"The digital age has sparked a profound renaissance for design and the human experience, both for what we can create and what people are craving now more than ever — meaningful, emotional connection."
Artist Talk • The Story of Space 

• January 2019
The Story of Space • Full Transcript • January 3, 2019
​​​​​​​
Good evening. Happy New Year. Thanks for coming tonight. Thank you to

Method & Concept

for this generous invitation.
1978.

Philadelphia's Playhouse in the Park. I saw a production of Peter Pan with my family. After the curtain fell, my brother and I were invited backstage, strapped into the legendary Foy Flying harnesses, and we flew around the set — SPELLBOUND. 
No doubt, the digital age is revolutionizing the ways we create, engage and respond to our surroundings, but "always-on" has sapped our time, attention and emotional resources. It's easier than ever to connect TO one another, but harder than ever to connect WITH one another. In truth, nothing can surpass live experiences that bring people together to inspire a collective and enduring sense of wonder and connection. And people are craving this now more than ever.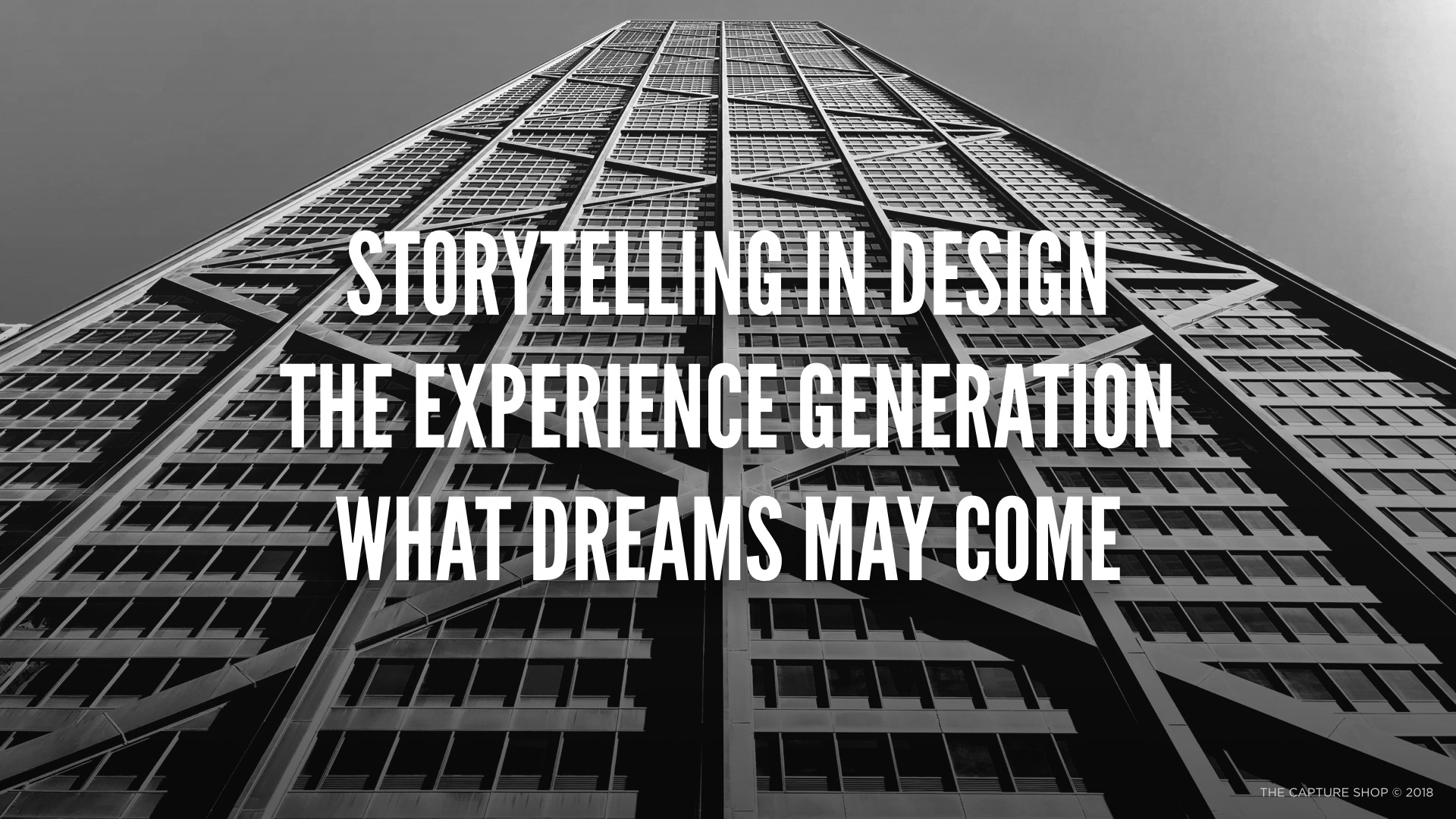 Tonight I want to talk about 3 things. 
1. Storytelling in Design / The Built Environment

— A snapshot of my practice and process.

2. The Experience Generation

— How the rules of engagement have changed, and 

3. What Dreams May Come

  — How designers can make the world a better place considering this new golden age of creativity and craft.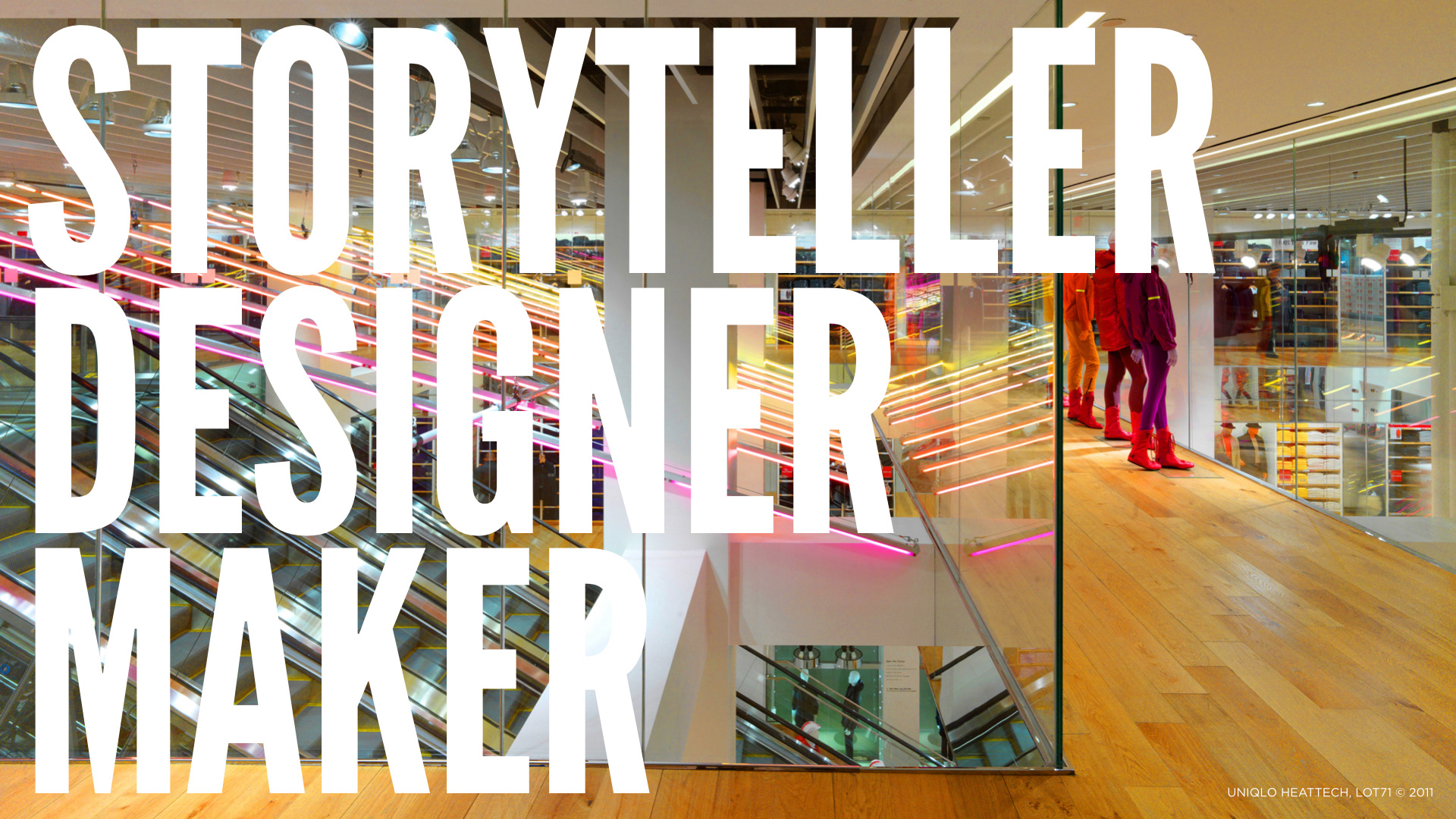 I'm a storyteller.

I've been designing environments and experiences for over 20 years — theater and film, fashion and retail, lifestyle and hospitality. Storytelling in 3-Dimensions — a story that unfolds as you walk through a space — has been the rocket fuel of my career ever since I started. 

I've long believed that Story is what makes a Space a Place.
I've worked with brands and agencies; with 4 figure budgets and 8 figure budgets; with teams and without; with producers and directors; with briefs and scripts; with designers and developers; with writers and choreographers; with painters and chefs; with power tools and paint brushes; with my hands and with my imagination — with culture and commerce.
I write, draw, imagine, photograph, design, create, build, collaborate, manage, lead, present, teach … I am an artist — a storyteller, designer, place-maker — I create stories and spaces that connect, provoke and inspire.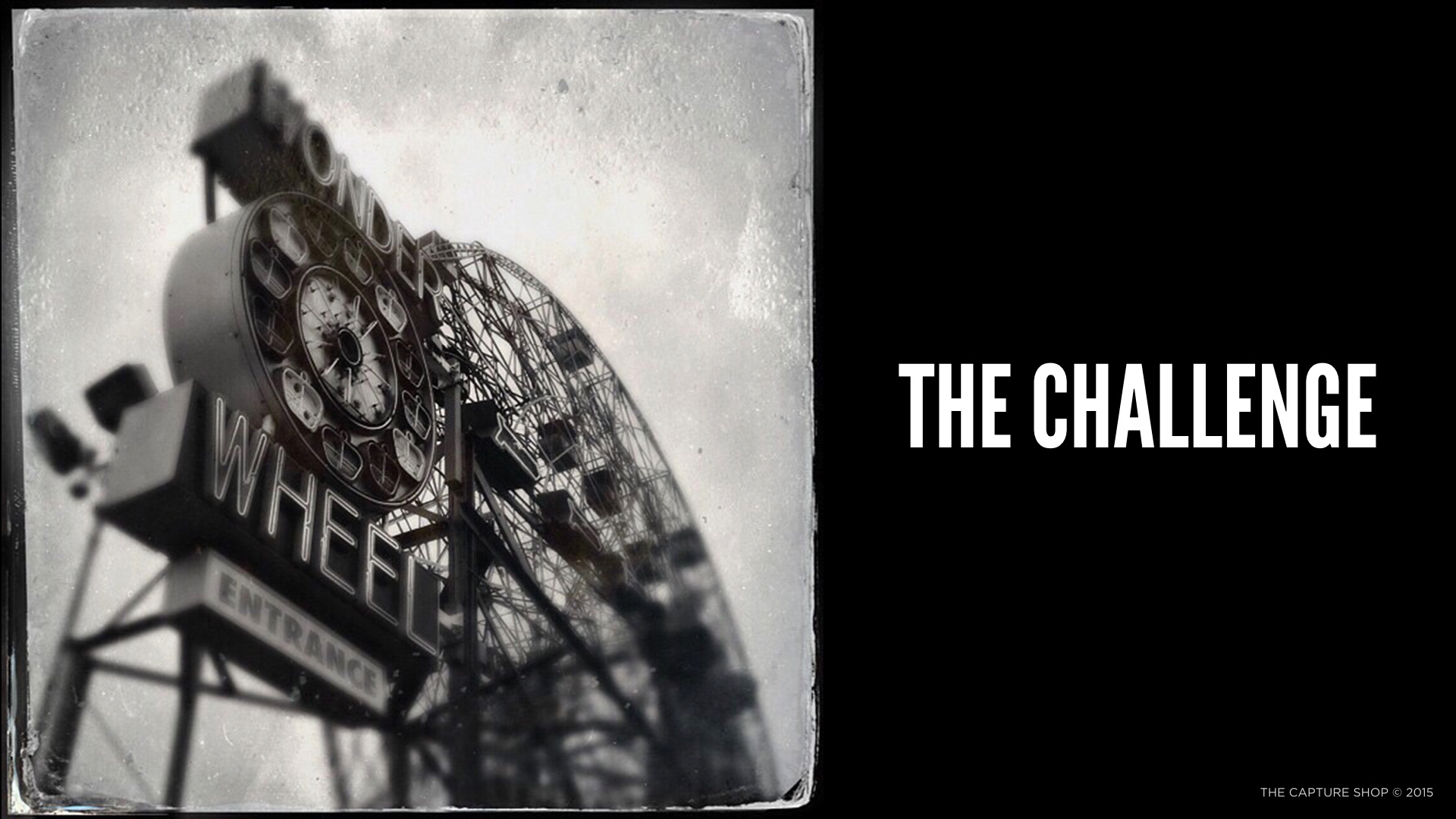 For designers 2019 will bring profound opportunities, alongside unparalleled challenges. We are living in an unprecedented golden age of visual literacy — digital technology is demolishing limitations of storytelling and expression, physical to digital, pop-up to permanent, interactive to multi-sensory. Yet in the face of diminished attention spans, multi-sensory overload, and heightened expectations for technological WOW —

how can design bring people together, create meaningful shared experiences, unite, inspire, and empower communities — in other words, make the world a better place?
​​​​​​​
Tech ethicist

David Polgar

 said recently,

"The irony of the digital age is that it's caused us to reflect on what it is to be human."

  Personally,

I believe in the power of design to make the world a better place by making us feel more human

 despite living in the most technologically connected era with ironically skyrocketing rates of anxiety, stress and loneliness.

"Design for better sleep is design for resilience to stress and better management of emotions. Design for meaningful social connection is design for stronger immune systems and brain protection. Design for helping people find their sense of purpose and meaning in life is design for healthier minds and bodies."

Jaw-dropping technology aside, 

I am a designer and my medium is the Story of Space.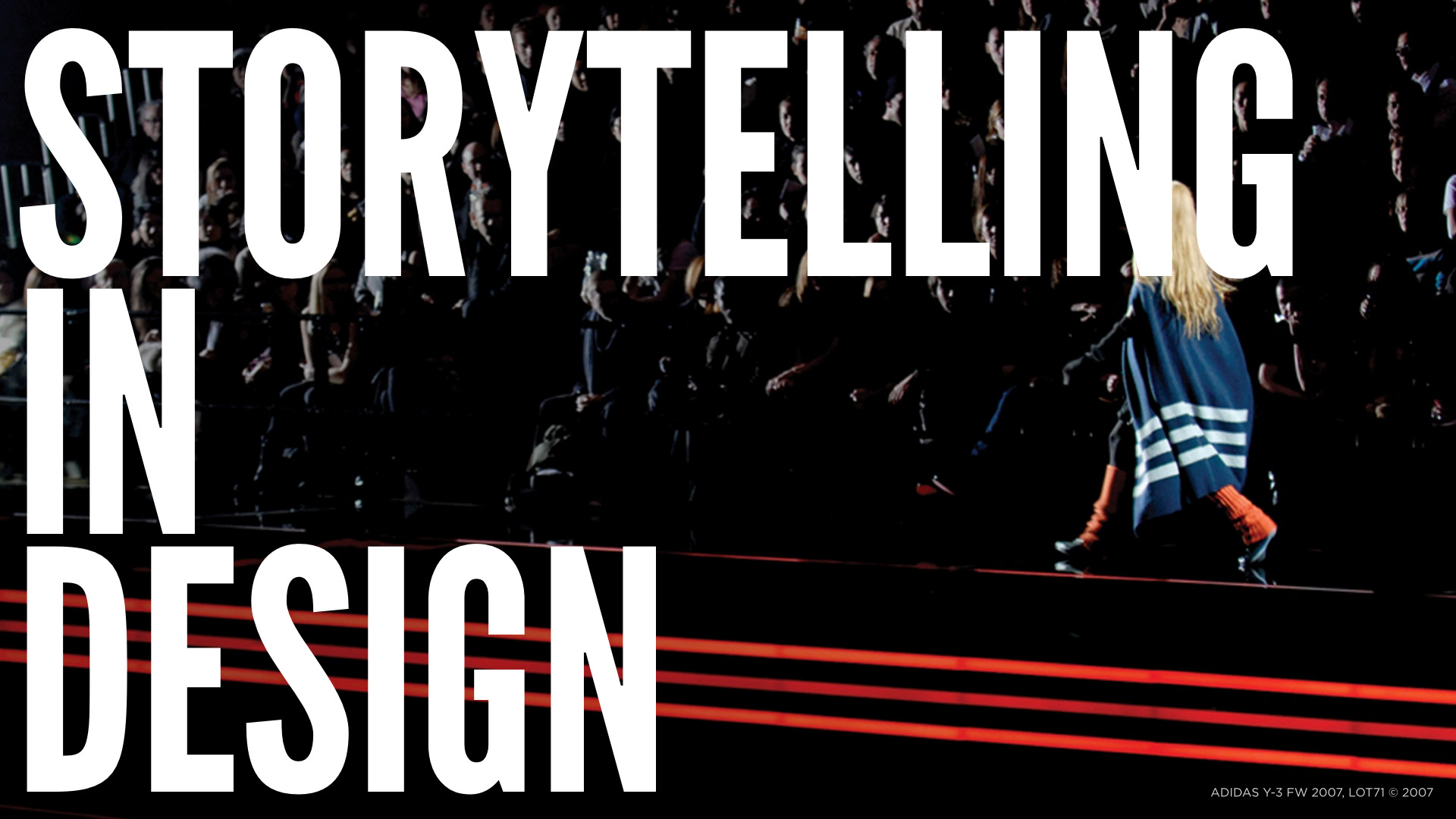 PART I - STORYTELLING IN DESIGN
This is the best place to start.

Storytelling in the Built Environment — the rocket fuel of my career — the heartbeat of my work.

 Storytelling is at the core of human experience. It defines and distinguishes us as a unique species on earth. It brings meaning to the experiences we have and the experiences we create. It connects, educates, inspires, provokes, influences, entertains, calms, enriches...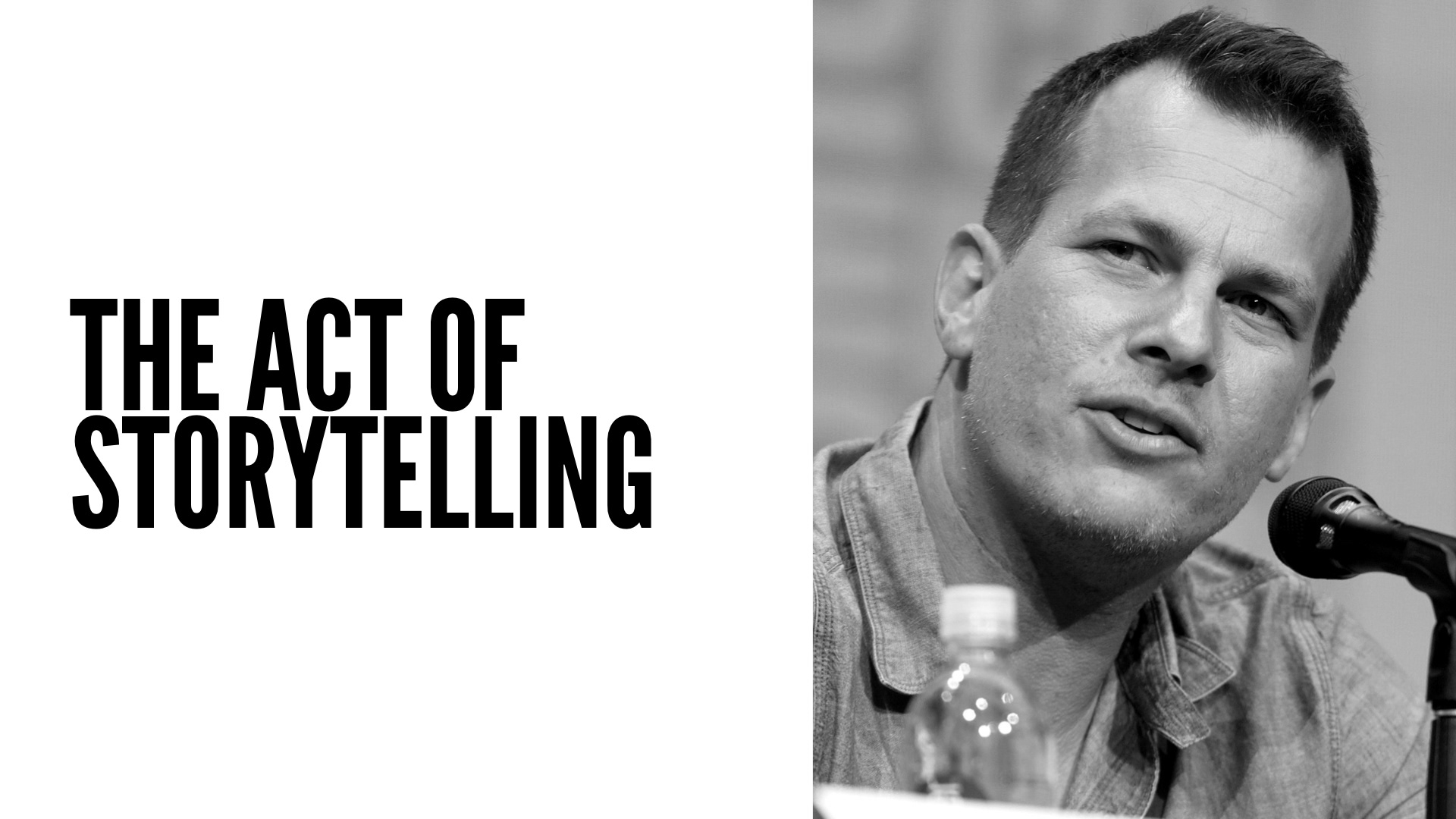 Jonathan Nolan

, acclaimed film and television writer, director and producer, spoke about Story and the Human Experience in creating HBO's Westworld. He wrote, 

"I am interested in the act of storytelling and what it means about human consciousness — about the ways in which storytelling is a feature of human self-identity — it's undeniable —The fact that we're storytellers, uniquely, as far as we know amongst forms of life, we role-play, we tell stories — and what the purpose of that is, for me, is something to be endlessly fascinated by."
​​​​​​​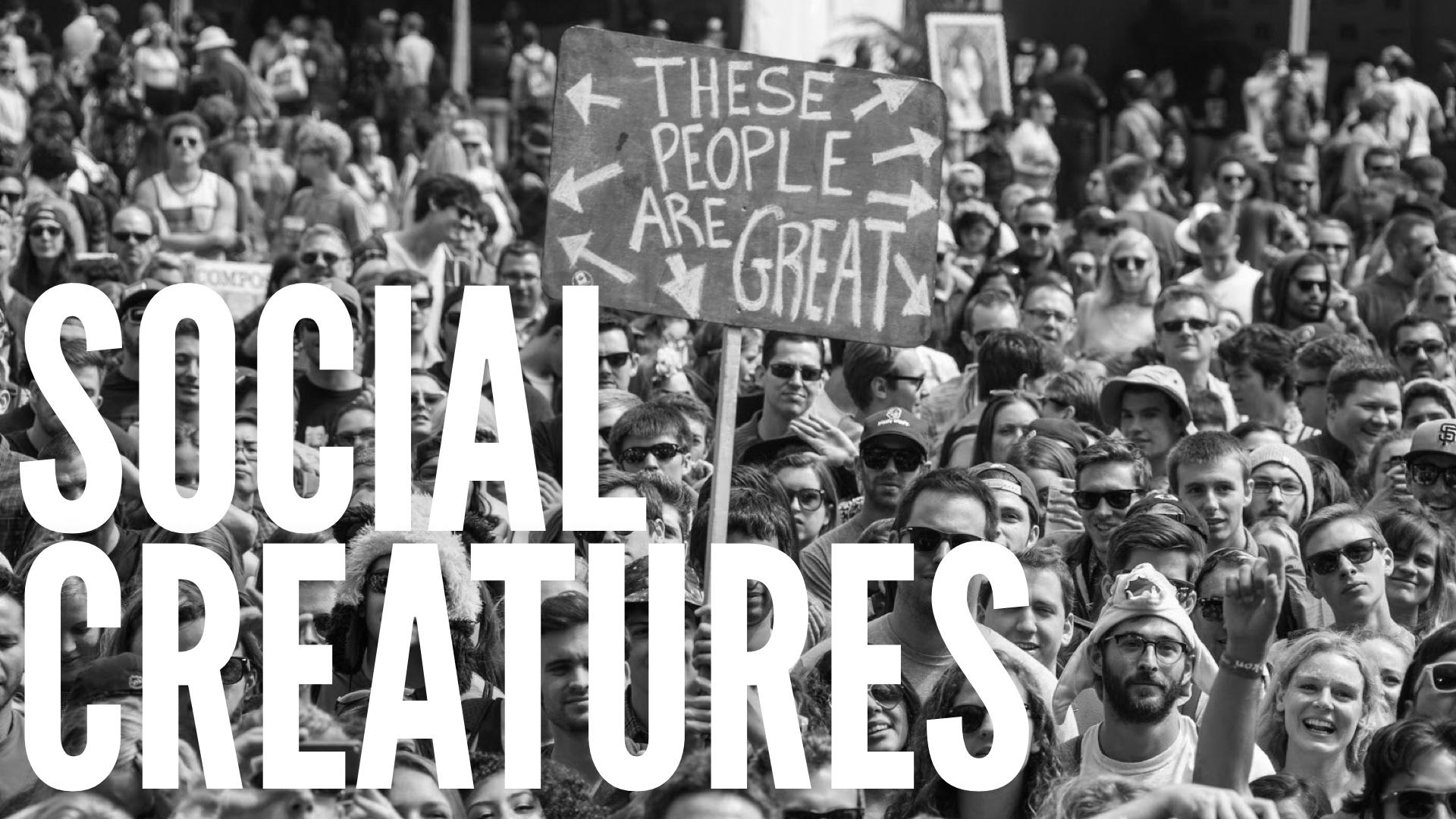 We are social creatures, prewired for narrative long before a click or a swipe wired to share our experiences through story — visual, verbal or otherwise. Fast forward to now we're living in an unparalleled age to share these experiences on more channels anyone can count. But digital connectivity is taking a toll on human connectivity. Ironically social media saps the emotion that makes connection meaningful.
Here is the exciting part for design - I think the emotional void of the digital age has created a renaissance for design because it can re-imagine, restore human connectivity, live in person, here and now. 
Here's the key: Experiential Design prioritizes human interaction within the built environment to elicit an emotional connection, immerse visitors in a meaningful narrative, bring a purpose to life in enduring ways. For me, experiential design is a hands-on conversation between a visitor and the built environment. It puts the human experience behind every element in the space. 
For me, Storytelling in Design IS Experiential Design.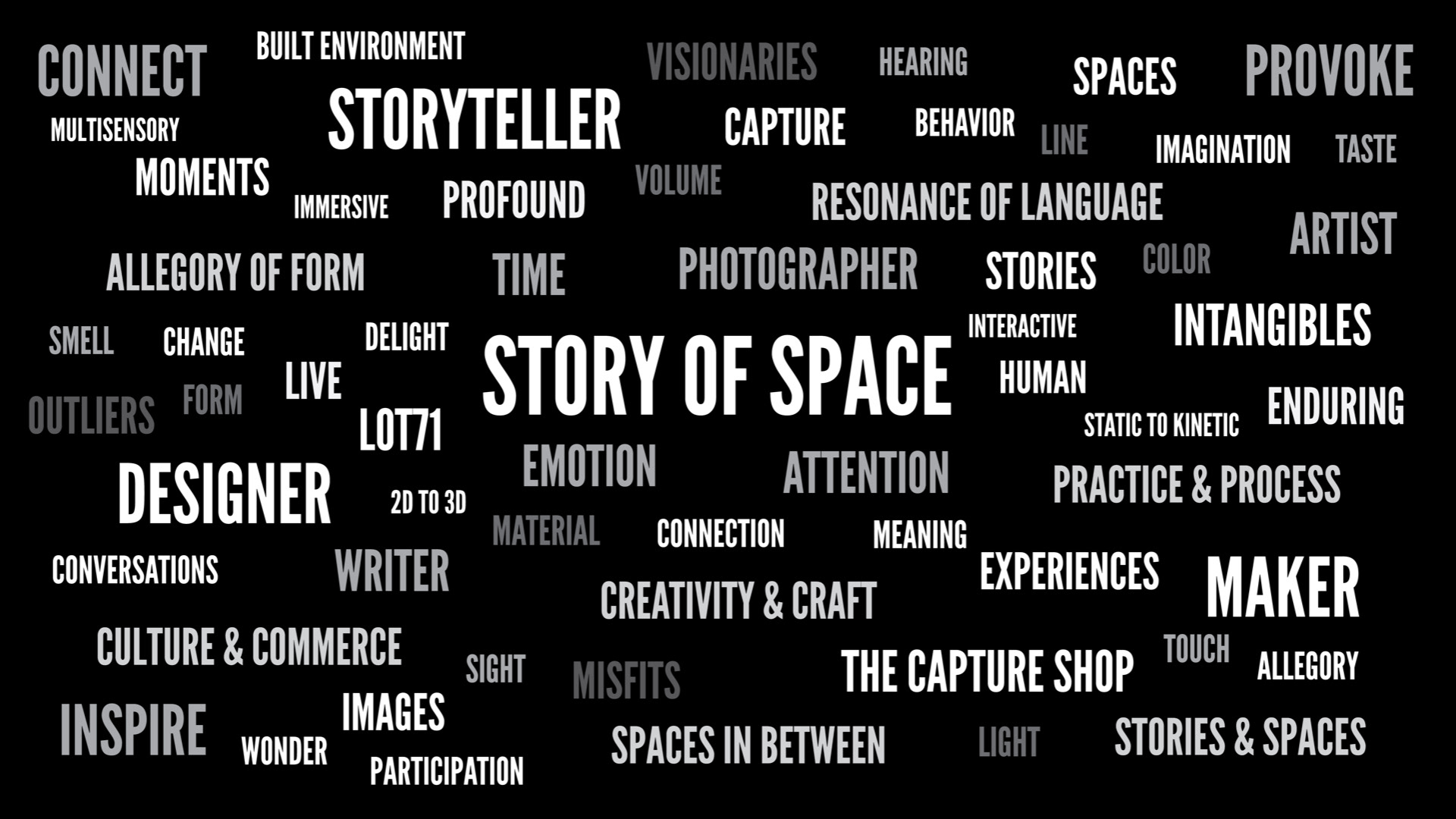 I create stories and spaces anchored in human experience. I aspire to create wonder, impact, amazement, engagement, participation, relationships, relevance, influence, awareness, connection, value, memories. I aspire to create conversations. 
​​​​​​​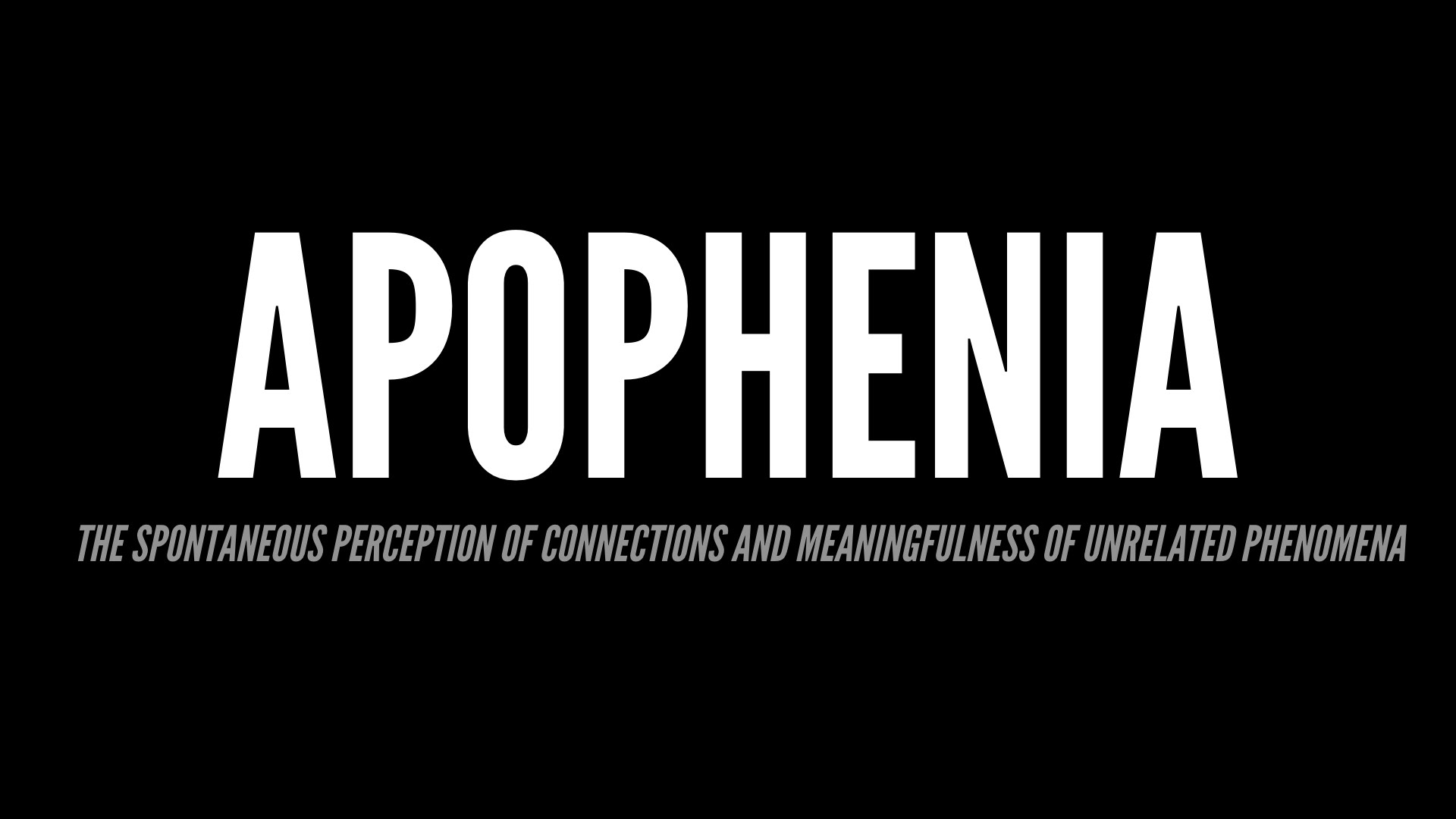 I thrive on the resonance of language, allegory in form, authenticity of material, the spaces in between. I thrive on creativity, craft and the power of imagination. Love this word — APOPHENIA —

the spontaneous perception of connections and meaningfulness of unrelated phenomena." 

For me, connecting the dots others don't see — or, a good dose of allegorical secret sauce, per se.
2009.

 

Tiny's Giant Sandwich Shop on New York City's Lower East Side

. I painted a mural to celebrate the legacy of a place undergoing rapid gentrification and loss of iconic urban history. Inspired by anamorphic images that shift as you walk around them, I wanted to transform the interior space with a visual memory of the exterior place that would unfold like a pop-up book for people as they stepped inside. Seen from outside, an oversized tenement building appeared to fill the interior of the shop.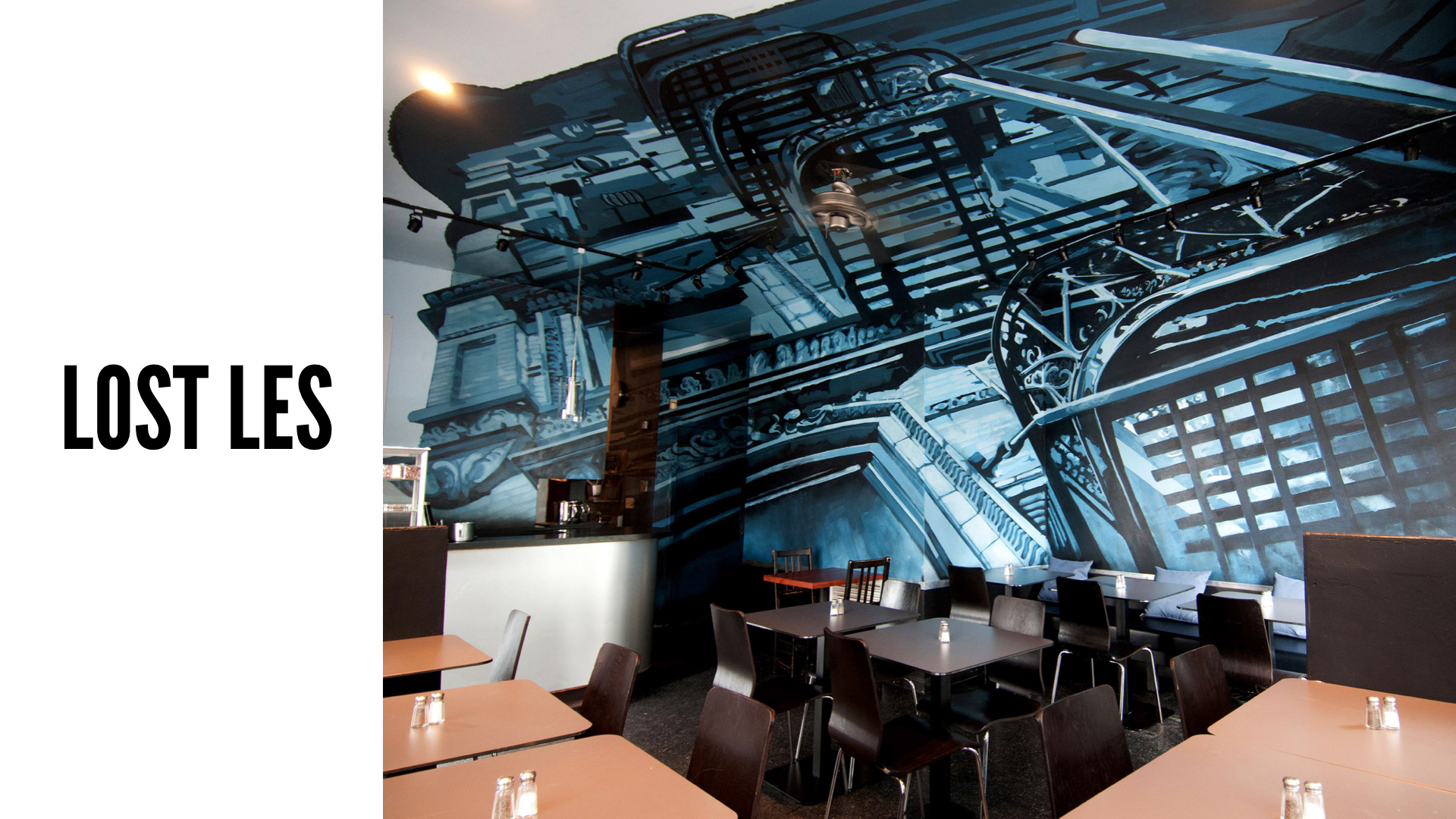 The view looking up the facade through cast iron fire escapes seemed to flatten the interior walls and ceiling.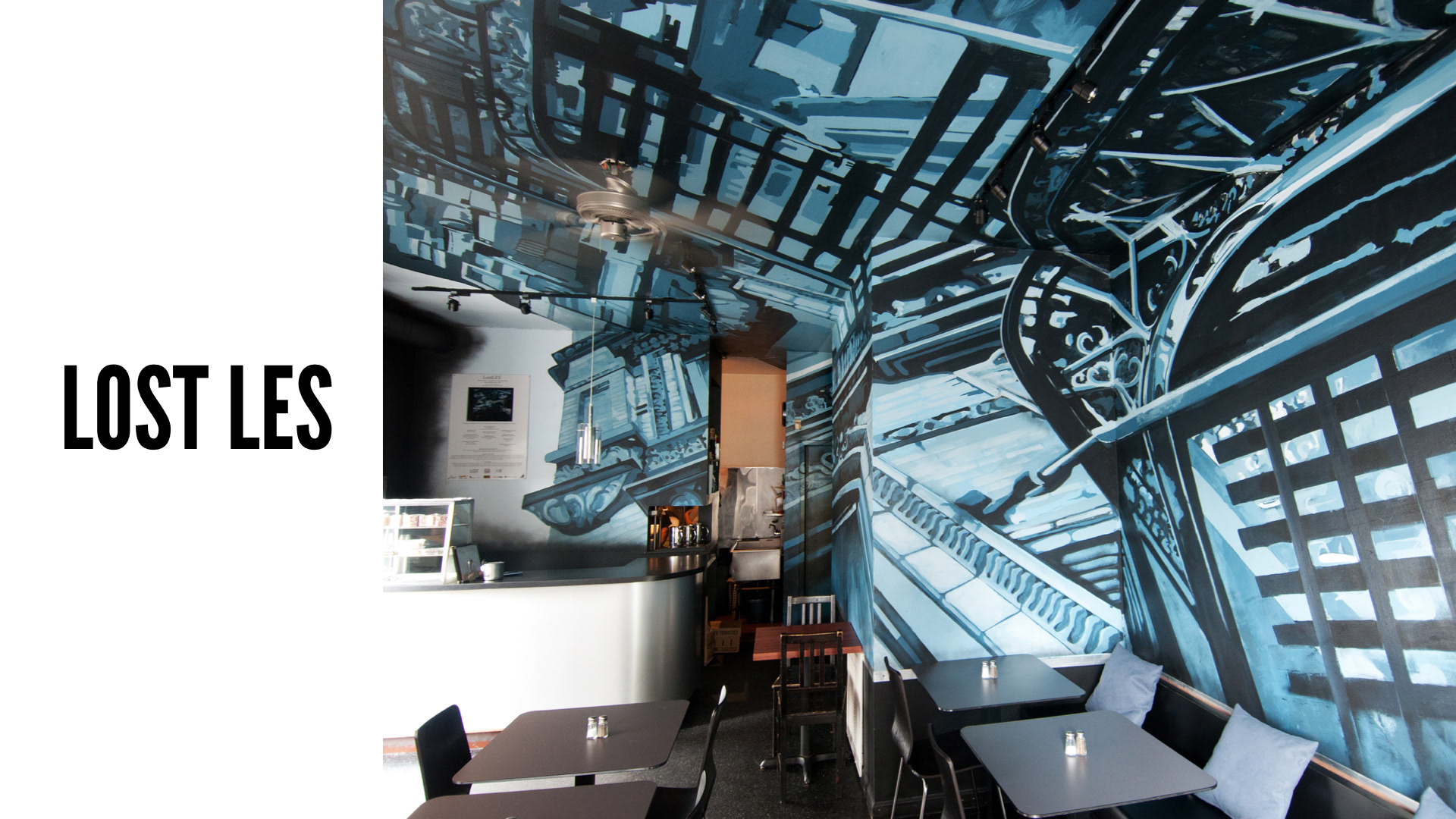 Yet inside the mural unfolded around visitors. A new way of seeing and feeling the LES through street art and architecture. Bringing the outside inside through the story of space. Side note: my mural was one of the first 50 projects funded on Kickstarter.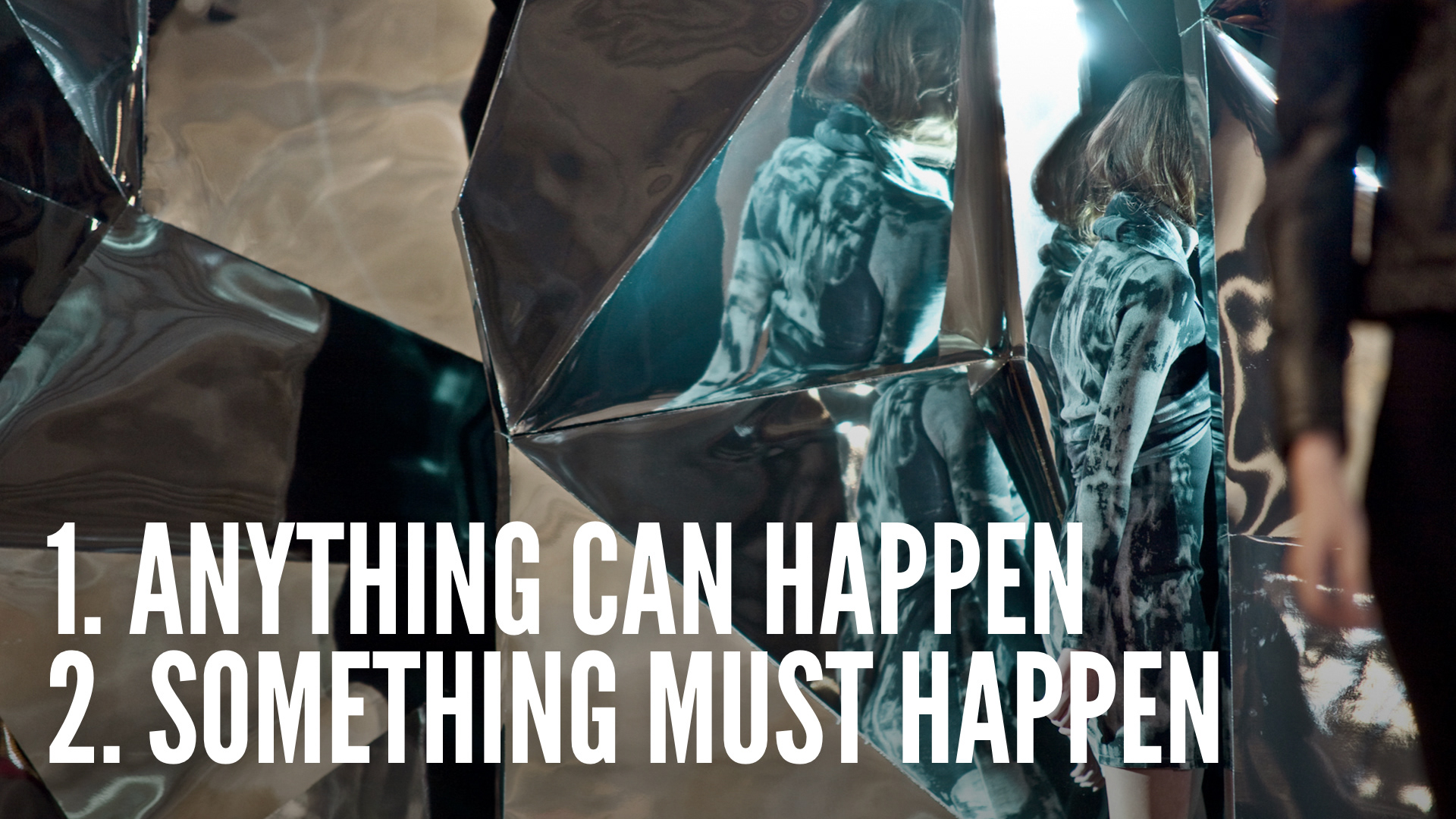 Legendary theater director

Peter Brook

once said,

A Stage Space has Two Rules: 1. Anything can happen, 

and

2. Something must happen.

I've thrived on creating this sense that stage space, or any space in fact, is catalytic — that it can transform as a live allegory in time to capture the imagination and propel a story forward. 
I see the built environment as participatory. It isn't truly complete until a person experiences it from within.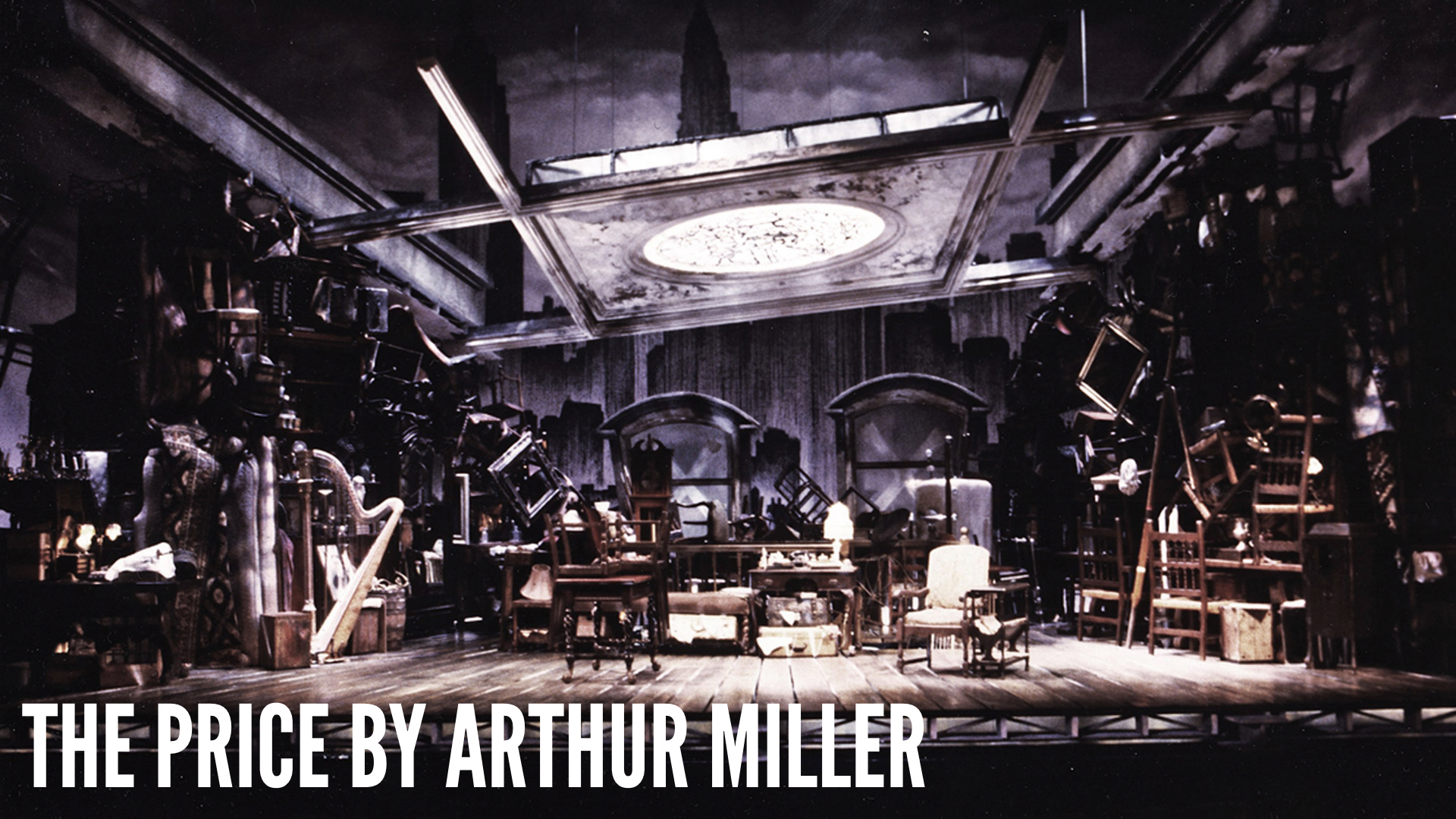 I lived in New York City for over 20 years. Started as a production designer for theater, opera and dance forever ago. For  me, Stage Design is the translation of narrative into live environments in which performers bring stories to life. In other words, meaningful occasions anchored in place and time driven by human experience.
This image is my stage design for the 1999 Broadway Revival of Arthur Miller's iconic play,

The Price

directed by

James Naughton

. Two estranged brothers return to their childhood home on Manhattans UWS after their father has passed to reconcile their detached relationship. The 6 pages of stage directions that precede the play capture the father's presence. He's the 5th character on stage brought to life by the set itself. Hundreds upon hundreds of antiques and pieces of furniture, many used in the narrative action of the play, the stage is a visual allegory of the father's legacy pressing down on the brother's lives.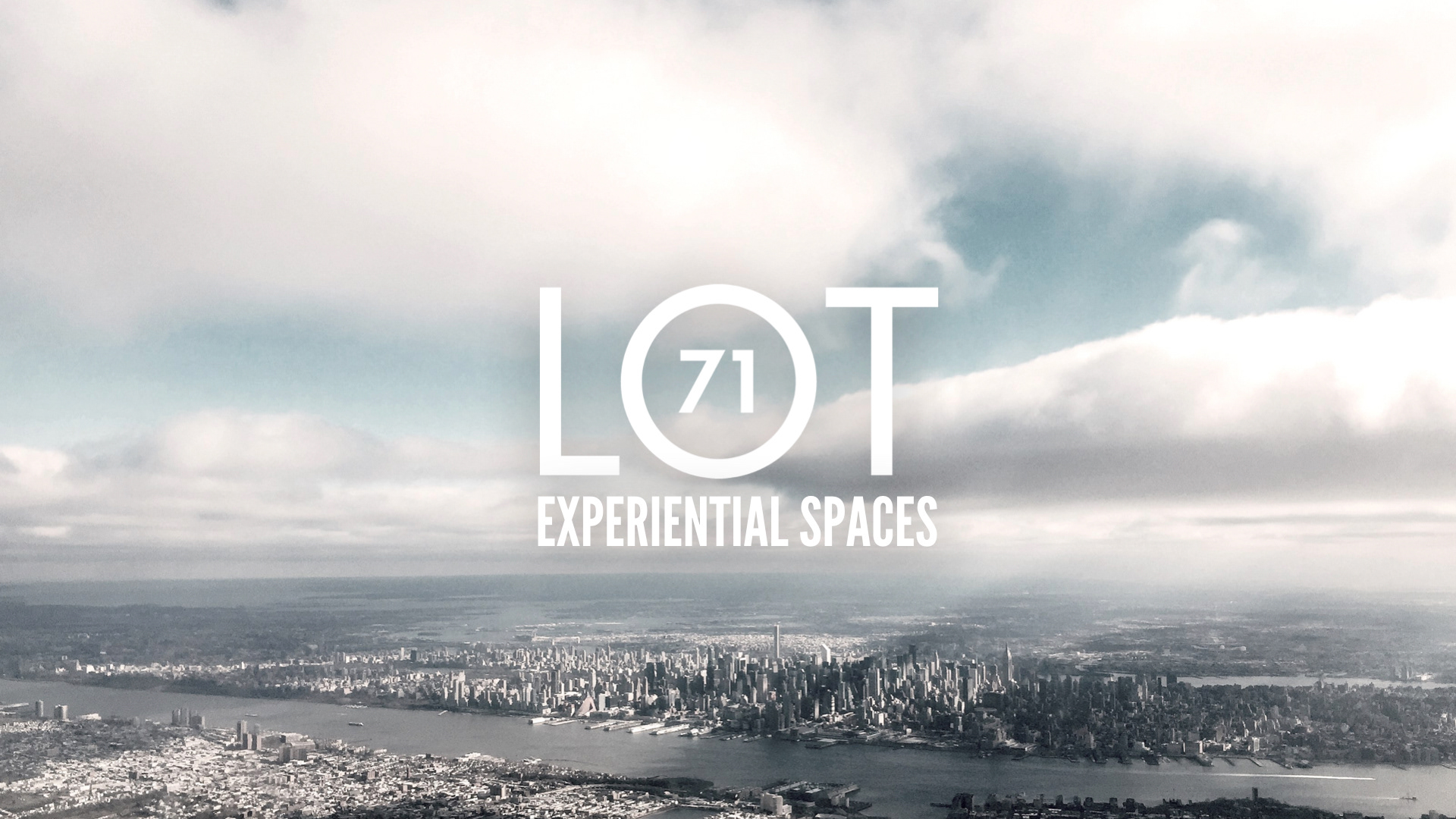 After 10+ years designing for live theater — on and off Broadway / Regional Theater across the country— I was eager to work in different industries and find larger opportunities. As much as one can hustle, New York City is all about reinvention. I planned to open a shop that would spark a new conversation about my work and where I wanted to take it. I needed a name that wouldn't limit the field of new business. In the mid 90's, UPS had already taken

"What can Brown do for you?"
For me a "lot" is an empty space full of "what-if" design potential. "Lot" and a number is how works of art are catalogued for auction. As an allegory built on the Story of Space, I launched LOT71 in 2005. 
From Theater Design to the Built Environment, storytelling in design, 

LOT71 framed my practice as a storyteller, designer, place-maker — creating environments that bring stories to life through live experience from Culture to Commerce.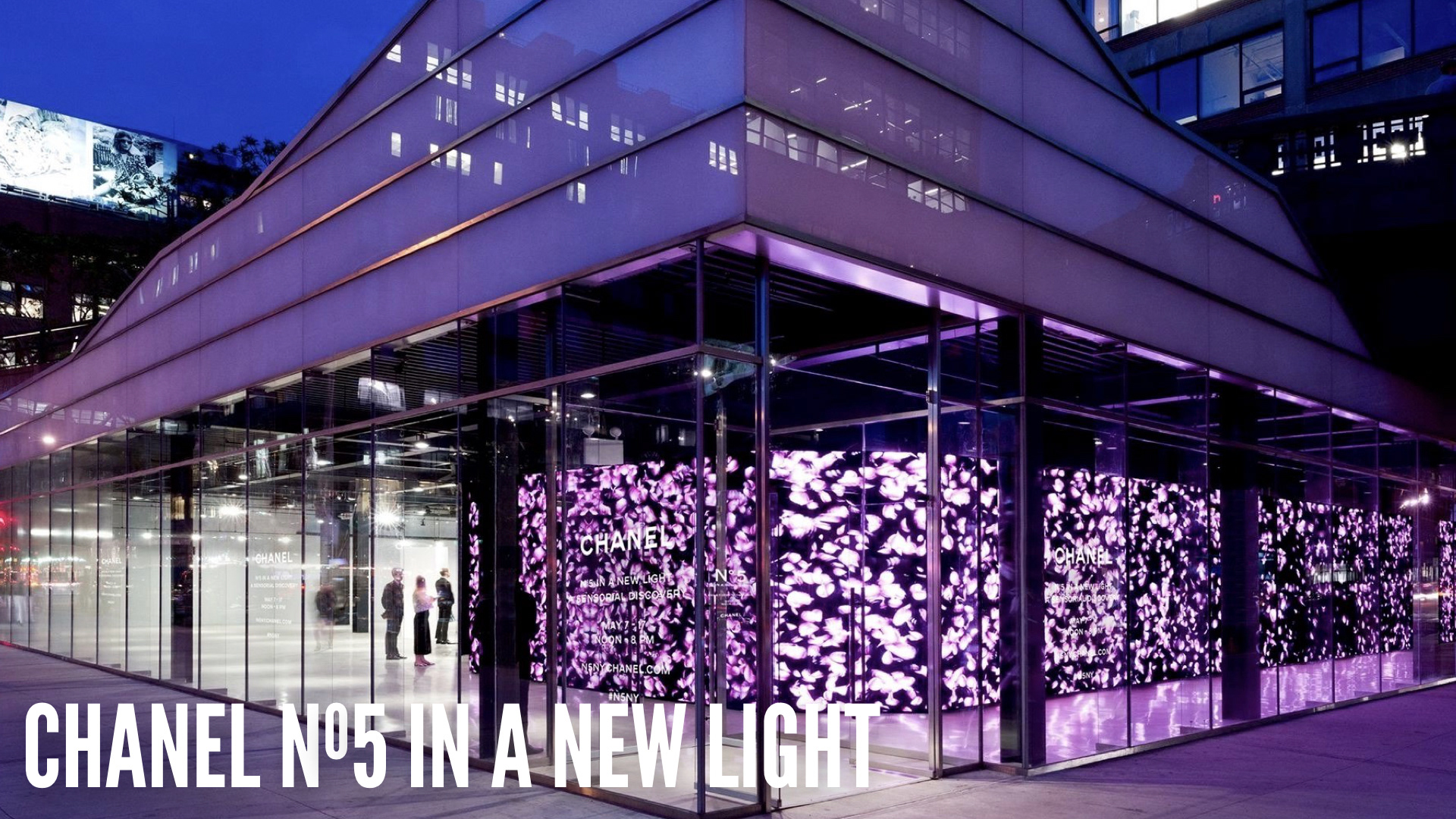 2015.

 New York City. I was the Creative Director / Design Director with

Radical Media

on the

Chanel No5 In A New Light

pop-up exhibition. We transformed a glass box retail building on 14th Street, tucked under the High Line Park, into a sensational interactive environment to bring the centennial celebration of the iconic perfume to life.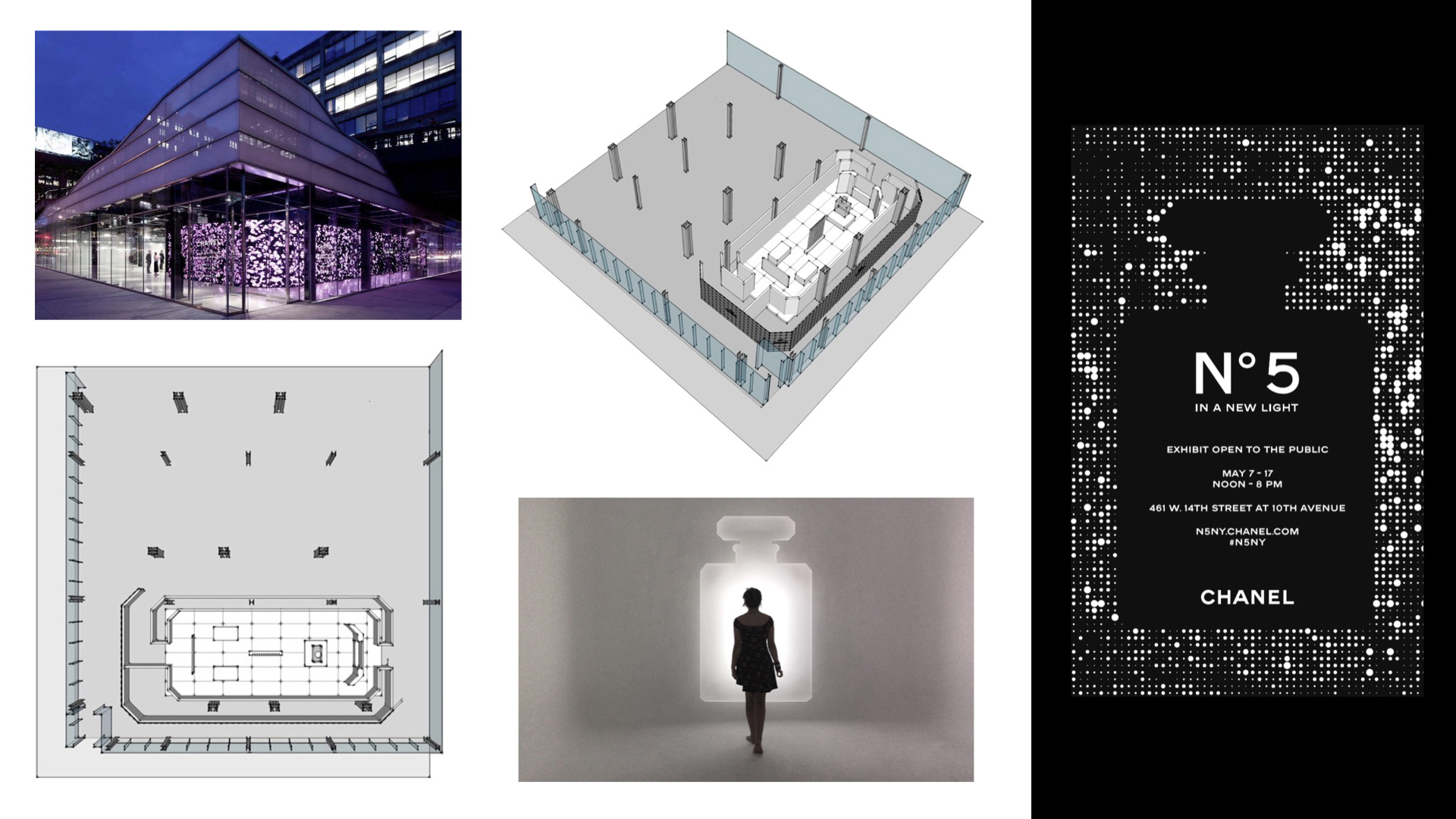 We built a "room within a room" concept inspired by the iconic 8-sided Chanel Bottle cap as an exhibit gallery with an interactive journey for visitors to learn — hands-on — about the creation of the world's first designed perfume. The exterior of the faceted space was wrapped in floor-to-ceiling video walls, drawing visitors inside with vibrant animated content of jasmine and may rose flower petals seen through the exterior glass from blocks away.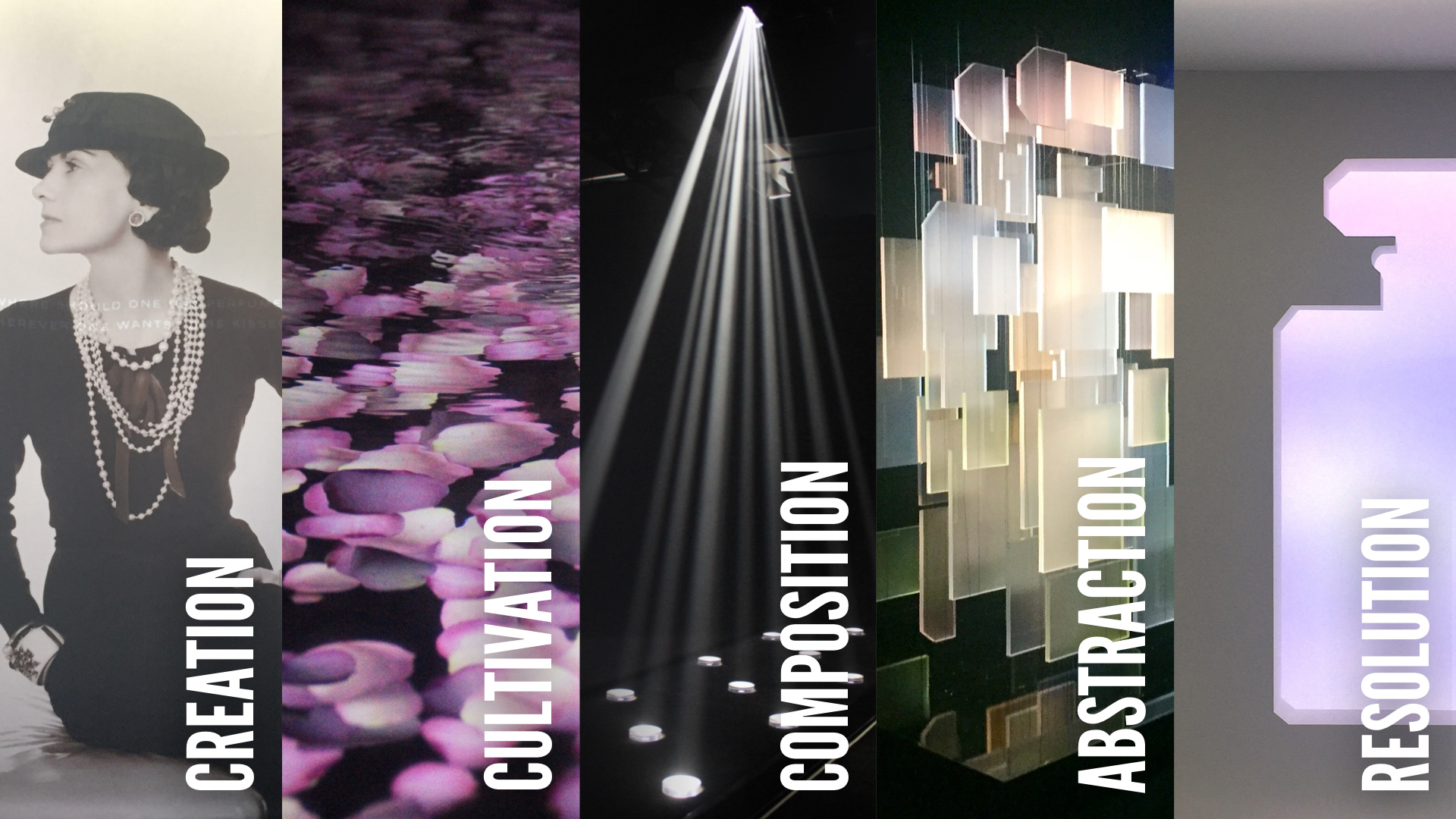 The 5 point program immersed visitors in the brand story hands-on.

1. Creation:

An audio track of Coco Chanel welcomed guests with her vision of creating the worlds first designed perfume.

2. Cultivation:

Gesture controlled CGI flowers moved in reflecting pools of real water to reveal facts about how many thousands of jasmine and may-rose petals go into an ounce of No5.

3. Composition:

 A light-harp gave visitors a first-hand experience of composing the notes of the scent.

4. Abstraction

: An anamorphic sculpture brought the iconic bottle to life as you walked around 81 pieces of acrylic indicative of the elements in No5 

5. Resolution:

 a James Turrell inspired well offered personal moments to reflect and experience the scent live. Bottom line: We aspired to connect visitors emotionally through all of their senses to the legacy of No 5. 
For me, storytelling in design puts people at the center of a meaningful narrative. When design captures the intangibles - time, attention, and emotion - it connects, provokes and inspires us. Its my true north. The power of design.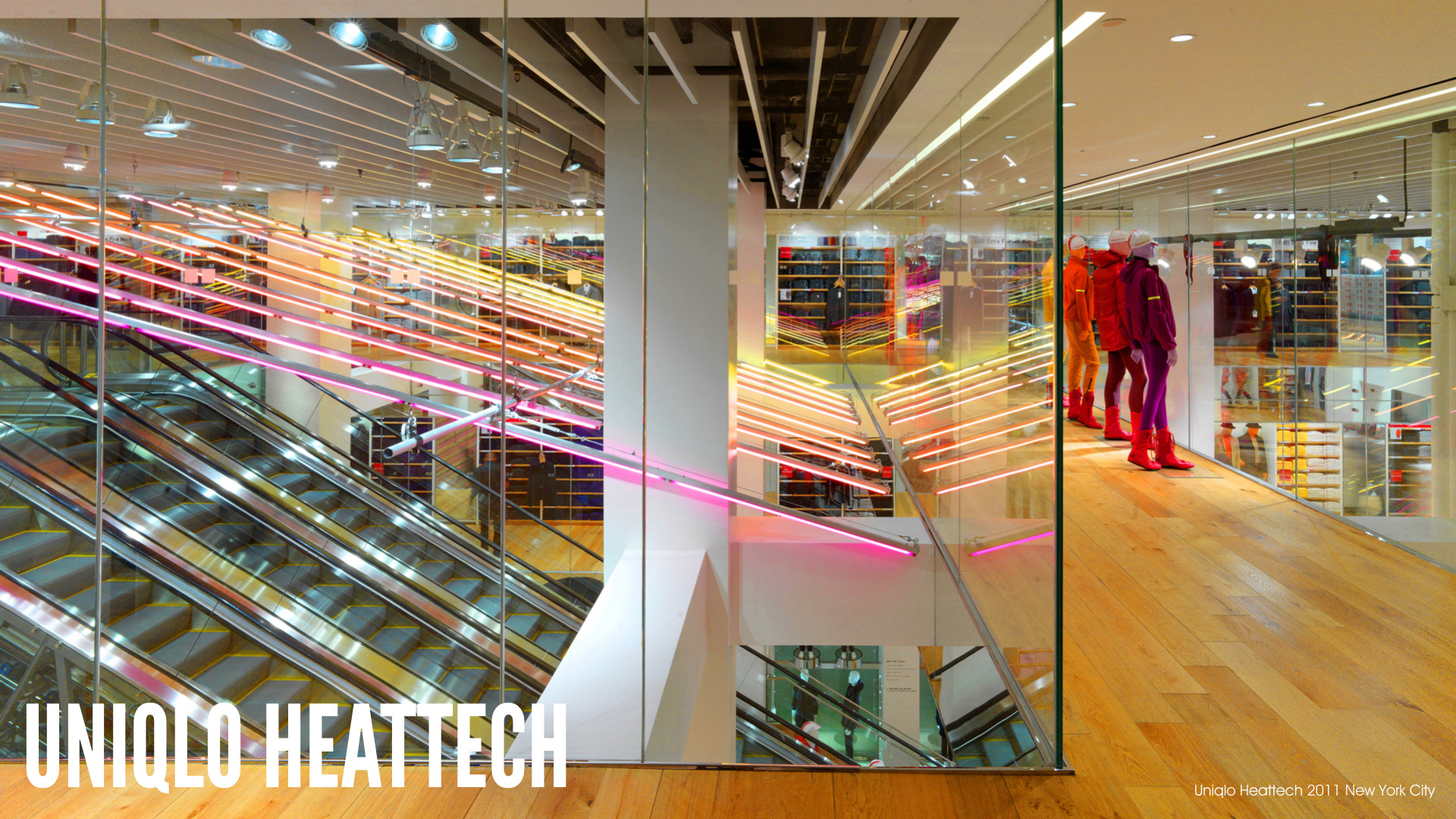 I've always seen the built environment as both object and container — filled with compelling narrative potential, the most powerful medium for storytelling in design.

2011

. I designed a series of retail installations for

Uniqlo Heattech

in their 3 New York City locations. The iconic architecture by the Japanese firm

Wonderwall

is a celebration of light and air — endless spans of white walls, interior glass and mirror that make the unapologetic use of color in the clothing stand-out. Inspired by the warmth, weightlessness and bright color of the Collection, 

I wanted to infuse the in-store experience with the sensation of stepping into the feeling of Heattech wherever you went inside the vast 3 story space

.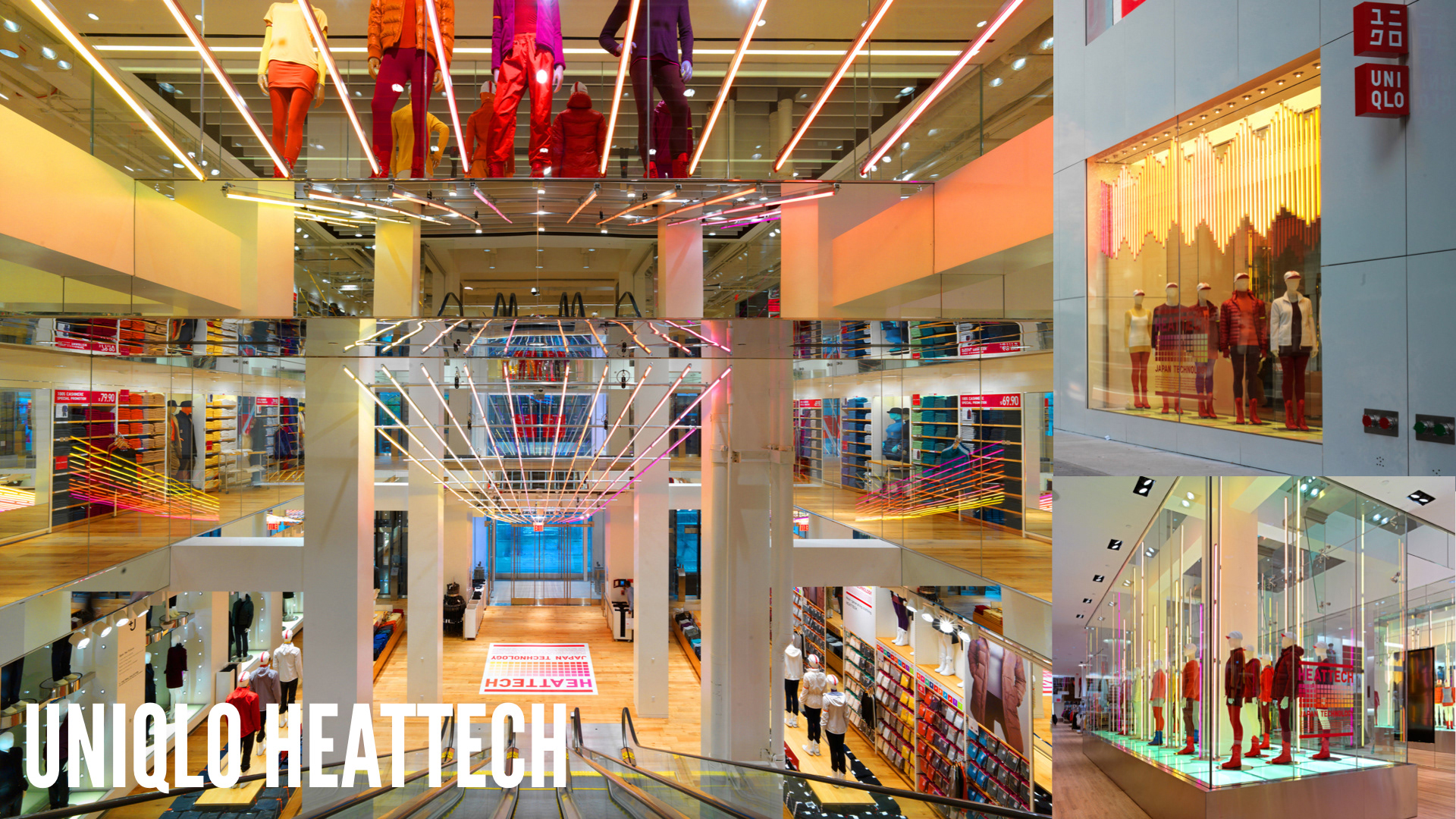 Walking through the retail environments 10,000 linear feet of colored fluorescents reflecting endlessly in the glass architecture brought that sensation to life. From facades to interiors, the feeling of the clothing appeared to pierce through the architecture.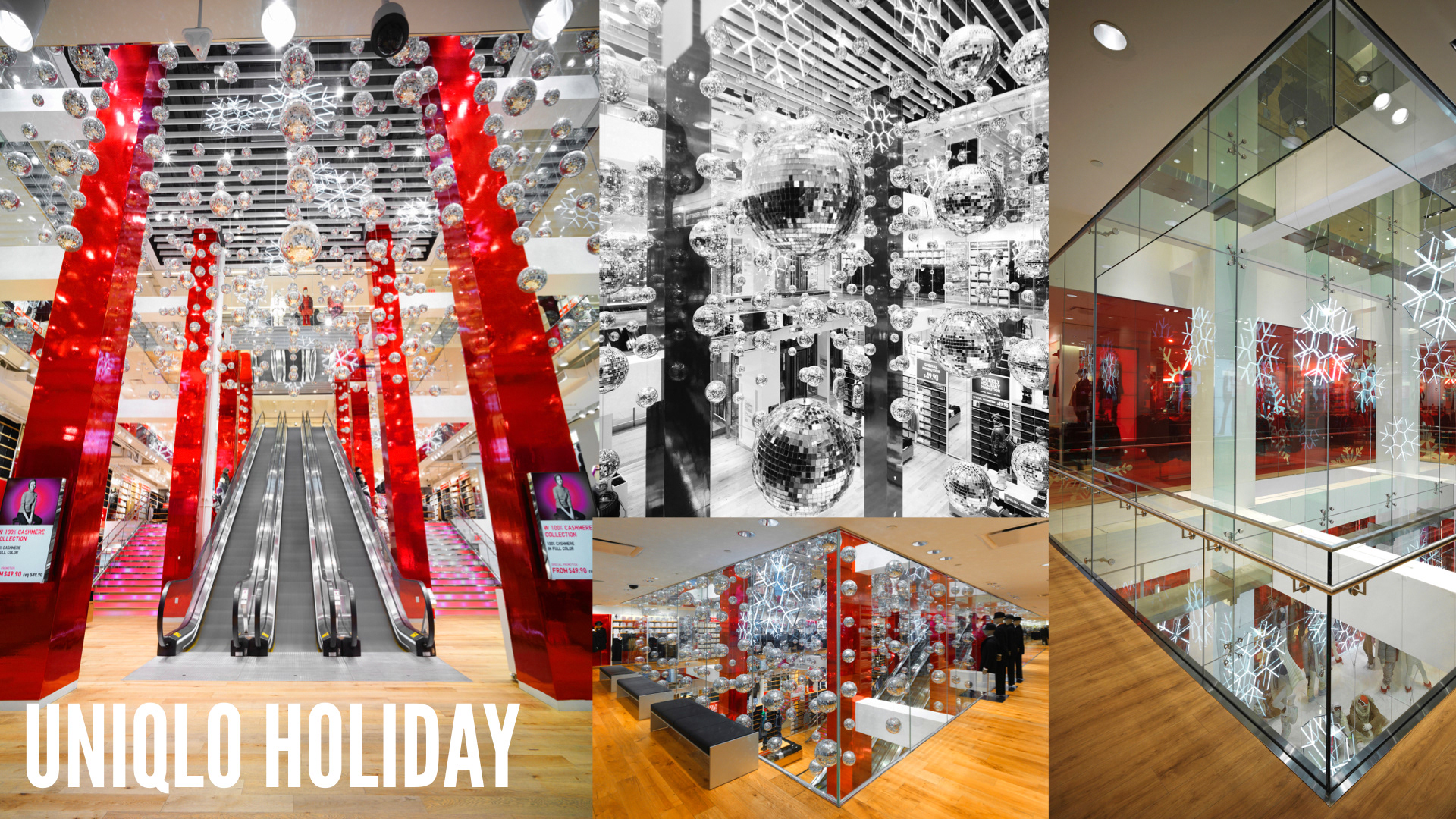 Then the Holiday season arrived. And I filled the stores with thousands mirror balls, dozens of white neon snowflakes and miles of red metallic vinyl. In the flagship on 5th Avenue — from the soaring curtain wall to every floor inside — shoppers walked into a glittering snow globe of light. For me,

the Story is as critical as the Design itself to create work that engages all the senses, manifests authentic human connections, and sparks enduring memories of experience. 
Before retail brands, I worked in the fashion industry designing runway shows for the likes of

Adidas Y-3, Tommy Hilfiger, Isaac Mizrahi, Diesel, Miss Sixty, Hugo Boss

and others. Long before social media, e-commerce and click-to-buy Instagram posts, live runway shows were highly anticipated industry moments to see previews of new collections, albeit for limited audiences and editors. Storytelling in the built environment on a near operatic scale — culture impacting commerce. And I was fortunate to work with notable brands in highly unconventional spaces.
Adidas Y-3

 — the collaboration between legendary Japanese designer Yohji Yamamoto and Adidas — at the Hunter College Gymnasium in Manhattan. Created and produced by

Villa Eugenie

and

OBO

. Inspired by Motorsports, the runway encircled the sunken court with lines of racing LED lights, time clocks, and conveyor belts that shifted the expected choreography.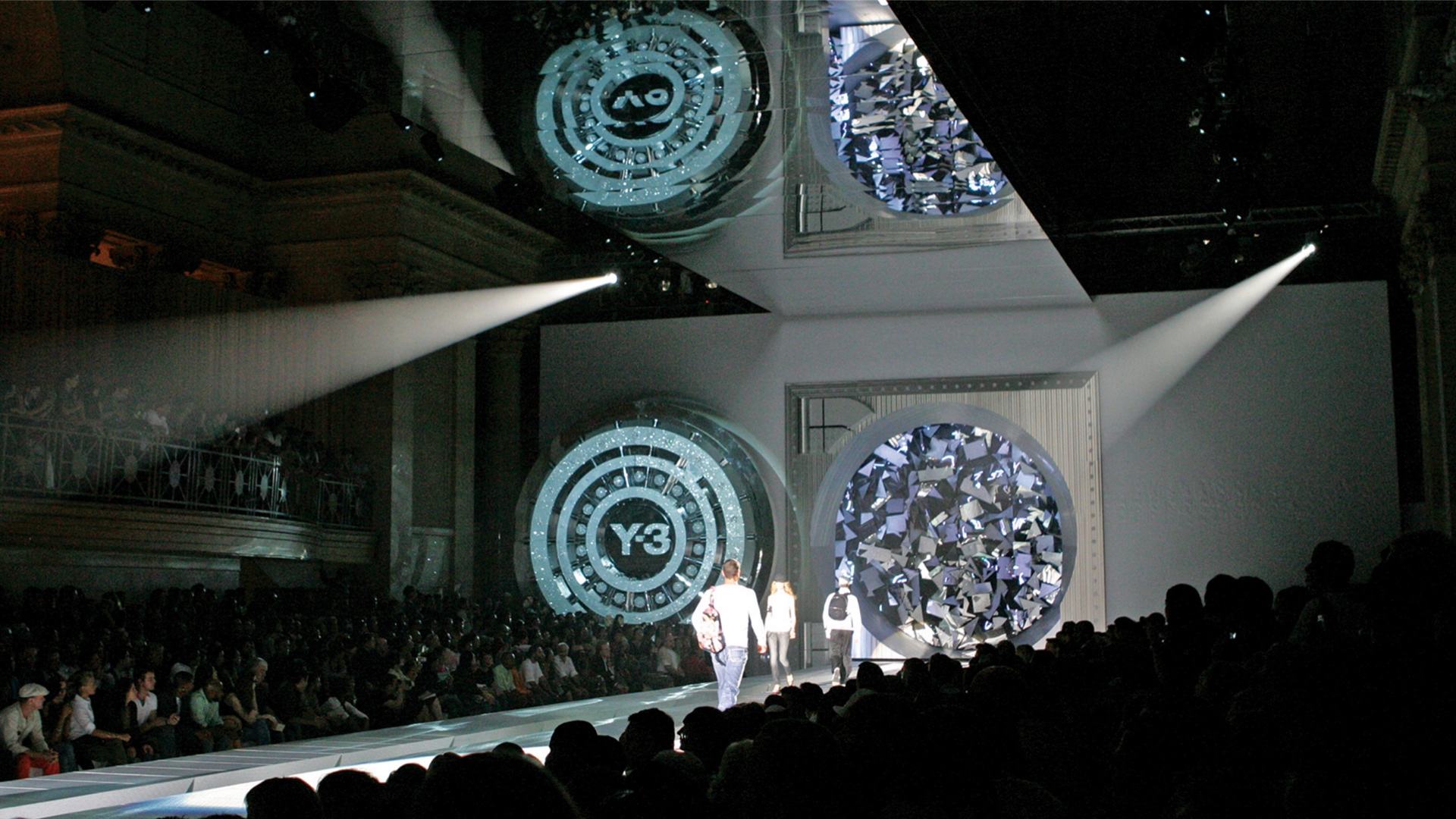 Adidas Y-3

at 55 Wall Street — a legendary bank building in lower Manhattan. I created a massive vault that opened to thunderous applause as the models stepped onto a 3 lane runway — a riff on the Adidas stripes under an epic mirrored ceiling.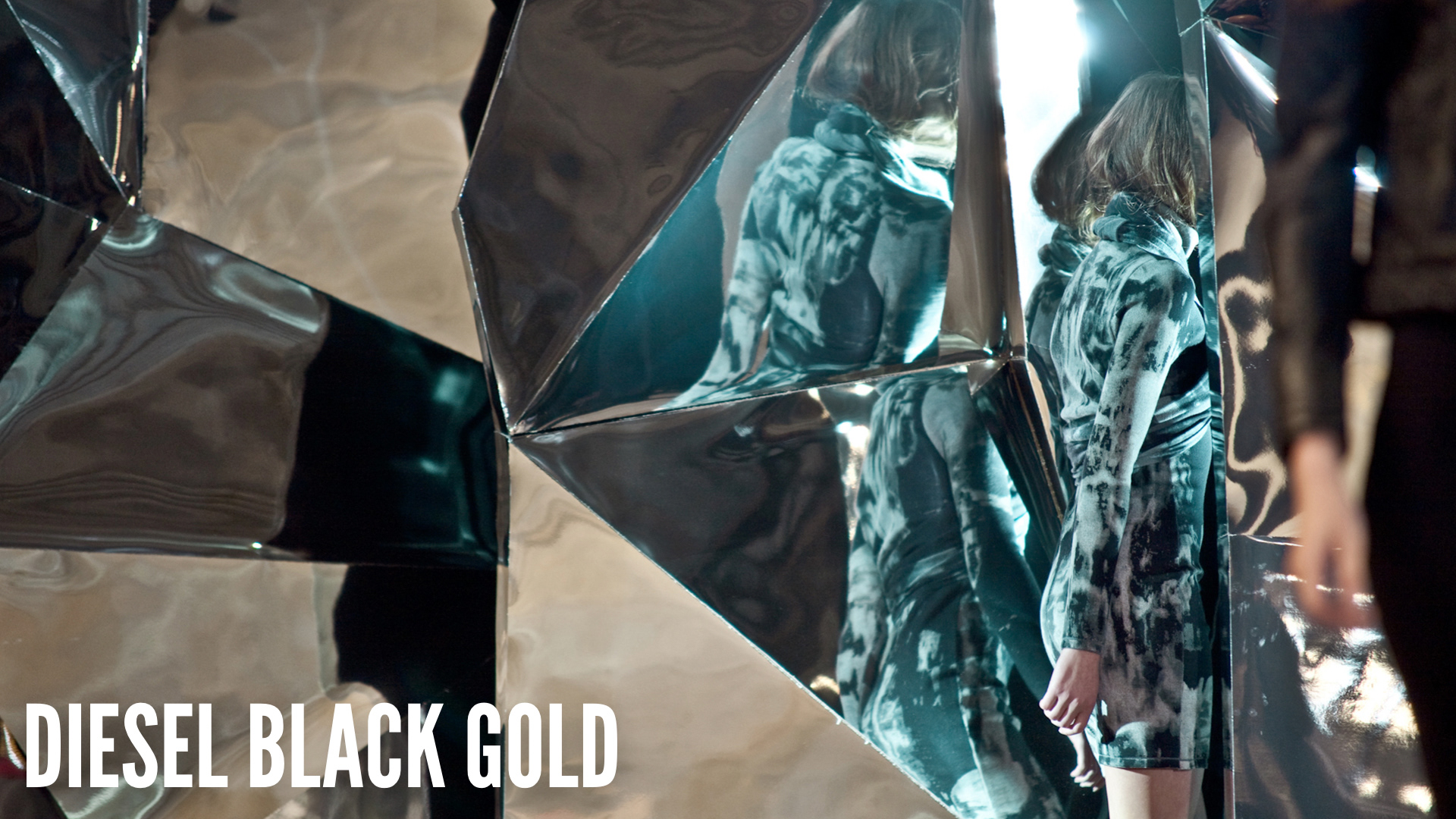 2010. Diesel Black Gold

. Staged in a raw concrete space to contrast urban grit with the flash of rock and roll, the faceted mirror set wall inspired by the work of

Olafur Eliasson

. 
The set blazed under strobing lights and produced dynamic reflections of the models as they appeared and disappeared through unseen gaps between the mirrors, as though the models were stepping out of the hottest club of the moment. Cool note —

Interior Design Magazine

selected my work in their Best of Year Design Issue, December 2010.
As much as I thrive on Story(telling) my passion for design and the making of things — Creativity and Craft and the Power of Imagination — is tireless. For me, Strategy provides a map and Creativity fuels unforeseen leaps of the imagination between points A and Z.  And I've long aspired to create solutions that are responsible, intelligent and beautiful.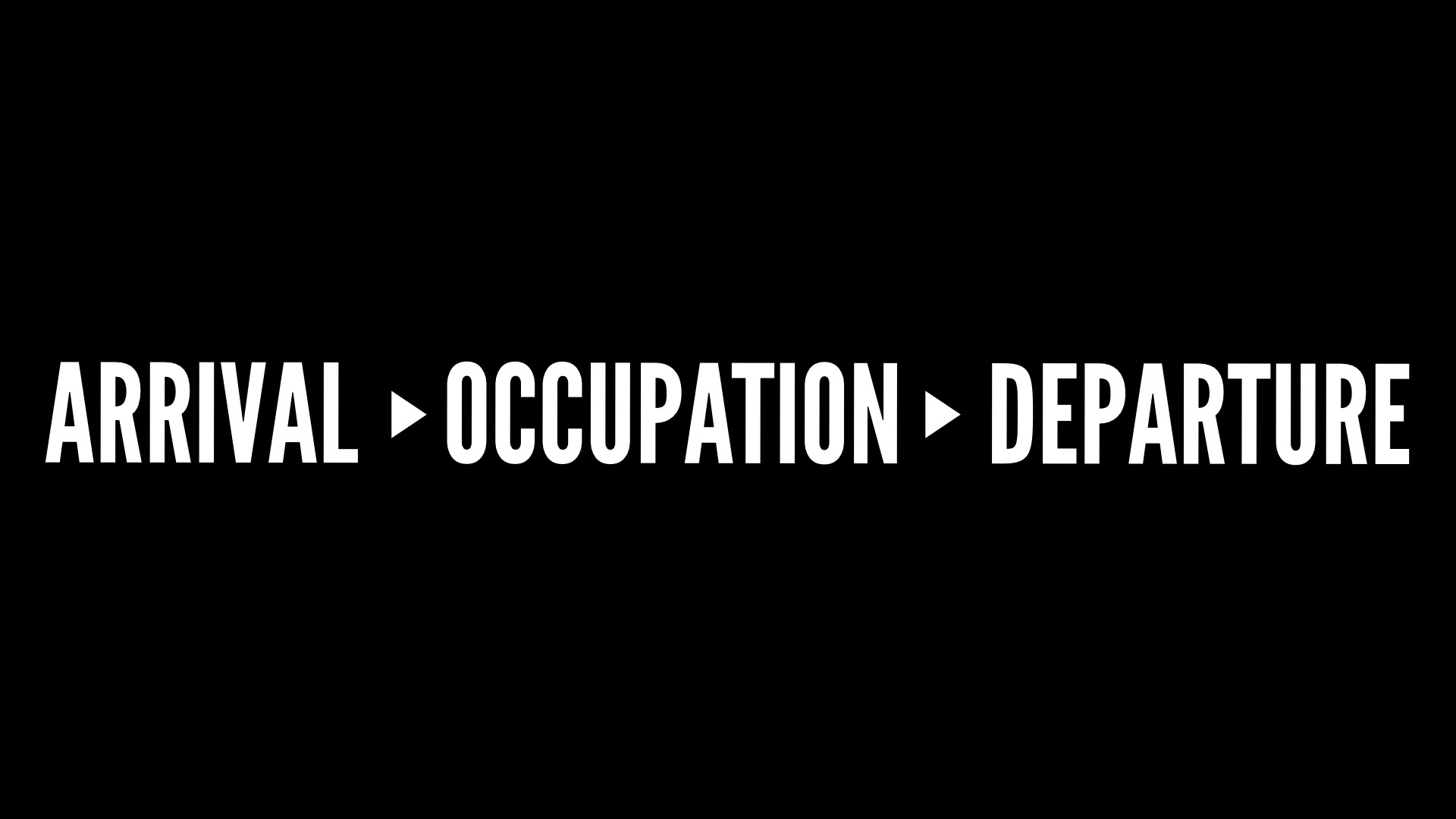 I think the most effective stories have a beginning, middle and end. 

Just so the built environment can have the narrative arc of a 3 Act Play — from the arrival to the departure and the occupation in between.

From the brand marketing and architecture perspective it's the consumer journey. In other words the strategic narrative that powers emotional connections and meaningful engagement along the visitors path and guides all design solutions within.
My strategy for creating these narratives has 5 key points.

1. ENTICE

— Irresistible upfront storytelling that sparks awareness, curiosity and the desire to go to this place. 

2. EXCITE

— A mind-blowing WOW arrival / threshold moment that triggers the adrenaline for the experiences ahead — You've come to a place where something is about to happen — you'll be apart of it — it can only happen here — and it's gonna be incredible.

3. EXPLORE

— Step into the rabbit hole — meaningful exploration along the consumer journey that brings the story to life through emotional connection — you begin to see yourself at the center of the narrative.

4. ENGAGE

— Moments of hands-on — high-touch participation — transcendent discovery — you feel a sense of belonging — that you were a part of something — you were able to leave your personal mark.

5. EXTEND

— Resonant memories of personal experience that make this particular story of space endure long after departure.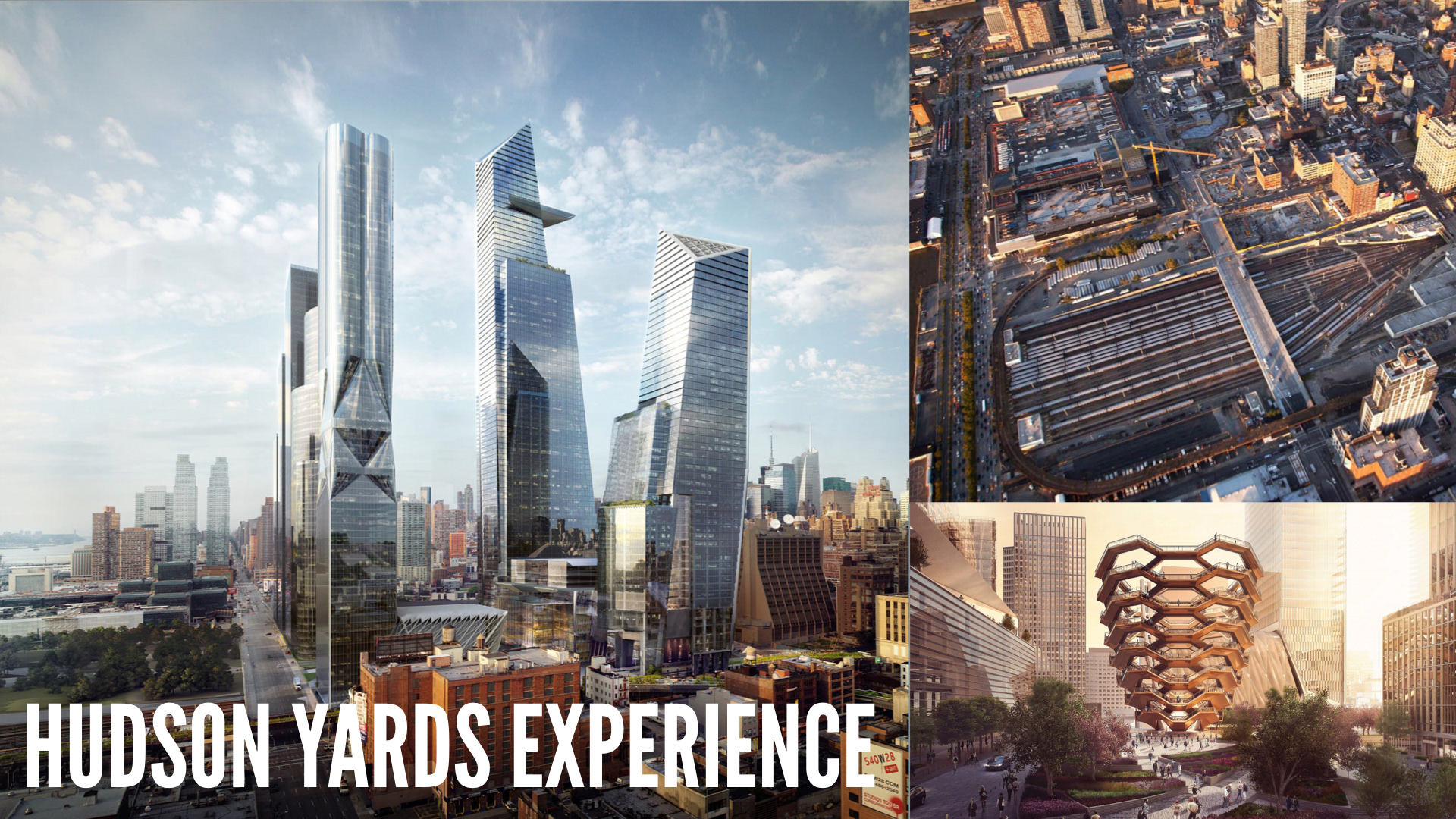 In recent years the Real Estate industry has seized the power of Experiential Design as a highly effective marketing tool — to sell something that isn't there yet. 2014. I worked at the

Rockwell Group

on the

Concept Development Phase of the Hudson Yards Sales and Marketing Center

— a 25,000 square foot interactive environment that would sell the neighborhood of the future while it's being built. Storytelling — Design — Place-Making.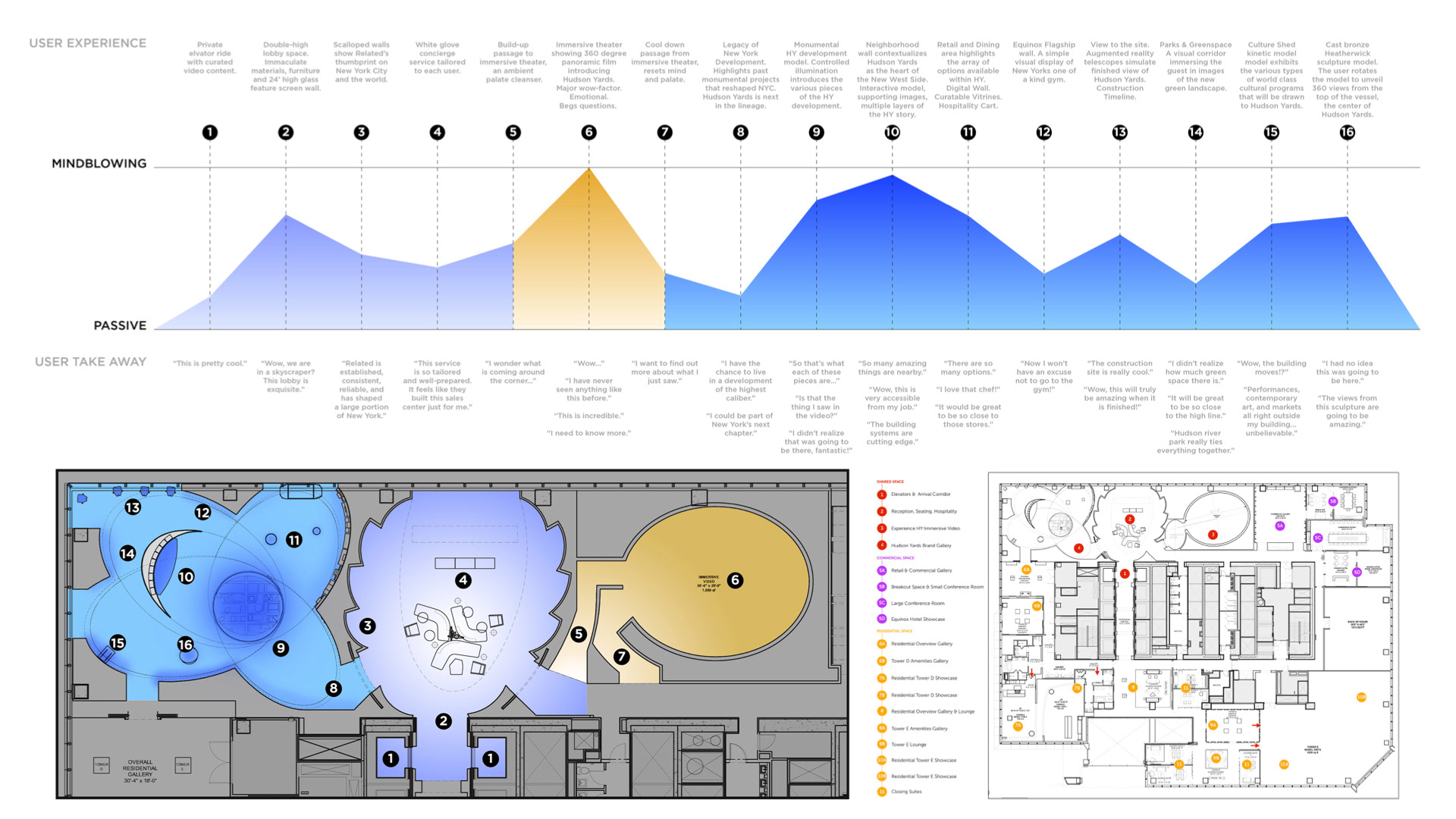 The project was intended to engage and excite potential residential buyers and commercial tenants in this generation defining "city of the future" development on Manhattan's far west side. We mapped consumer journeys of potential buyers and tenants to tell the most effect stories through live experience — from fully immersive exhibits to more passive, narrative moments — matching narrative design solutions with key marketing take-aways that would drive purchase consideration and conversion. The strategic narratives guided the interior design of the spaces — from programming and massing to exhibit design and FF&E — translated into schematic floor plans — to effectively bring the Hudson Yards narrative to life.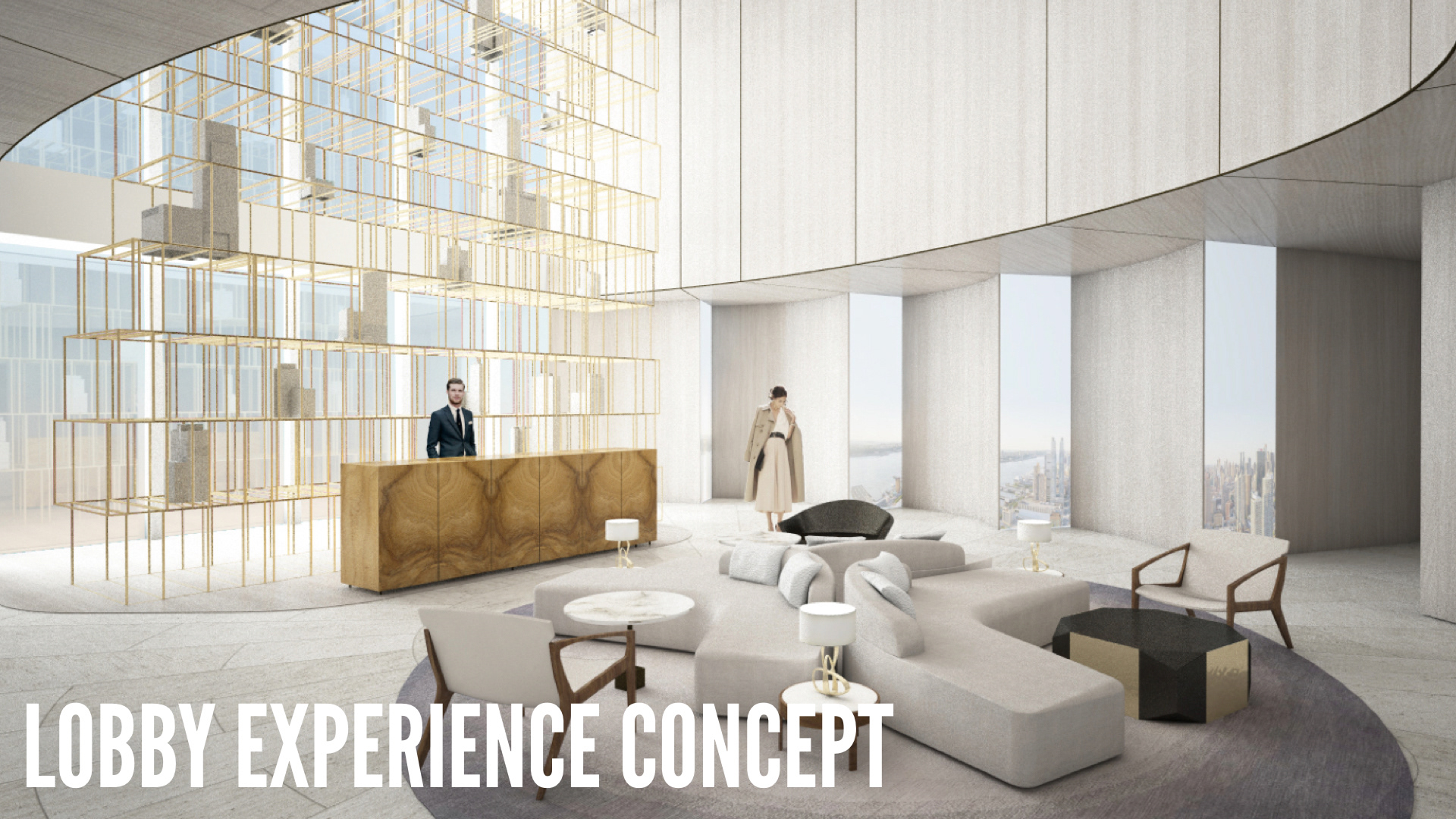 A breath-taking entrance lobby — the WOW arrival moment — would overlook the Hudson Yards construction site to capture visitors imagination of the future the moment they stepped inside.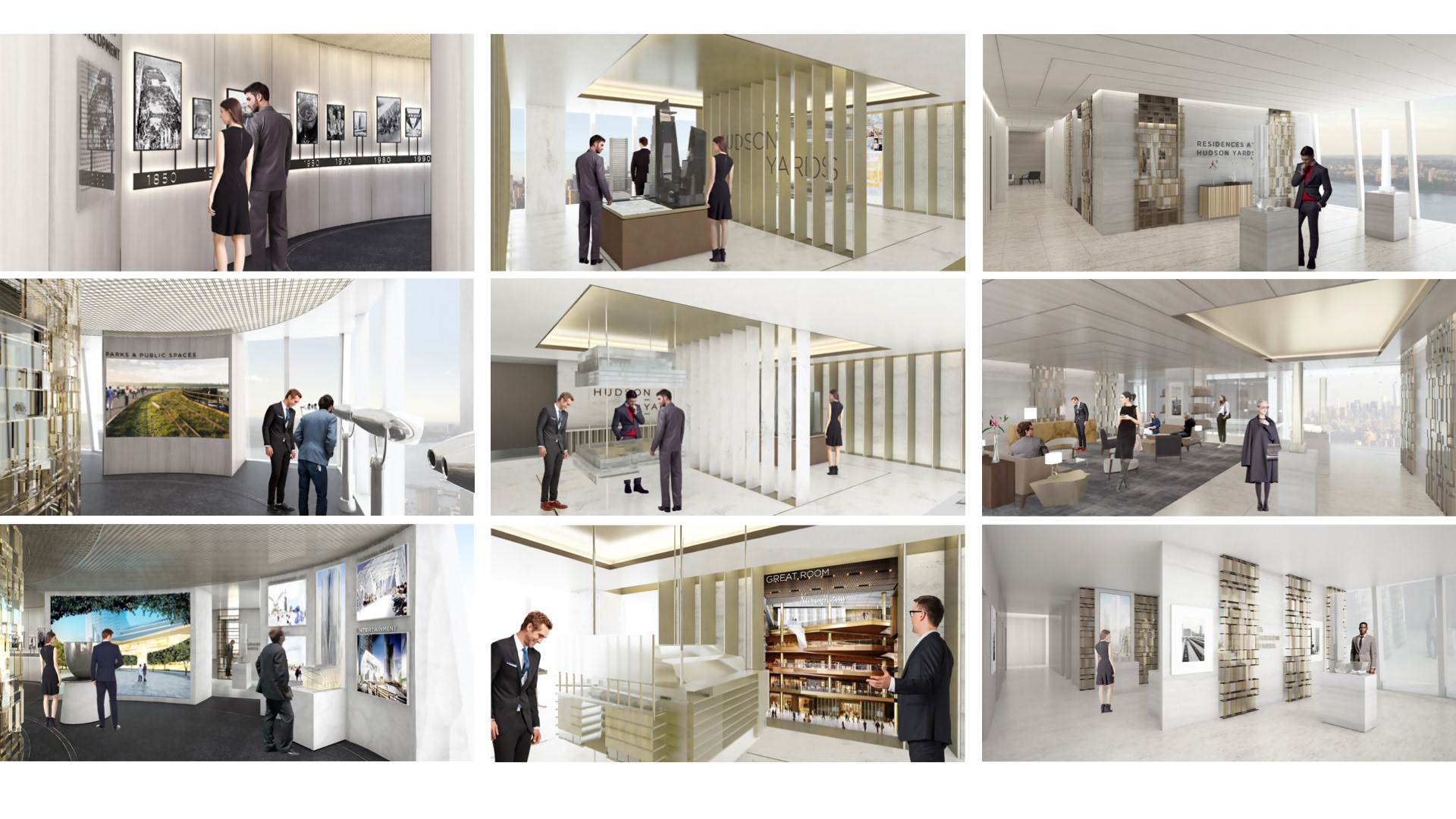 I was at Rockwell for most of 2014, leading the successful pitch for this work and the concept development phase for the project. The LAB at Rockwell was a sensational team to be a part of for a monumental exercise in Storytelling, Design and Place-Making.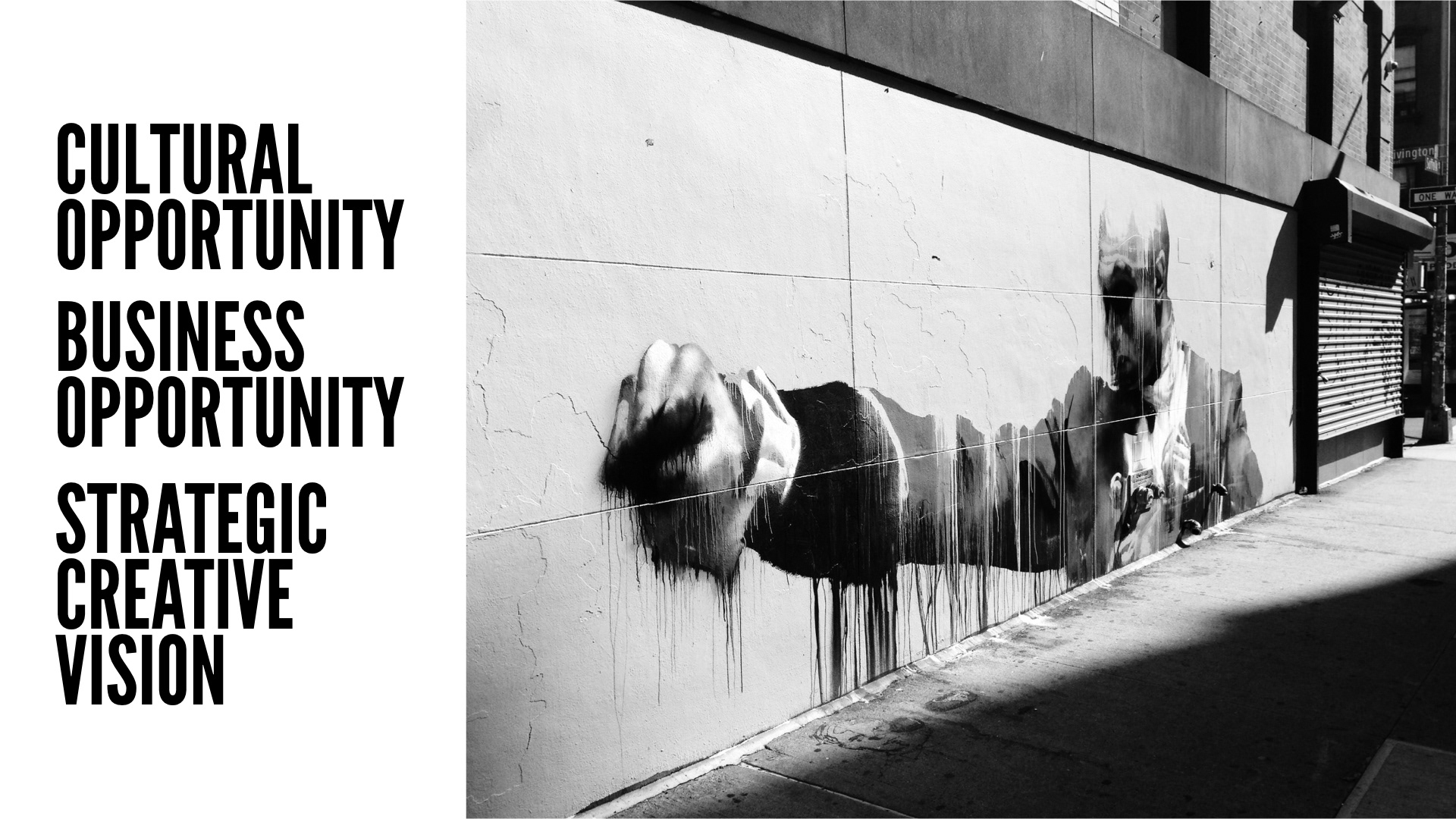 Storytelling in Design not only builds meaningful emotional connections — it drives business solutions as well. I start with the WHY — without that, the WHAT is meaningless novelty.

WHY

 > Why does this story need to be brought to life? What is the purpose of the project, the experience, the program?

HOW

> How does it work? Arrival to departure — every touch-point in between — how will the visitor's hands-on experience bring the narrative to life.

WHAT-IF

> What is the design language of the execution — from function to form, massing to materiality, analog to digital, static to kinetic — how will the experiences come to life so that visitors see, touch, taste, hear, feel and smell it? 
I find the WHY in the crosshairs between Strategy and Creative. It's a Left Brain / Right Brain thing for me. I thrive on both. It's how I infuse value and meaning in my work, creating stories and spaces that endure across the senses. I ask —

What is the Cultural Opportunity

to bring people together, add value, inspire change and build community? 

What is the Business Opportunity

to amplify brand, shift behavior, increase positioning, and drive growth? And most importantly,

what is the Strategic Creative Vision

that will bring both to life?
2017.

Verizon launched

OATH

— their new umbrella media company following the purchase of AOL & Yahoo. OATH hired

Superfly

— renowned producer of generation-defining music + arts festivals Bonnaroo and Outsidelands — to create and produce the first company-wide launch event to bring the brand to life in an unexpected way — as two legacy corporations became one vibrant new organization. I led creative for the project as CD for experiential strategy and design at Superfly.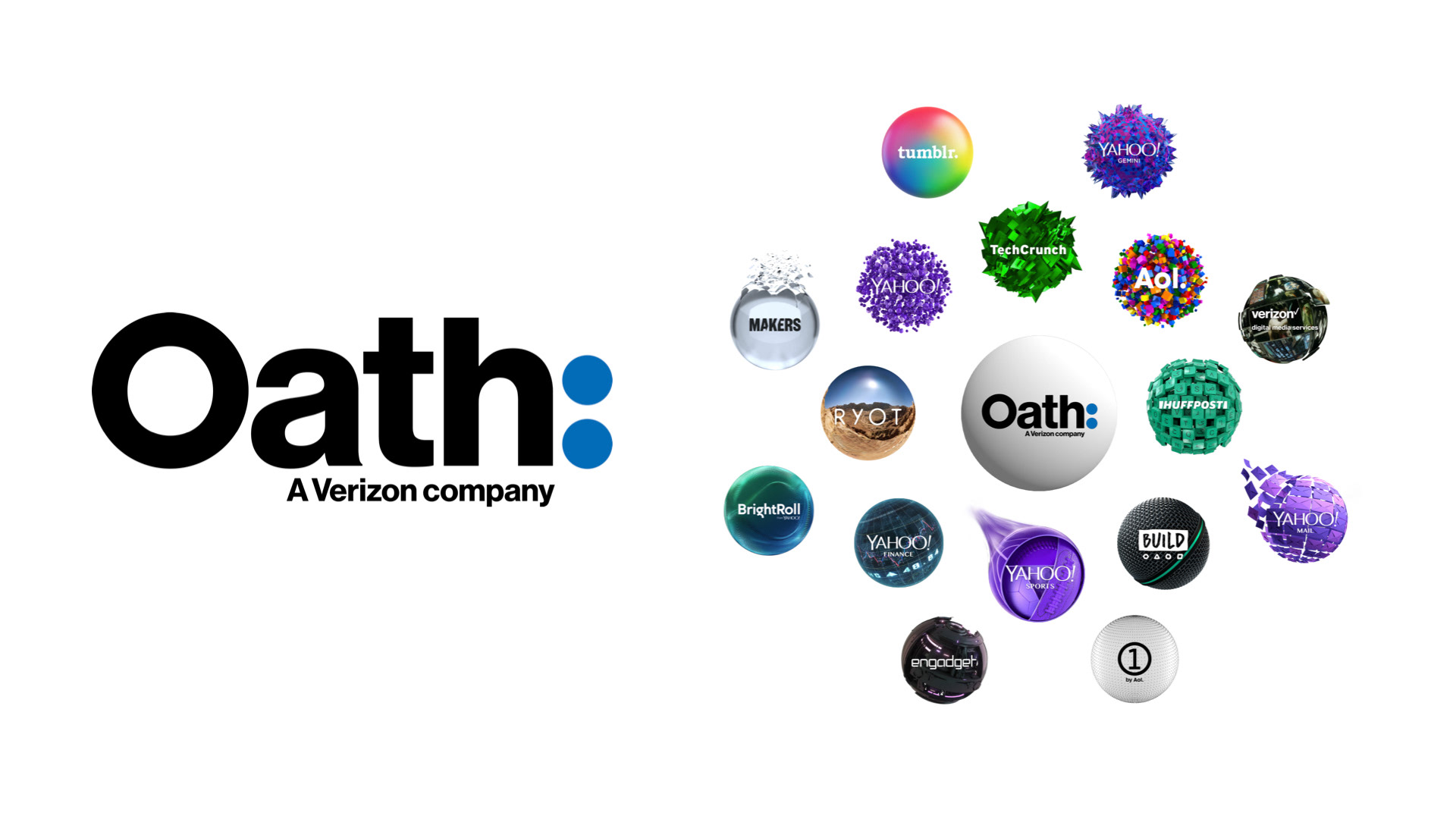 The Oath Brand Mark — the Colon — inspired the organizing principle, consumer journey and structures across the environment, and the Brand Orb Campaign representative of the new family of brands anchored the signage strategy for programming and way-finding. Remember: Cultural Opportunity + Business Opportunity + Strategic Creative Vision.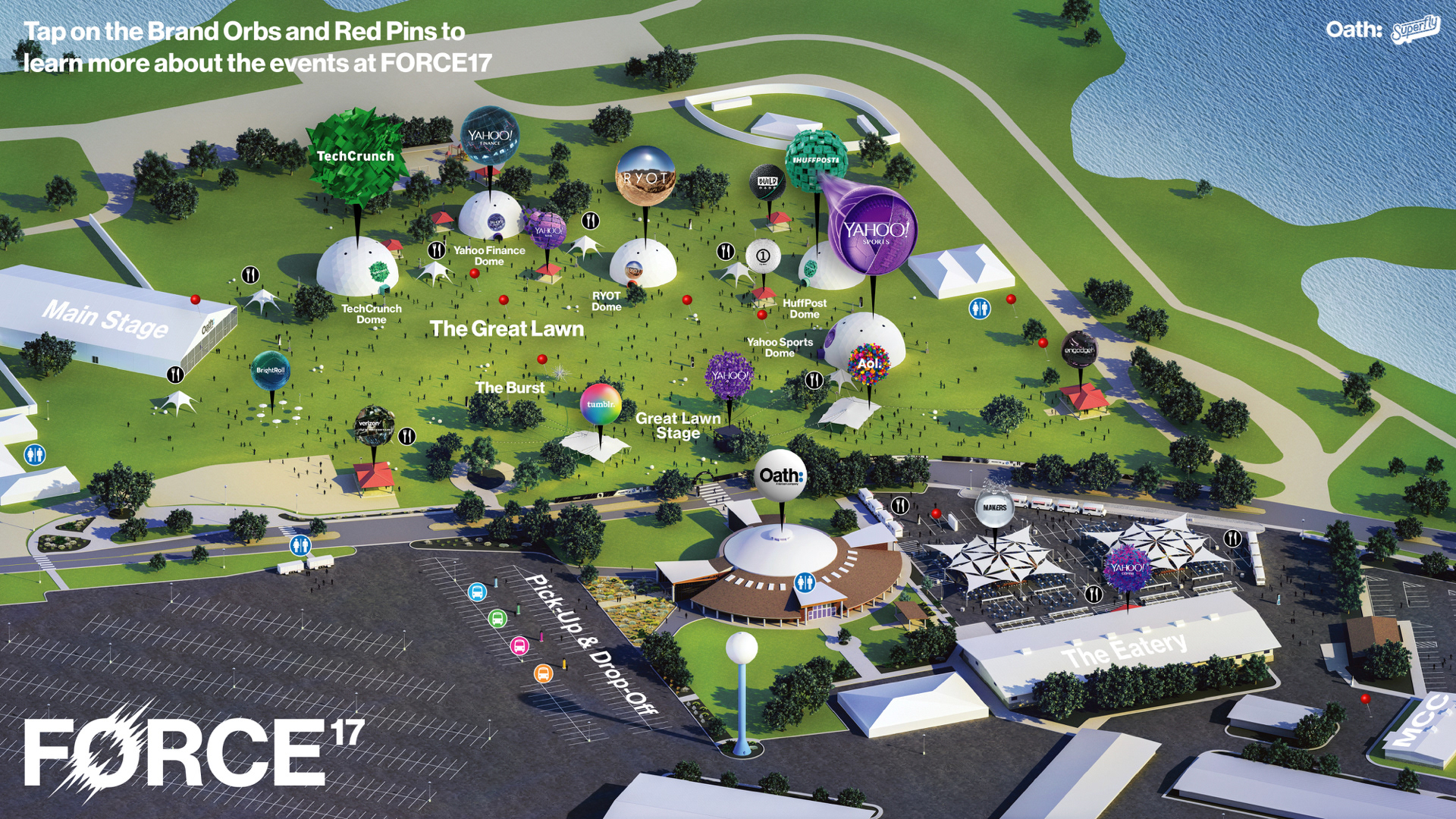 We transformed the Adams County Fairground outside of Denver, CO into a 2-day indoor/outdoor festival event that re-imagined conventional sales / marketing conferences and

"manifested palpable cultural impact for 2300 previous competitors now working under one roof."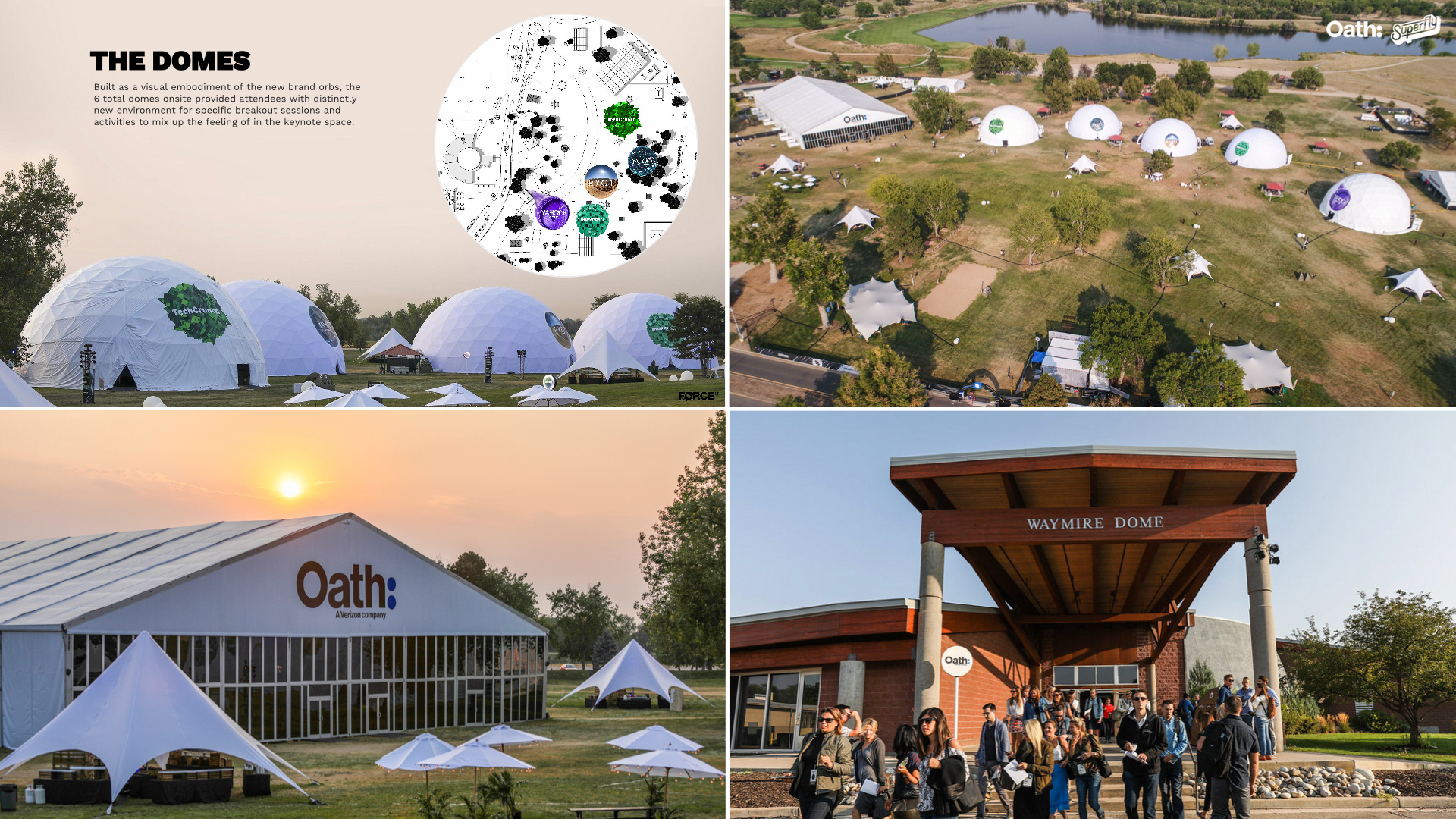 With temporary geodesic domes, illuminated lawn-spheres, shade structures and tents, we created a visual design language unique to the brand to build experiences that re-imagined marketing panels, team-building exercises, and sales conventions.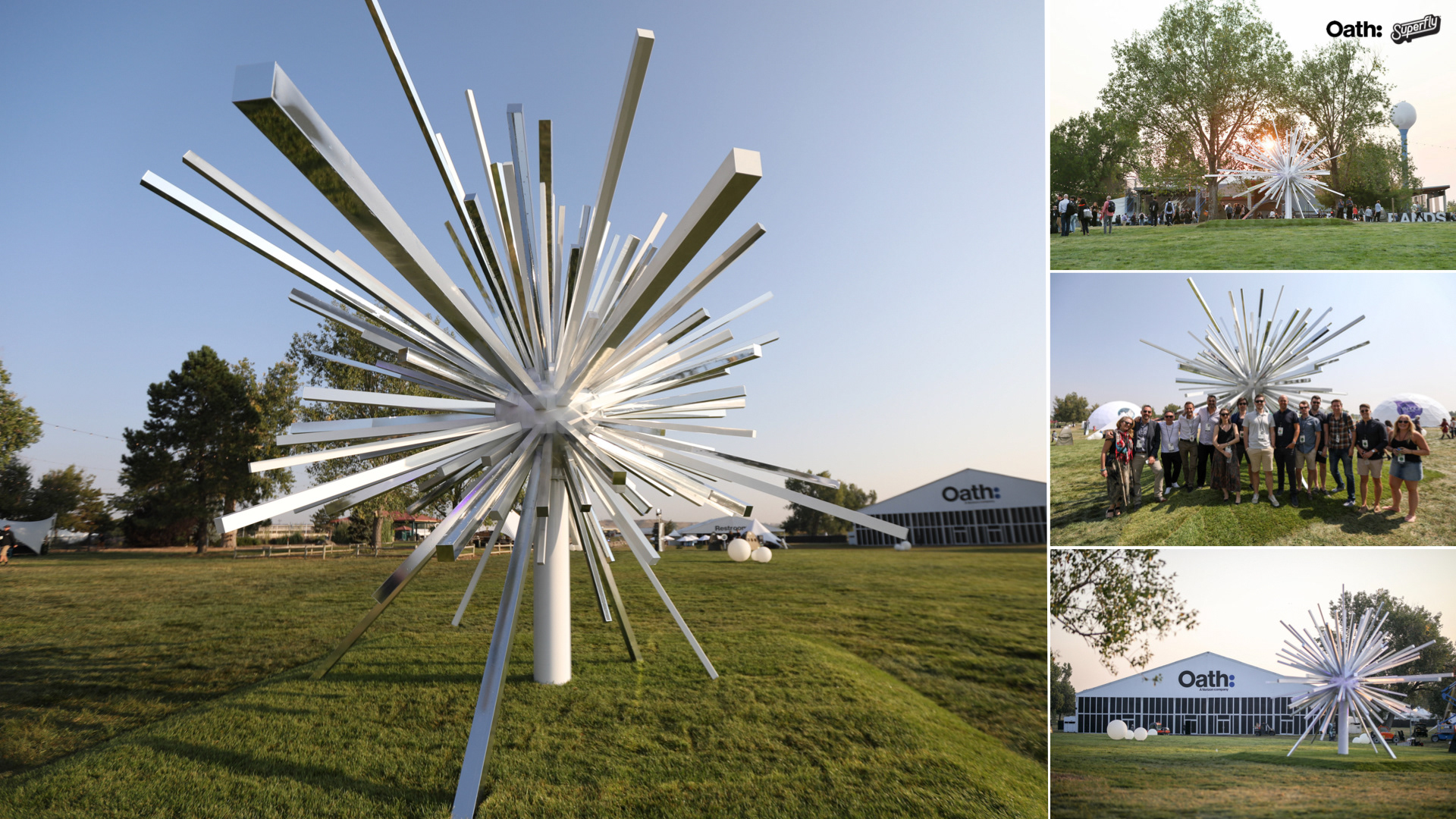 This is the part I'm most proud of: The center of the festival environment was marked with visual totem called The Burst — a 30' high mirrored sculpture that represented the unifying force of previous competitors coming together under a singular new entity. A meeting place that would spark feelings of pride and belonging, and motivate everyone to work together as teammates moving forward as part of the new brand.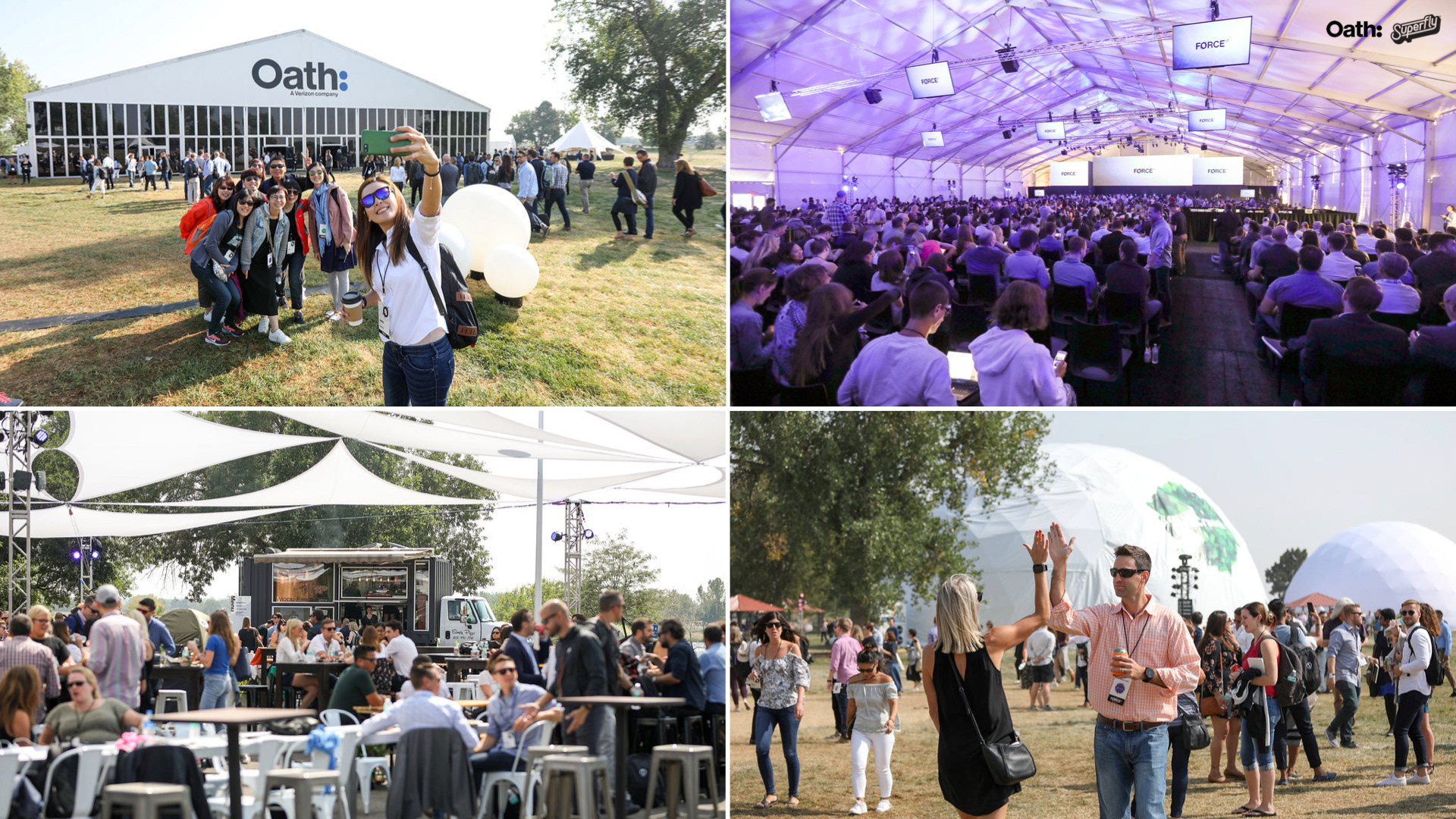 Inviting the company to an unexpected place and re-writing the rules of conventional meetings — the intention was

"to focus on the people and culture of this new brand first, and the business and money-making a secondary byproduct."
Sales and Marketing conference by day. Vibrant music festival at night. Live concerts, food and games supercharged the culture of commerce. Bring people together around shared culture experiences. Add value, inspire change, empower communities. Capture time, attention, emotion. Connect, provoke, inspire. I sincerely believe that as culture impacts commerce more than ever — the power of design can make the world a better place by making us feel more human.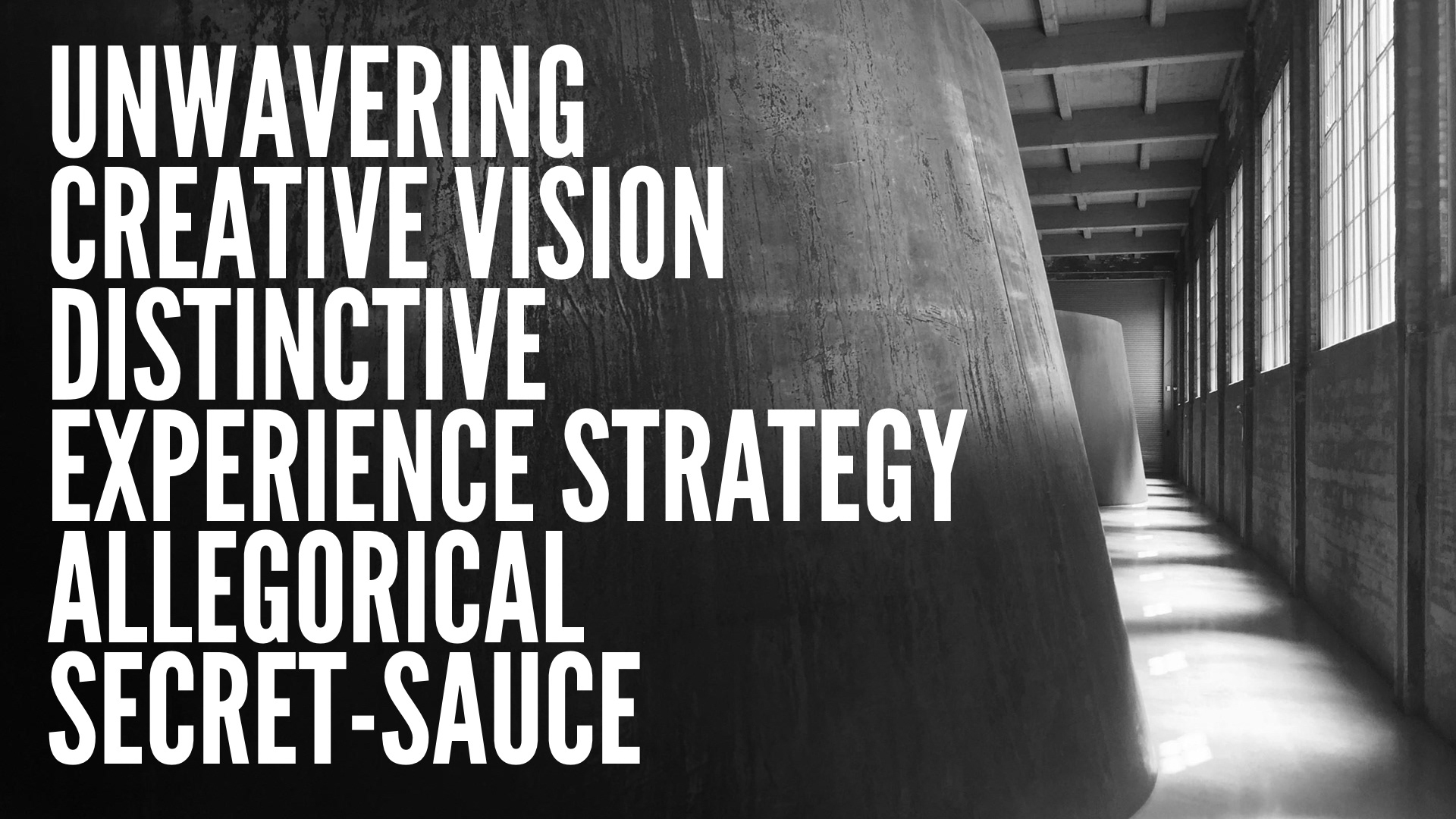 Legendary sculptor

Richard Serra

is one of many muses I have. He said once,

"Space, as my work evolved, really became my subject. The steel and the space, or the object and the void, become one and the same."
Theater to Film. Fashion to Retail. Lifestyle to Hospitality — 20 years in New York offered me a lot of room to pivot across creative industries — but Storytelling in Design has always been my guide. Creativity and craft power me. Visionaries and outliers in architecture, design and technology inspire me. And my truths anchor my craft — unwavering creative vision, a distinctive experience strategy, and a good dose of allegorical secret-sauce.
I read once,

"Creativity fuels leaps of the imagination and injects curiosity with a voice."

 New York powered my imagination for 20+ years. I'm based in Chicago now — with eyes on a move to the west coast this year. 2019 has remarkable potential I think. 
There is an incredible revolution underway in storytelling, creativity and design — a generational shift — the bottom line for me, the Power of Design in the Built Environment is thriving throughout.​​​​​​​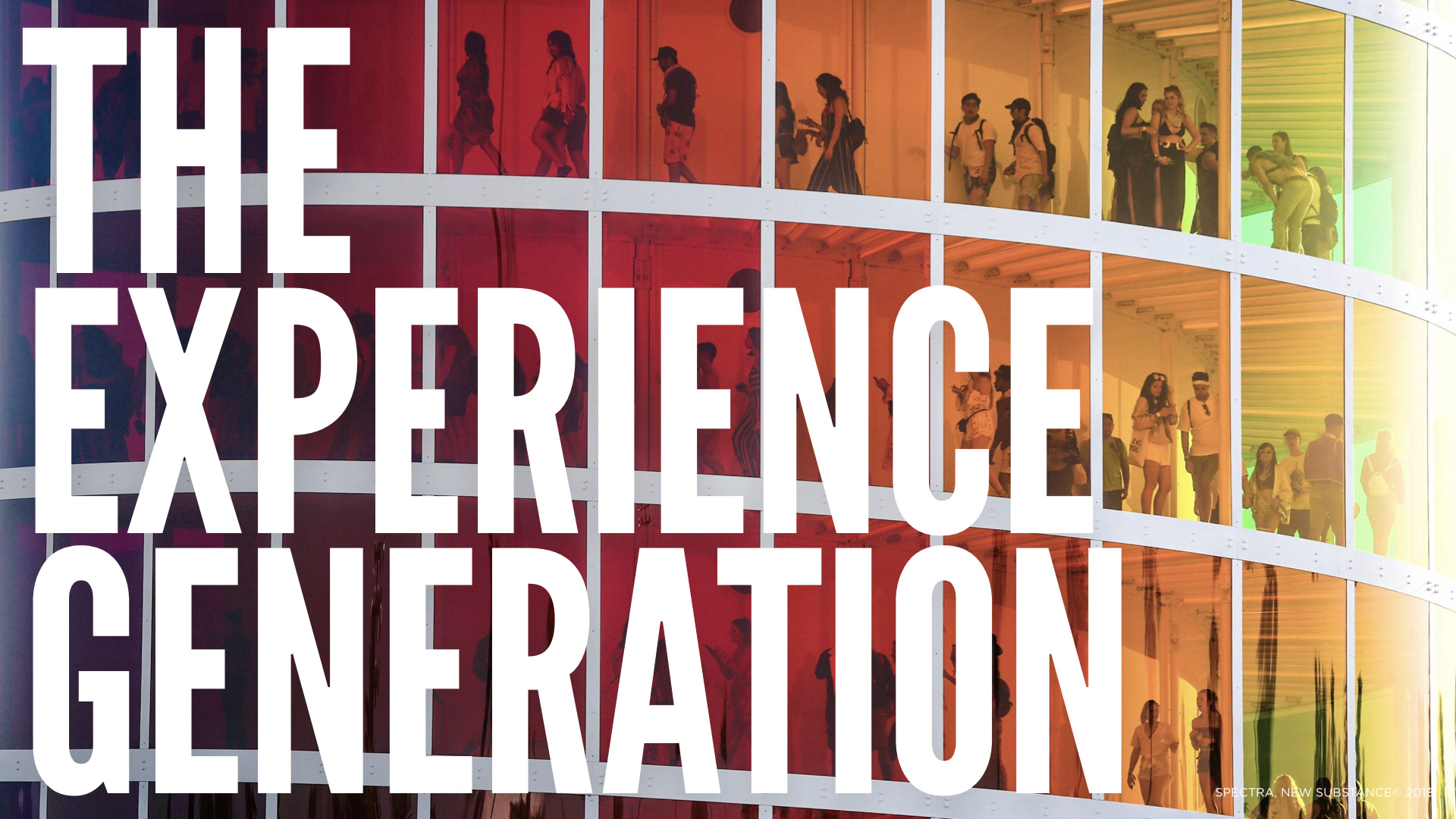 PART II - THE EXPERIENCE GENERATION
Forget X, Y, or Z, enthusiast cultures are now thriving as the

Experience Generation

— music and art to gaming and e-sports, comedy and culinary to activism and identity. Live Experience is the driver of this generational change we are living through, and technology has an increasingly vividly role throughout. The millennial generation is the largest ever with greater influence economically and socio-culturally than any generation before. Leveraged an estimated $3.39 trillion buying power in 2018, investing more time and money on experiences over things. 71% say the moments that give me the most life are live experiences. 69% believe attending live events/experiences makes them more connected to other people, community and the world. 95% of marketers agree that live events provide attendees with opportunities to form meaningful in-person connections.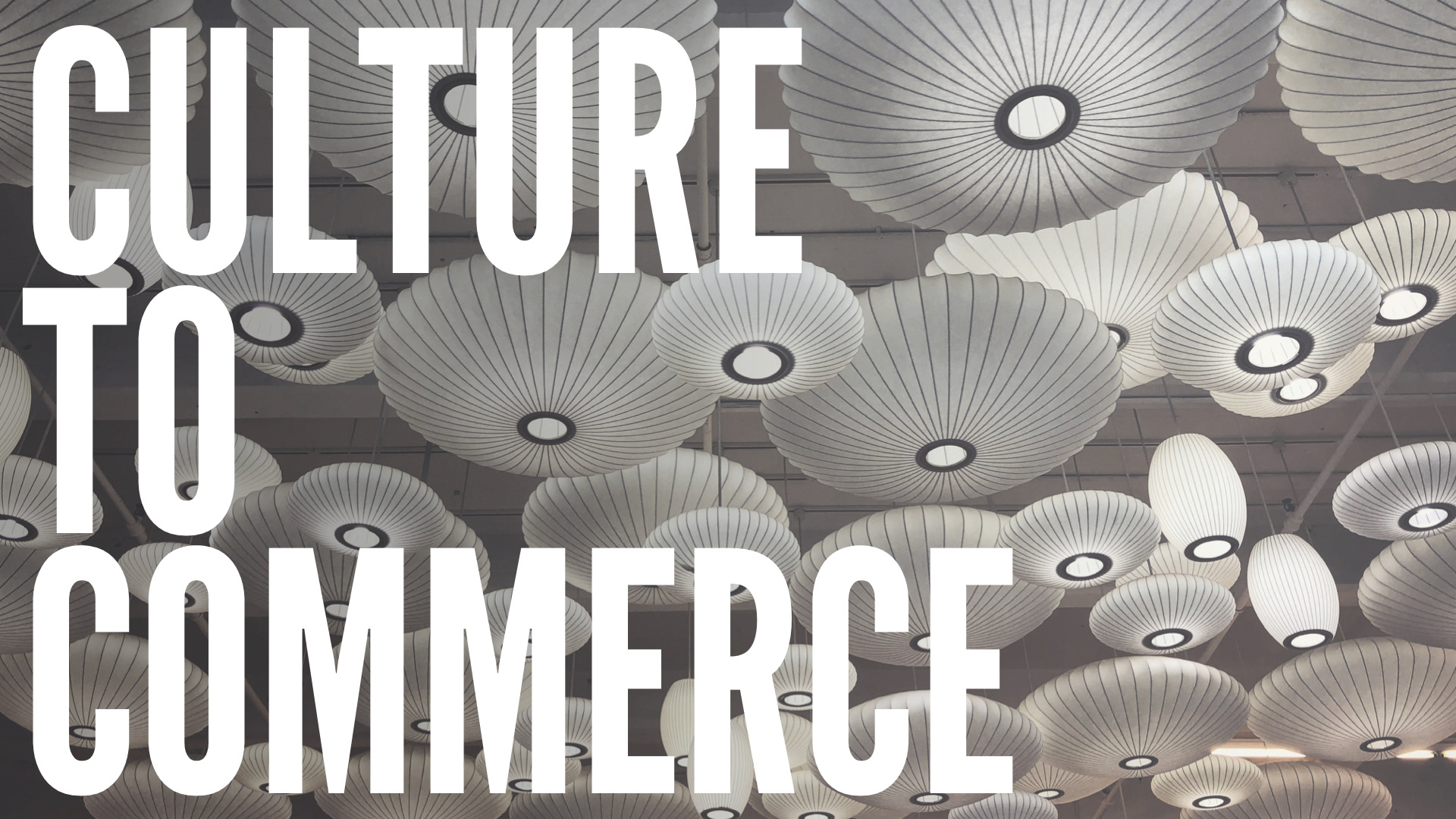 The rules of engagement have changed. Technology and data are revolutionizing expectations. Consumers' time, attention and emotional resources are scarce. Participation and personalization are the cost of entry for authenticity. Think about this — the value of 2 / 4 world's most profitable companies is strictly tied to our

attention

. Where and what we spend our attention on shapes us. The people we give our attention to and what we do to get other's attention (somewhat) define our personal and broader social worlds. At the heart of this "Attention Marketplace" sits our experiences — personal, shareable and so often unexpected. The world is all-in and the spoils go to the businesses and brands who provide the richest connections to the occasions we love and the people we relate to in real life.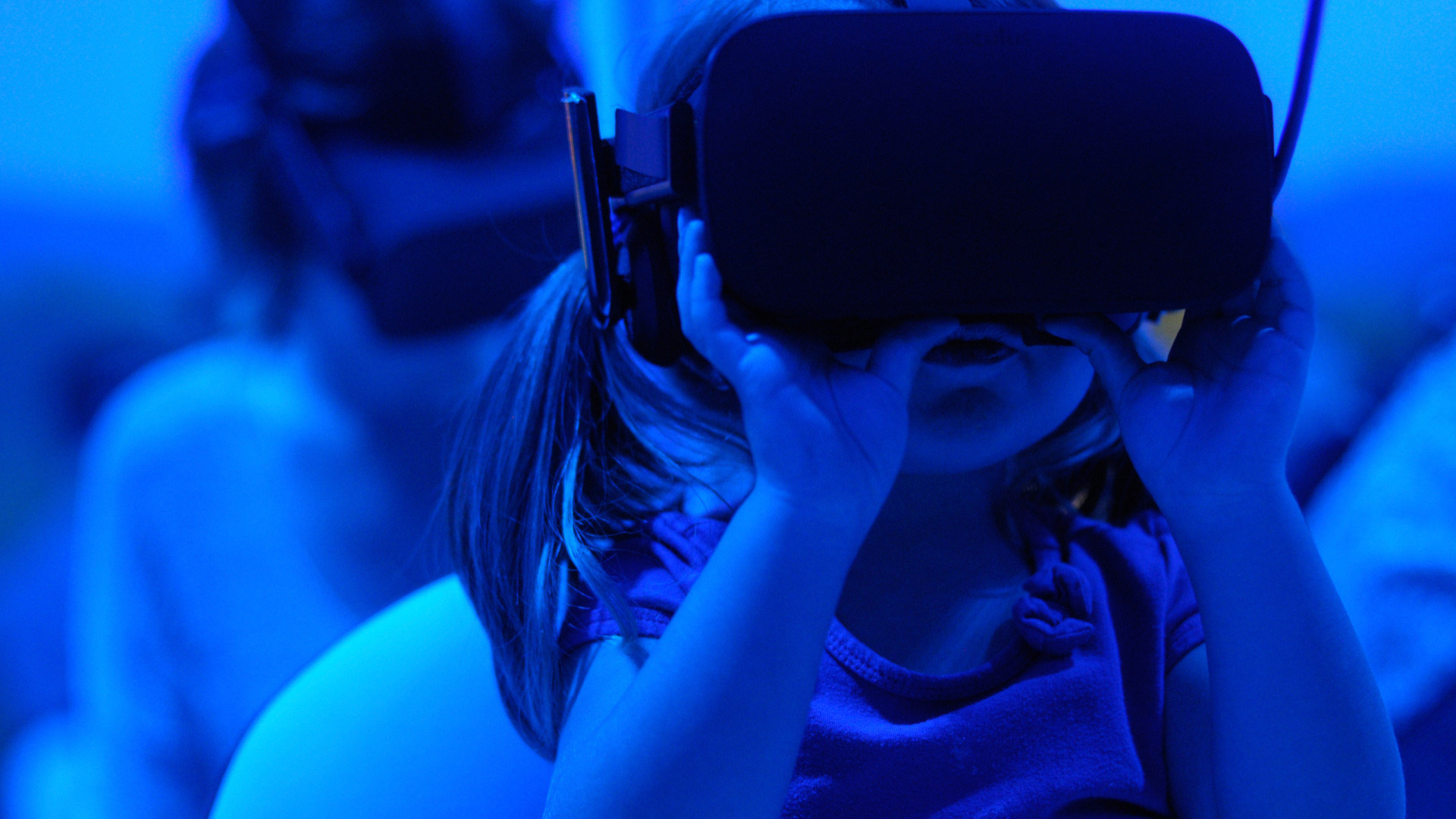 Handheld, wearable, predictive, interactive, autonomous — devices to vehicles, architecture to interiors, urban infrastructure to global systems, smart-this / smart-that are re-inventing how we connect, engage and consume. For us, a goldmine of new tools for designing, creating and producing what we do. At the same time, expectations to deliver more meaningful, high touch, personalized experiences are skyrocketing. "Instagram-worthy" hardly registers as true value. Technology is at the heart of this shift, but consumers are smarter, they crave something more.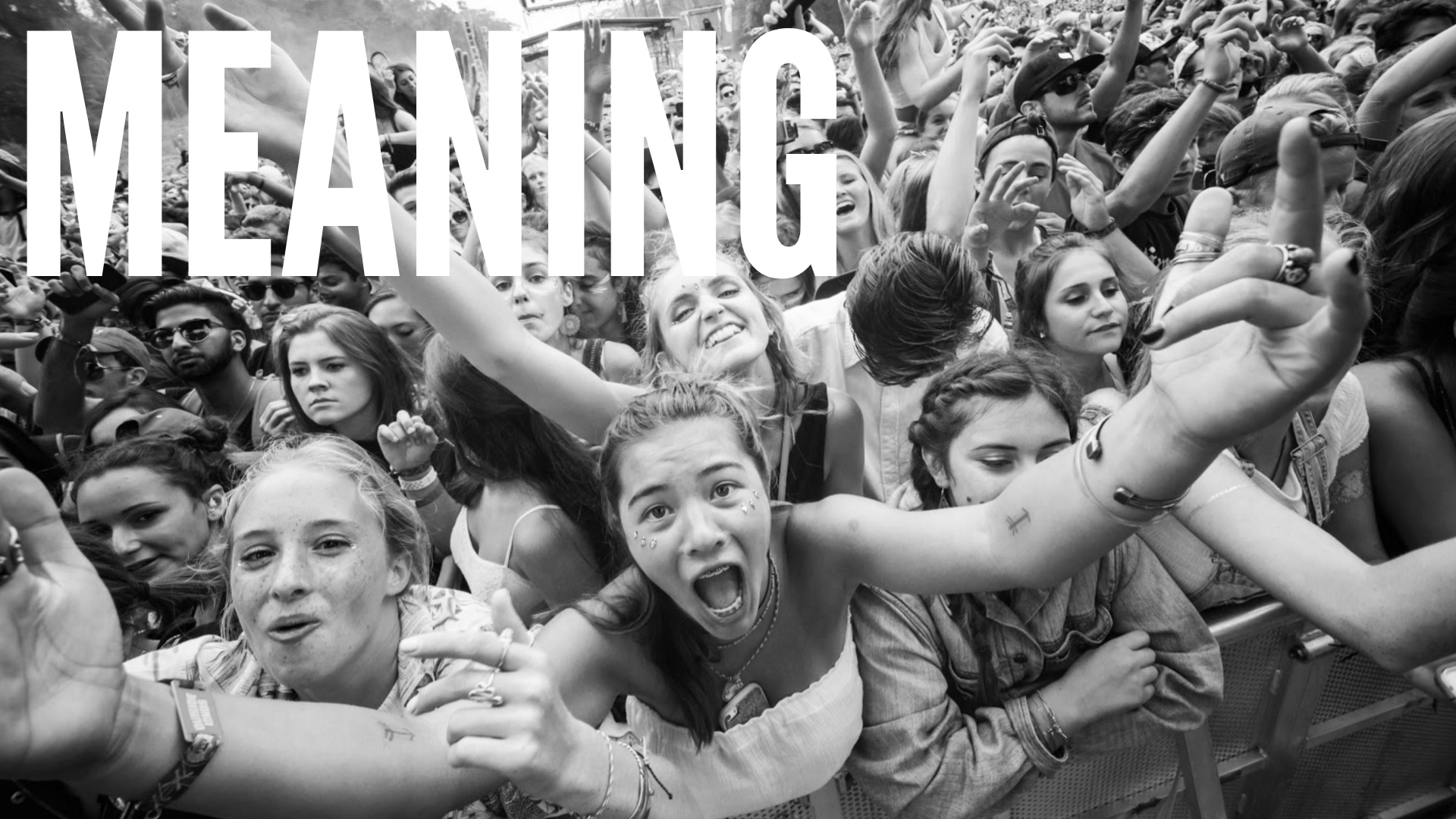 The real driver of live experience is meaning. Meaning that brings people together around shared purpose or passion. Meaning that sparks wonder and drives deeper engagement. Meaning that adds value, inspires change, and builds community. Experiences that compel us to feel something bring meaning to our lives, can change belief and behavior, drive enduring conversations and positively impact the world. 
​​​​​​​
Increasingly businesses and brands are acting on this inflection point. People want to have experiences and they want to write them into their own story. Brands that can embed themselves in THAT conversation succeed and endure. No doubt the built environment and live experience are inextricable and now most Fortune 100 companies are listening. 2016 Gartner Survey — 89% of businesses have said design and experience are the most important factors for growth, up from 36% four years befor. Connecting with human emotion is every brand's way in. By aligning with live experiences, brands have an opportunity to create deep meaning and engagement with their consumers in moments when they feel the most alive and present.
This is the Experience Economy
A great example — an intuitive evolution of their purpose  — is

AirBnB

. December 2016. The company expanded on their

"Live There"

campaign with a new platform. Capitalizing on the experience economy, leveraging their global influence, now hiring local 'micro-entrepreneurs' — experts to fulfill what people want most — authentic meaningful travel experiences wherever they may go. AirBnB isn't alone. 

Nike, Amazon, Samsung, WeWork

are investing directly in consumer-first experiential — even Restoration Hardware

,

 Starbucks

and

Shinola

are getting into the game with lifestyle retail spaces and owned hotels.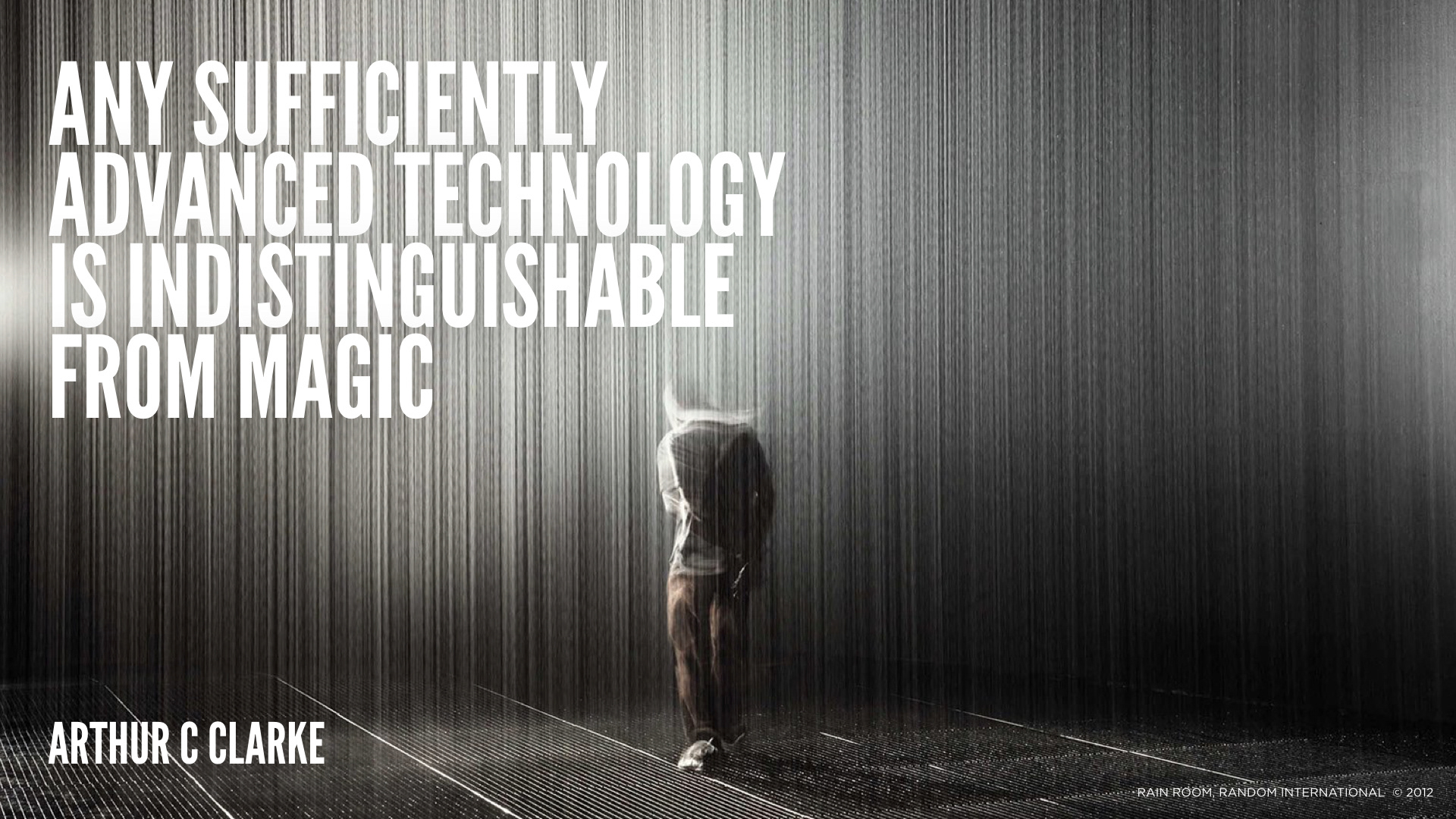 Back to technology for a moment. No doubt, advances are enabling us with revolutionary new storytelling tools. But I'd argue that no device alone can build the experience of a place. It's not simple Arthur C Clarke level

HOLY CRAP WOW

though. What makes Live Experiences so powerful?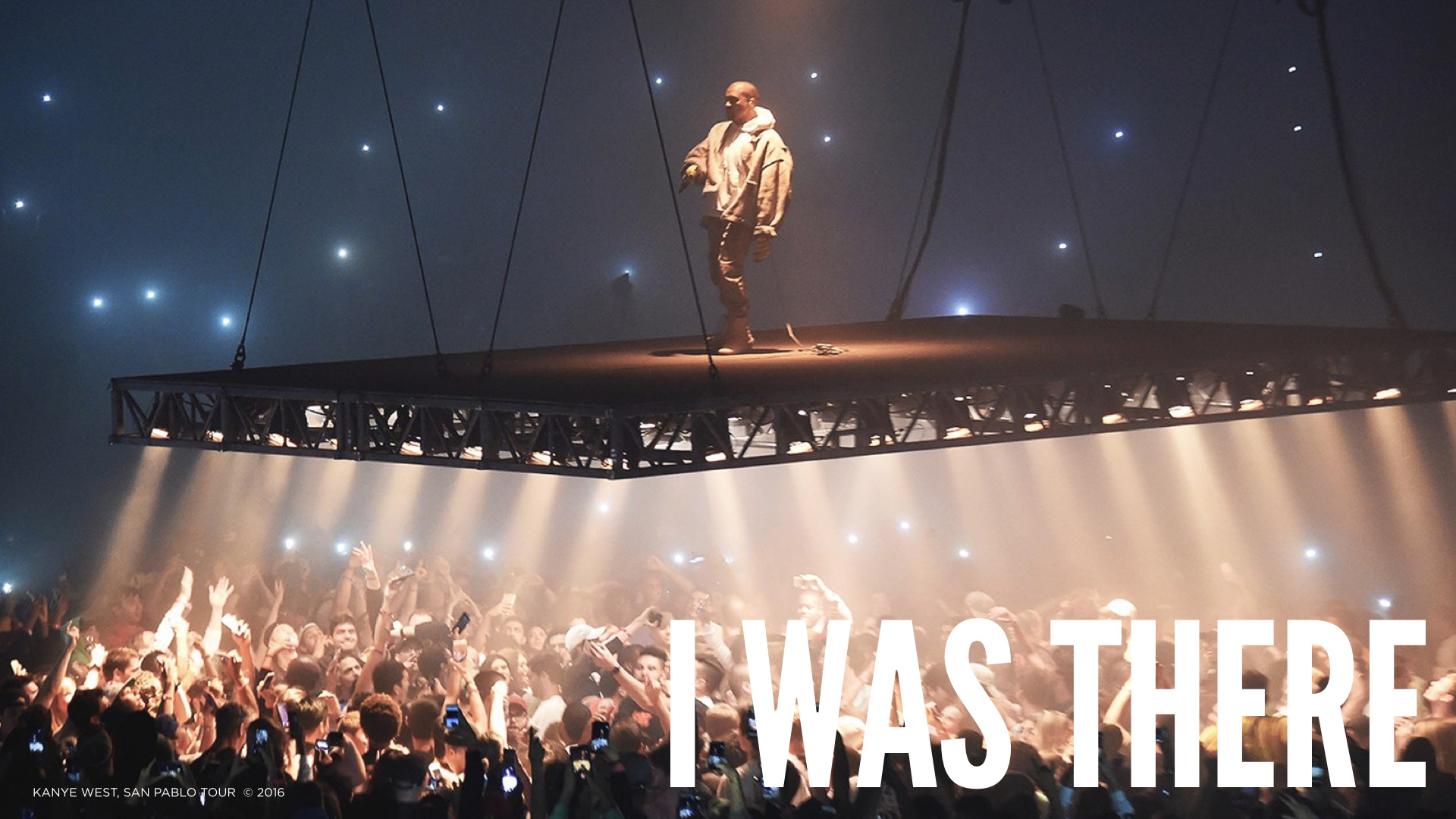 Four things: 1. Live experiences are high commitment, high engagement and high emotion platforms. 2. Tangible commitments - monetary, physical and temporal - are significant, but it's the intangible that drives the most value. 3. It's our fleeting time and attention, coupled with limited emotional resources, that make experiences the most cherished of consumer spend. 4. After all what is the value of JOY, LAUGHTER, CONNECTION and MEMORIES? The desire and right to say I WAS THERE.
​​​​​​​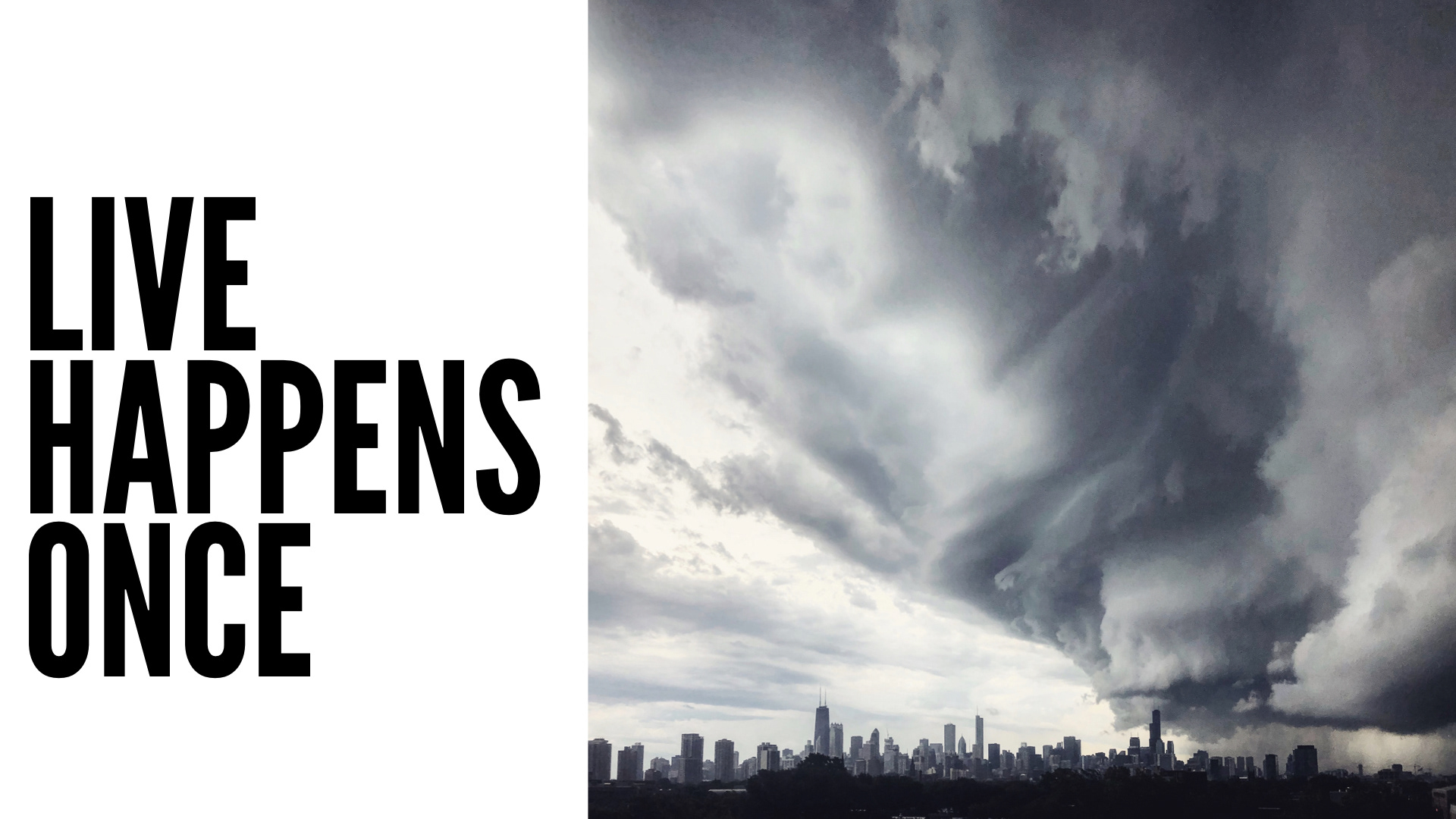 Live happens once. You cant price it. That's the power of live experience.
This is the Revolution, both from what we can create as well as from what people are craving. A renaissance of the live human experience alongside jaw-dropping creativity and multi-sensory technologies. The dawn of a new golden age. The Experience Generation as catalyst for an unprecedented golden age of design and the built environment. And for me, this is how designers can help make the world a better place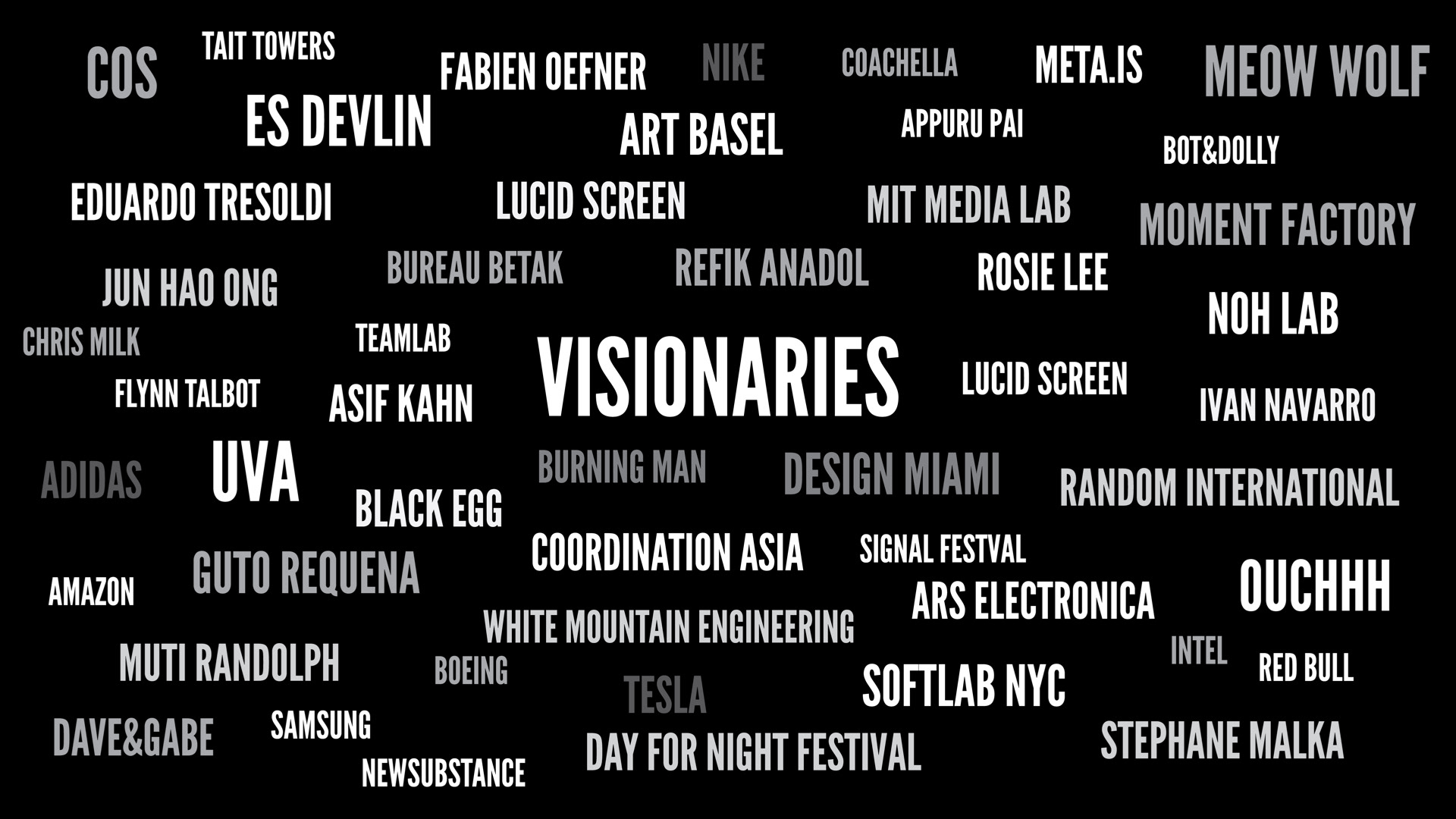 From global culture —

Burning Man

to

Coachella, Art Basel

to

the Biennale, E-Sports

to

the Oscars, Design Indaba

to

Design Miami

— to category defining brands —

Boeing, Samsung, Nike, Red Bull, Amazon, Intel, Warby Parker

— Digital X Physical Integration is changing all the rules. Culture is impacting Commerce more than ever and the diversity of creators and makers around the world are just a hint of what's to come, and how our disciplines and practices are changing overnight.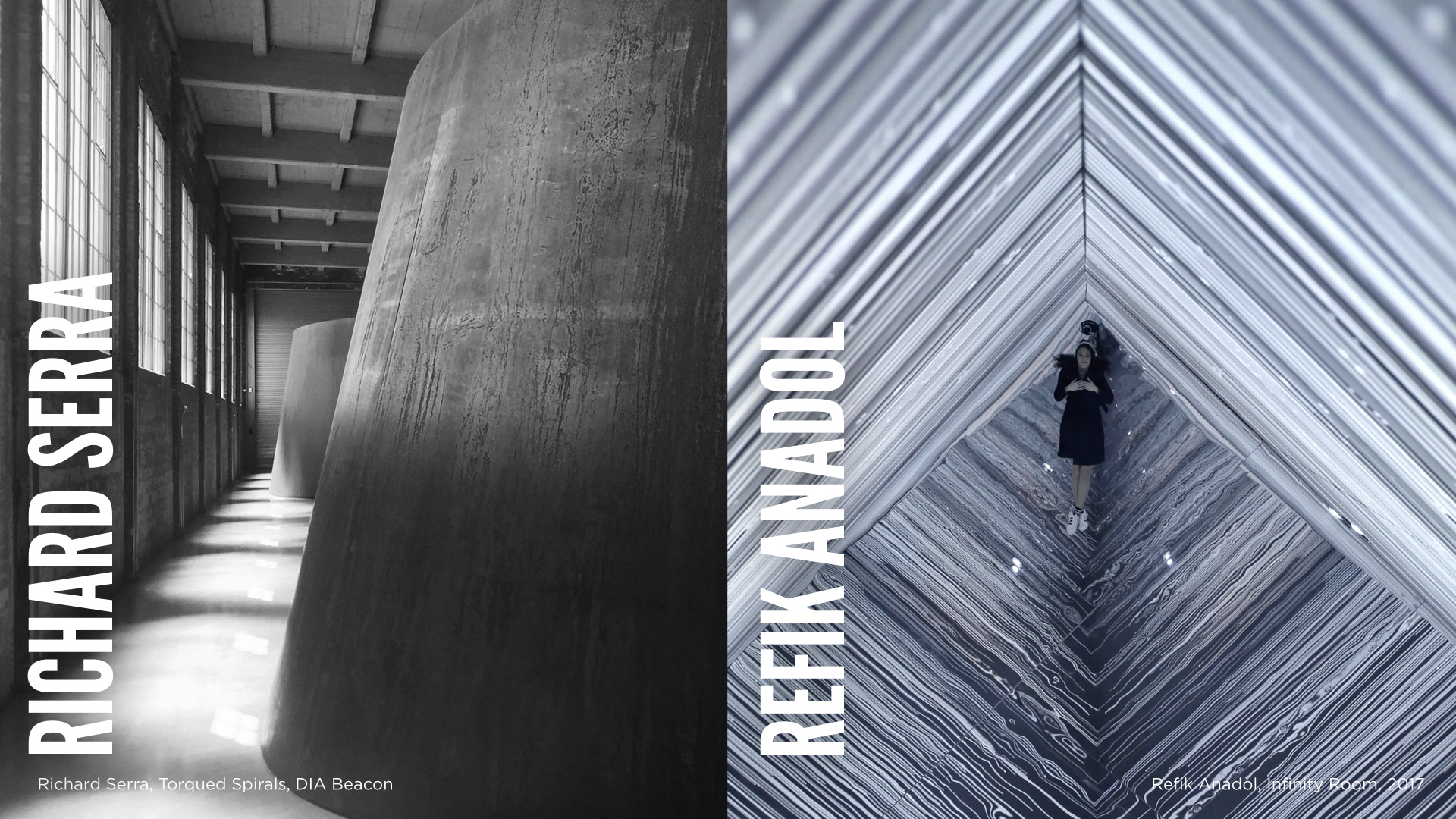 Undeniably our world is half physical and half digital now. It's a generation-defining shift for storytellers, designers, and place-makers. And with this we can elevate the built environment through revolutionized creativity and craft — connecting dots others don't see, creating live narratives previously unimaginable to deliver heightened meaning, value and impact. 
The Built Environment is unmistakably the Connected Environment now — pop-up to permanent, workspace to retail space, public art to brand activation. But remember that Human Connectivity is more than just handhelds, headsets and augmented reality Pokemon Go creatures. I like to think Live Experience is the Silver Bullet. The  trend of  "Sensation Deprivation" is real. 2/3 millennials say they are STARVING for experiences that put them back in touch with real people and raw emotions —

"Now more than ever I want to experience real rather than digital life."

 
Let's look at a few outliers leading the way...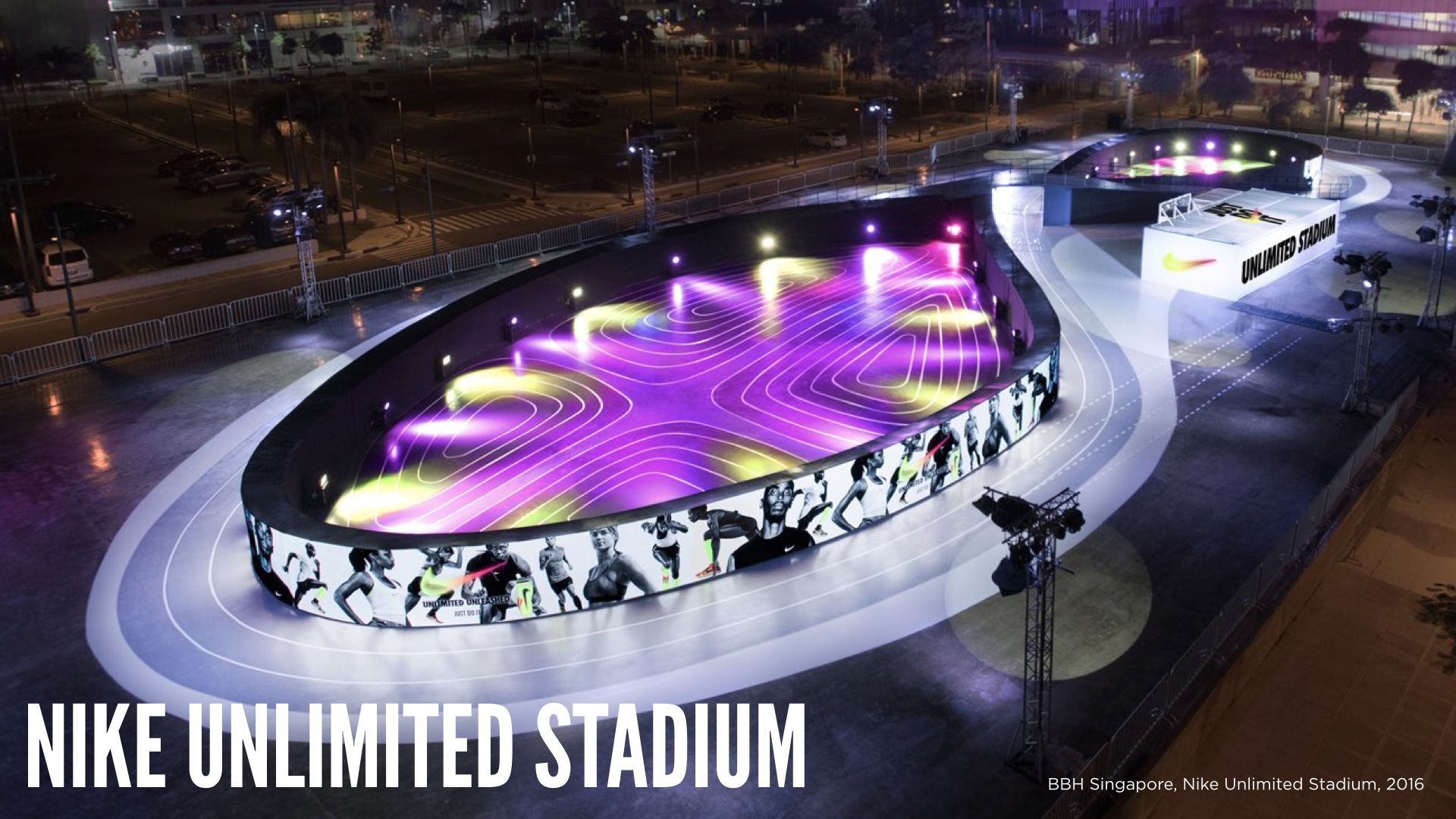 Nike

could teach a masterclass for the Experience Generation and the Built Environment. They haven't skipped a beat adopting tech alongside product to amplify personal aspiration — from wearables and apps, to live physical environments and the future of retail that bring personal narrative and experience to life. As part of

Nike's Unlimited Campaign

and the manifesto of "Race against yourself"

BBH Singapore

created the 

Unlimited Stadium

— a 200 meter high-tech running track lined with interactive LED screens replicating the Lunar Epic footprint. You 'check-in' with your Nike device and engage in a virtual race against an avatar of yourself. Talk about PLACE-MAKING. At the heart of everything Nike does — they put YOU in the center of a meaningful story.  Invite authentic participation and personalization. Amplify brand aspiration in ways only Live Experience can. 
No doubt participation and personalization are key for authenticity. Another great example of putting the visitor in the center of the experience:

2016 Summer Olympic Games in Rio

.

Dancing Pavilion by Estudio Guto Requena

. Described as a 

"A fully interactive pop-up environment that gave visitors to the power to explore, participate and activate the built environment through the life-affirming power of music and dance. 

Using sensors, the skin of the building responded to the music, energy and excitement of the people dancing inside."

 At the heart of the Experience Generation, when we bring people together, create shared cultural experiences, unite inspire and empower communities, we make people feel more human along the way.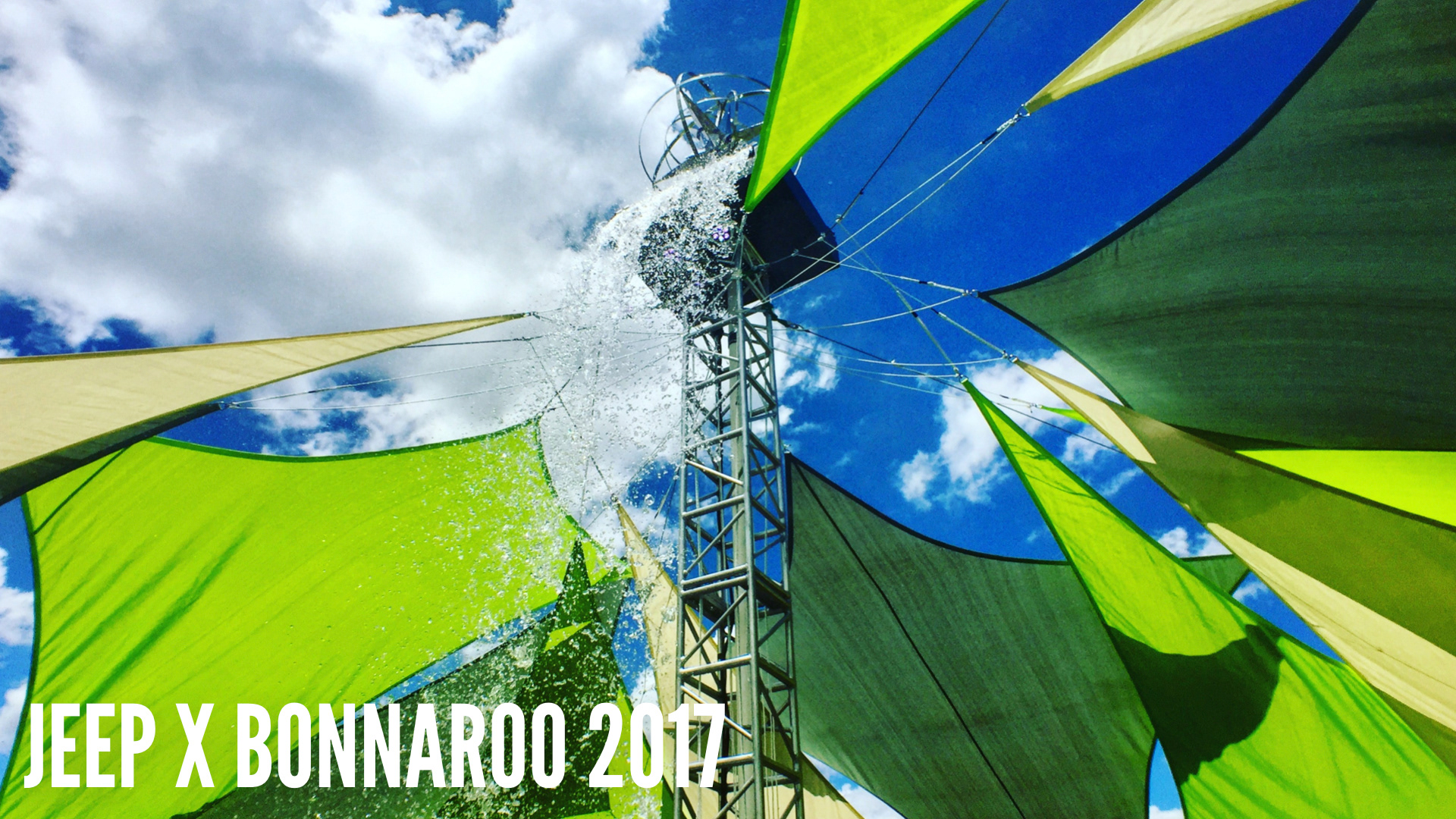 Another project from my time at

Superfly

. Legendary Music and Arts Festival, Bonnaroo, is a 4 day mecca of 200 bands, 80,000+ fans, and supremely good vibes. The heart and soul of this annual pilgrimage is a celebration of like minded people coming together, to unite, inspire and empower each other to live their best life. 

Jeep

was the automotive sponsor for Bonnaroo in 2017. Coinciding with the launch of the new Jeep Compass, we were tasked with creating an activation footprint with a clear set of intentions: Bring people together around shared purpose and passion. Invite people to participate in the brand story. Feature the new Jeep to inspire and empower people's love for adventure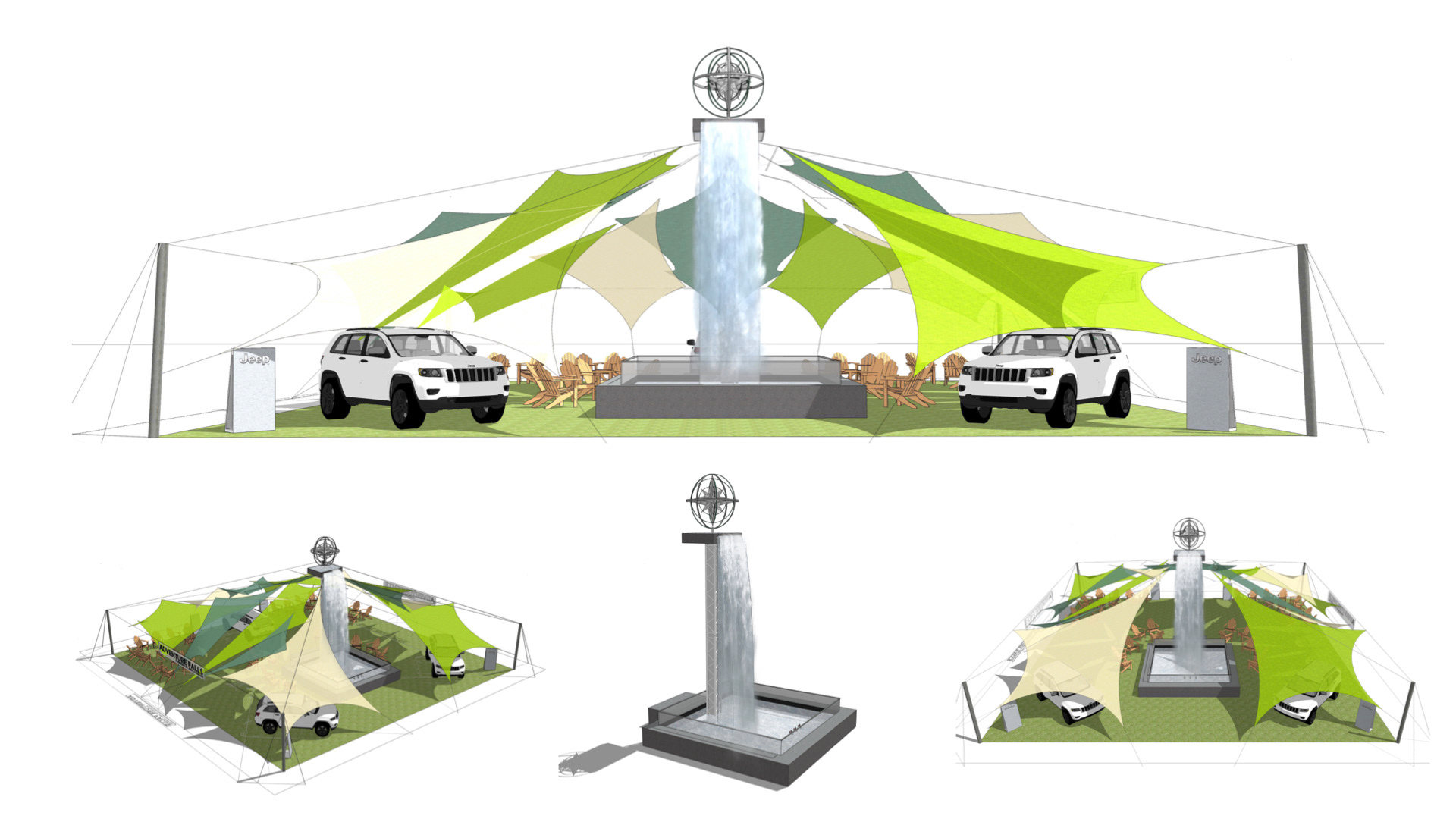 In the hot Tennessee summer sun, we gave festival goers what they crave most — shade and water. 

Adventure Falls Powered by Jeep

 featured 3 new Jeeps parked under colorful tensile shade sails, and a roaring waterfall that poured from a 20' tall tower, capped with a compass sculpture seen near and far, day and night.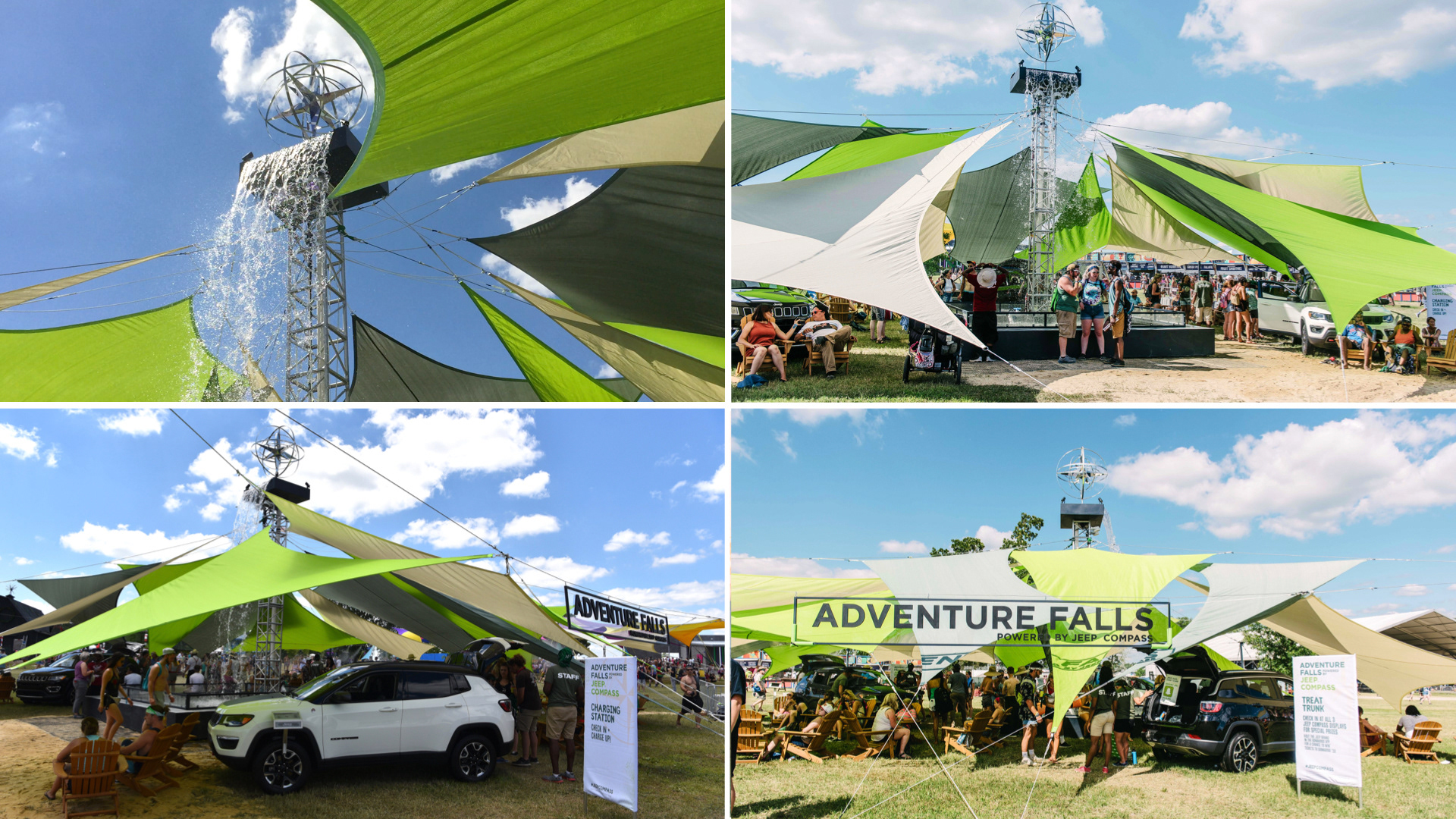 We invited attendees to catch a break from the sun in the cool shade and mist of the Falls — and hop into a brand new Jeep to learn more about the vehicles. Over 10,000 people visited the activation during the 4 day music and arts festival.Technology or not, the Experience Generation is thriving. Storytelling. Design. Place-making.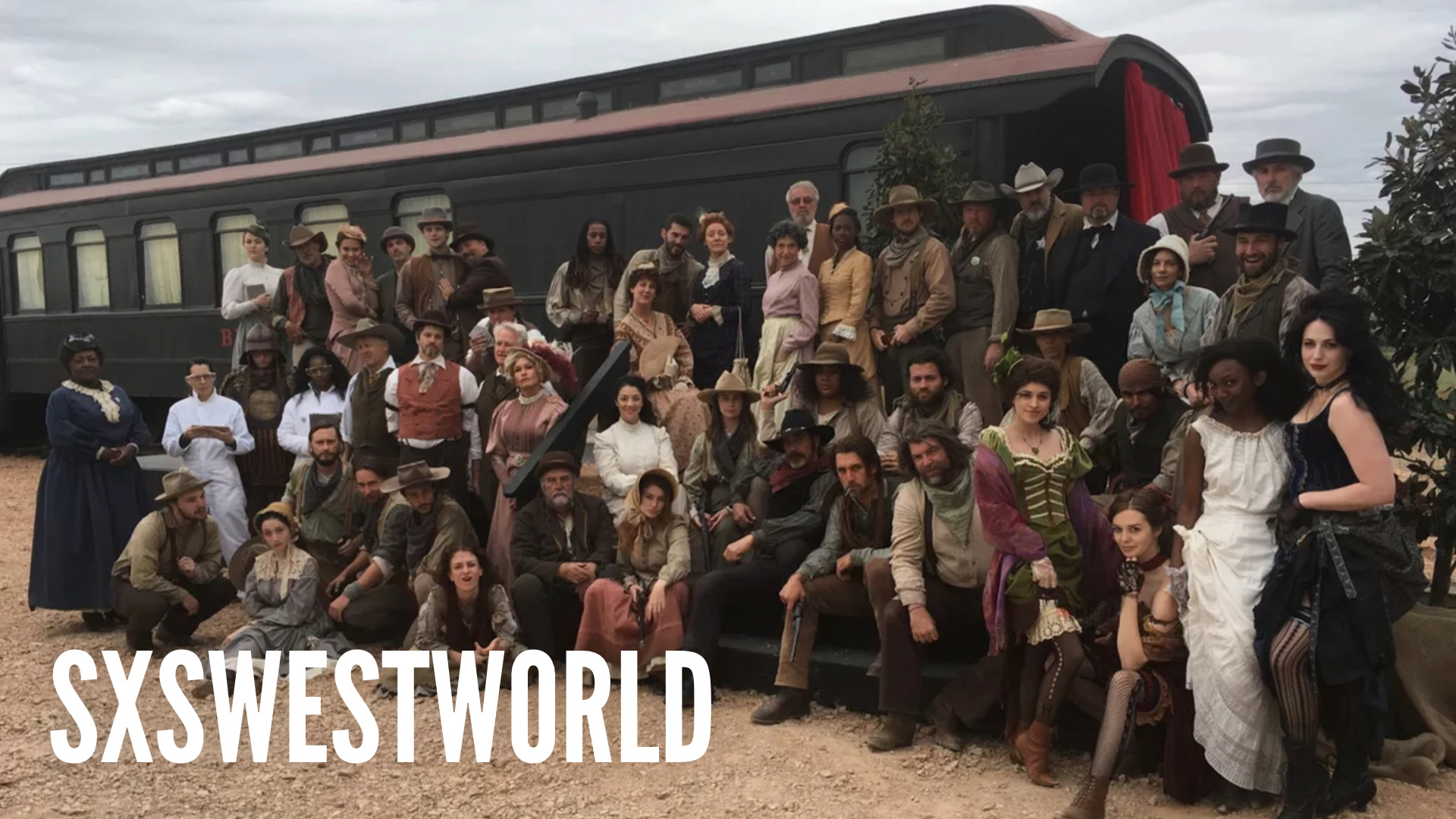 Back to

Jonathan Nolan

and

HBO's WESTWORLD

. The most talked about and award winning live brand experience at SXSW 2018 was HBO's SXSWestworld created in partnership with the agency

Giant Spoon

. 45 minutes outside of downtown Austin the town Sweetwater was recreated.You got on a bus, chose your white or black hat, and from the moment of arrival to departure and every touch point in between, experienced a fully immersive recreation of the fictional "Live Without Limits" world. 
No doubt, technology is demolishing the rules of how we create, engage and respond to the built environment. We're living in an unprecedented age of invisible electronics, silent sensors, wireless data — even the infancy of AR/VR is mind boggling. AR/VR allows consumers to virtually touch and engage with products — anywhere/anytime — the path to purchase has been re-written. Forecasted worldwide market growth AR/VR — 2018 > 2024 — $27BN to $209.2BN — 76.1% Forecasted market growth — AR Devices — 2017 > 2023 — 73.8% For creativity, craft and the power of live experience — all the rules have been thrown out —  storytelling, design and place-making is limitless now.
Legendary Japanese firm

Teamlab

opened the first digital art museum last year —

BORDERLESS

— described as 

"Wander, explore, discover in one borderless world teamLab Borderless is a group of artworks that form one borderless world. Artworks move out of rooms, communicate with other works, influence, and sometimes intermingle with each other with no boundaries — Immerse your body in borderless art in this vast, complex, three-dimensional 10,000 square meter world. Wander, explore with intention, discover, and create a new world with others."
Media artist

Refik Anadol

is one of the best working with AI, machine learning, and digital media to revolutionize the live experience of the built environment. Last fall, the

LA Philharmonic

collaborated with Anadol to celebrate its history and explore its future with a revolutionary media art installation called

WDCH Dreams

 projected on Frank Gehry's iconic Concert Hall. Working with

Google's Machine Intelligence program

, Anadol transformed the orchestra's digital archives – 45 terabytes of data — into something unforeseen. Using machine learning algorithms, Anadol built a system that mimicked how humans dream by processing memories to form a new combination of images and ideas. The files were parsed into millions of data points with the capacity to both remember the totality of the LA Phil's "memories" and create new connections. The "data sculptures" formed by the machine's interpretation of the archives were projected by 42 large scale projectors, with 50K visual resolution, 8-channel sound, and 1.2M luminance in total. Anadol wrote —

"This process awakes the metaphorical "consciousness" of Walt Disney Concert Hall, and the result is  a "radical visualization of the organization's first century and an exploration of synergies between art and technology, and architecture and institutional memory."
​​​​​​​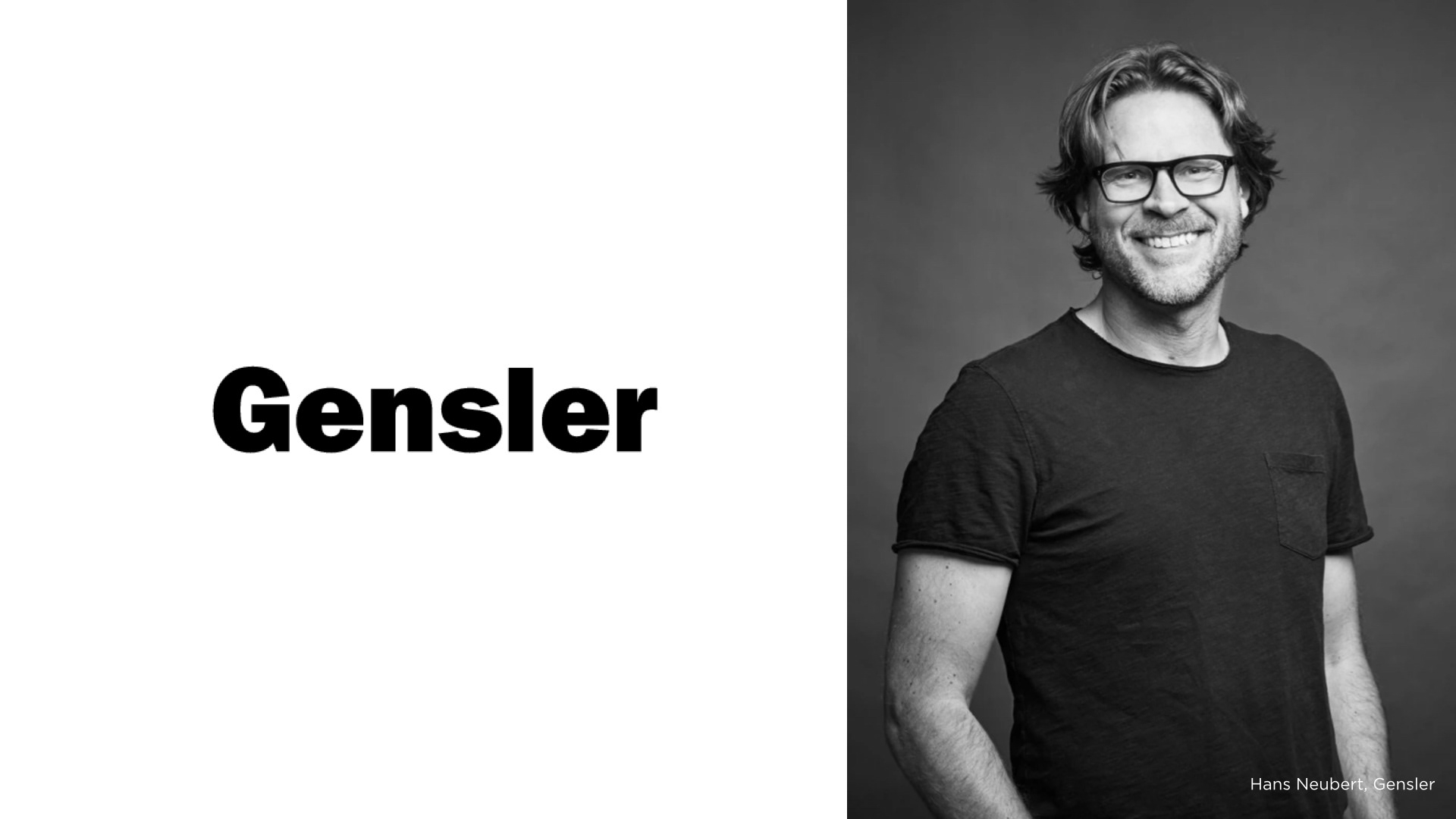 Jaw-dropping technology aside, let's get back to the Built Environment and the power of design to make the world a better place. Look no further than the worlds largest architectural firm where

"physical buildings are now designed with the digital experiences they enable in mind."

2017.

Gensler

created a new role for the ex-CCO of legendary digital agencies

Huge

and

Frog

—

Hans Neubert

— now Global Creative Lead of Digital Experiences. Neubert has said,

"We're seeing the infancy of tech integration within the built environment — Devices are piecemeal solutions, each capable of making our environments a bit more smarter — but each alone is fundamentally incapable of solving the gigantic problems in healthcare, urban planning, or physical retail — If you really want to change the world," Neubert has said, "you need to be closer to the architects."
The power of design and live experience.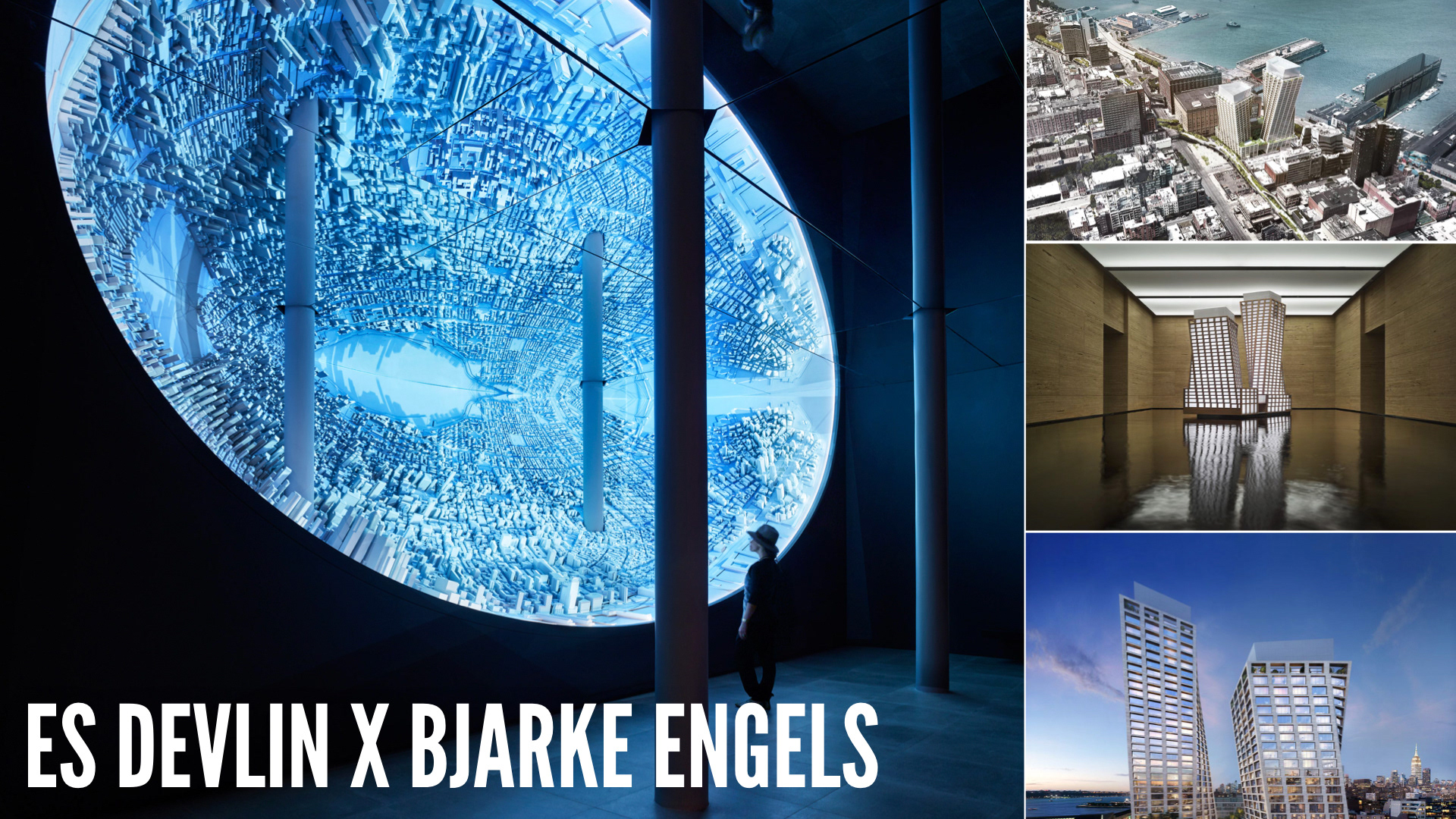 Es Devlin X Bjarke Ingels

(BIG). 2 visionaries of Storytelling Design and Architecture. The sales gallery for Ingel's new luxury condo project in Manhattan called

the XI

— or the Eleventh. Known for her stage set designs for performers like Beyoncé, Katy Perry and The Weeknd — Devlin came at it from an outside point of view — she wrote —

"How would you normally describe something that's not there?"

 The three typical tools used to communicate an unbuilt project — the context model, the building model, the glossy brochure — became a trio of abstracted installations to promote the pair of twisting towers of the development. Devlin wrote of 

The Egg:

"The development model sits front and centre, while the rest of the city curves away up the sides. A mirror above reflects the composition to form an egg shape — the city is at once recognizable and abstracted — the city as a shape shifting environment composed of infinite stories... 
Although it's an abstraction, I actually think it's more true to how you feel when you experience a city."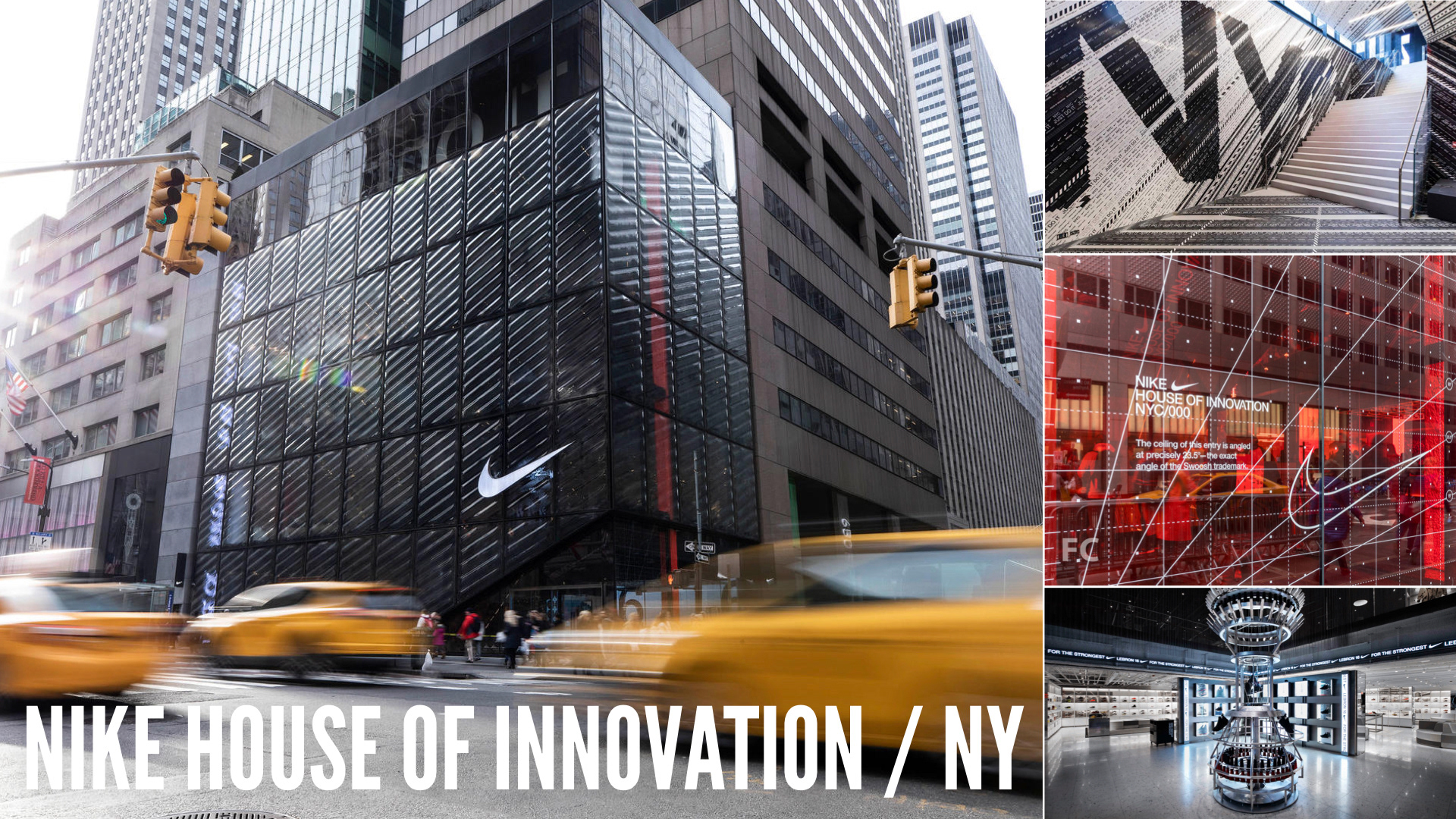 Start with

Nike

. End with Nike. Another master class. This time the Future of Retail. Their new flagship —

Nike House of Innovation

 opened in NY in November. It was just three or four years ago that the industry declared brick-and-mortar retail dead —

Heidi O'Neill, President of Nike Direct

wrote.

"A funny thing happened on the way to the death of retail. It turns out, when you actually talk to consumers, they still want to shop by touching and trying on. They still want to connect, to step into a space and feel something. We focused on what consumers were telling us and stayed true to our belief of serving them completely. It's a concept that began 25 years ago when we opened our first flagship store — Niketown — We believed we could reinvent retail by making it experiential, by elevating the power of our brand and by bringing storytelling to shopping in a way that other retailers hadn't done. A vision of living retail — a dynamic and active shopping experience in an environment that's as responsive as digital — lets us serve consumers in a premium and seamless way both individually and also storewide, as we can swap out assortment and furnishings to change the store's personality or purpose overnight."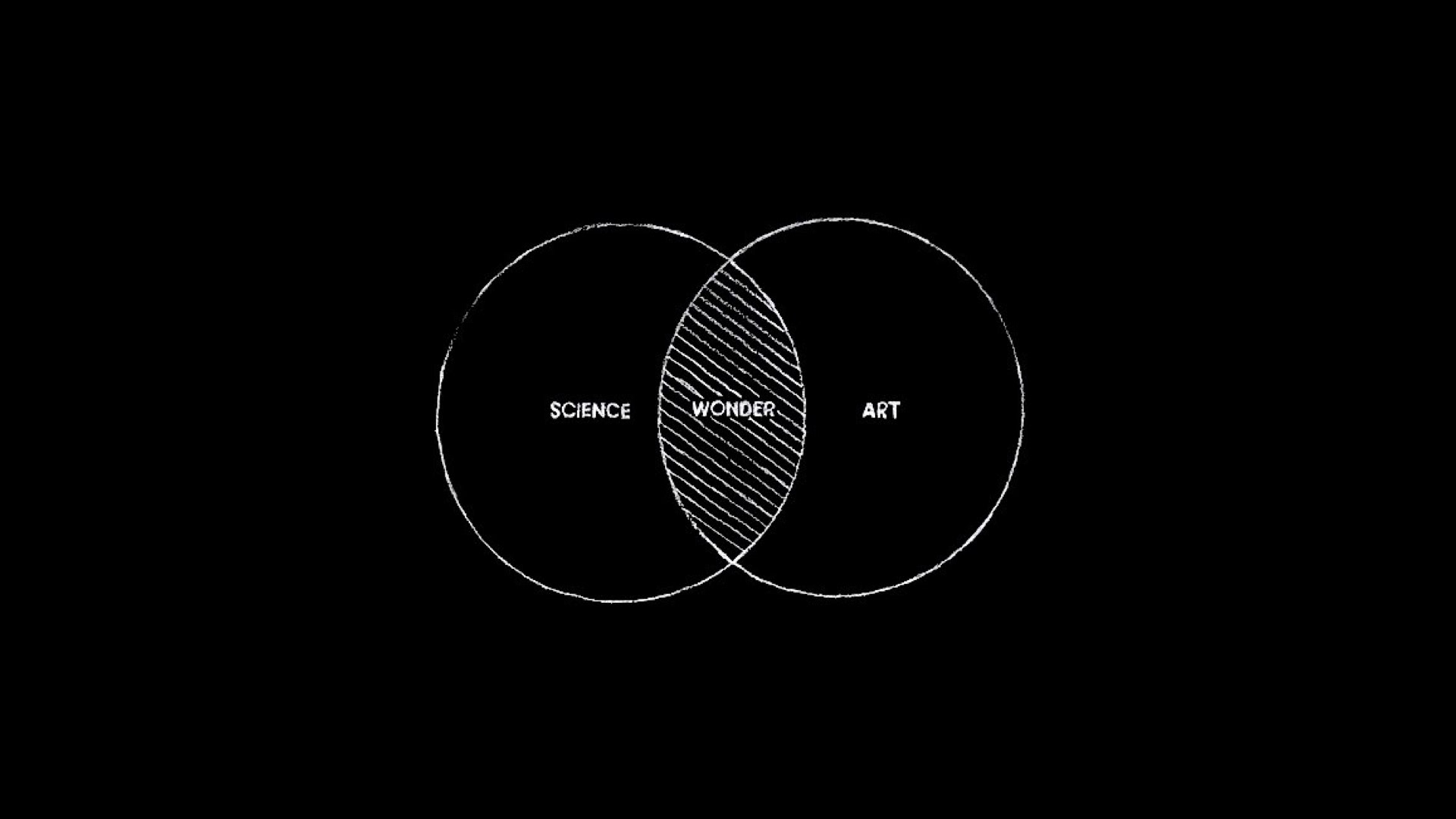 The generational change we're witnessing is undeniably at the crosshairs of Science and Art, revolutionizing creativity and design and demolishing limitations of expression. As I said before — this generational shift — this catalytic moment for creativity and craft — is remarkable because of what what we can create and what people are craving now more than ever. And when design captures the intangibles — time, attention, and emotion — what dreams may come.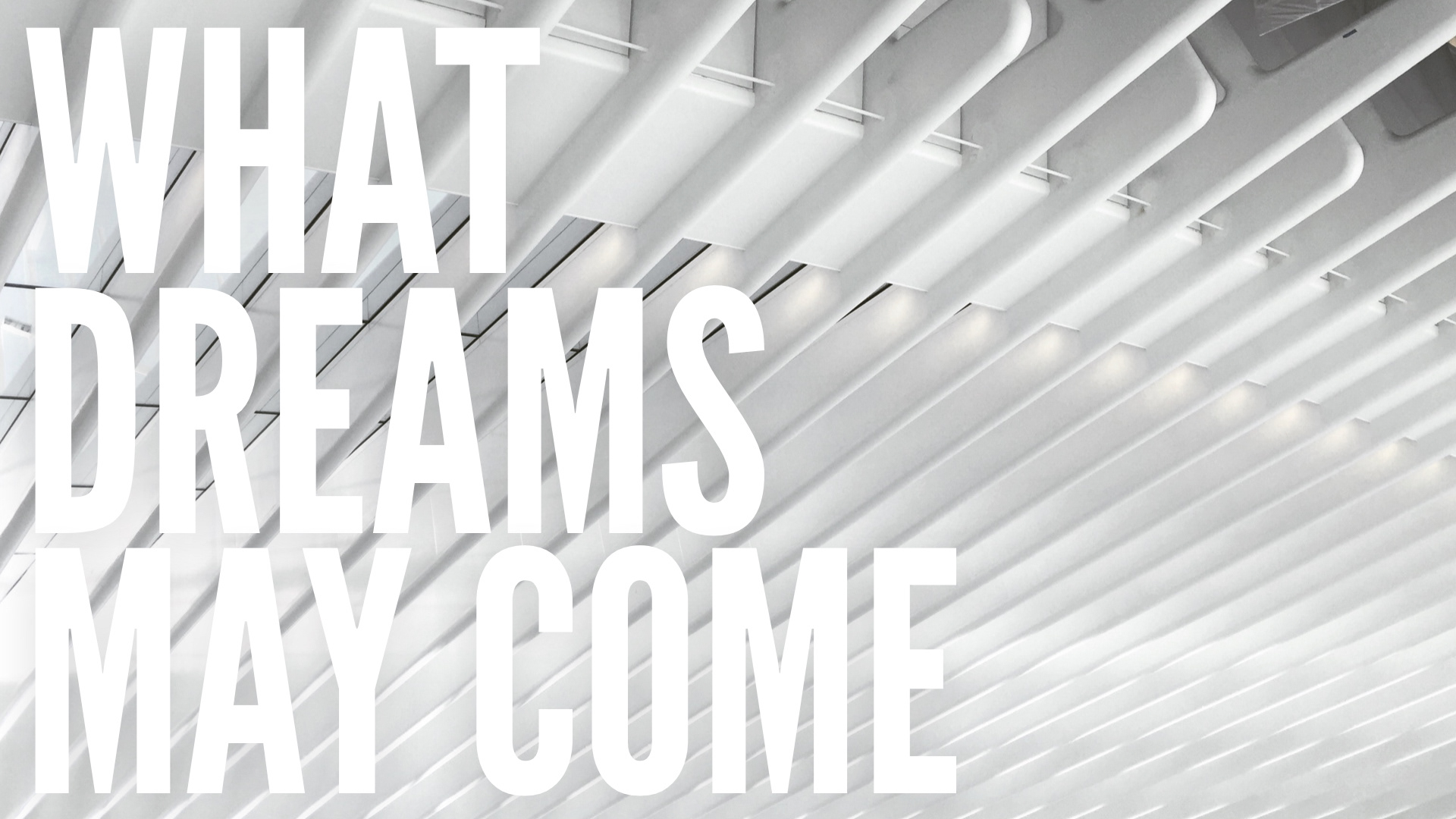 PART III - WHAT DREAMS MAY COME
This is the exciting part — a new golden age for design — alongside profound opportunities to make the world a better place. Creativity — Craft — Power of Imagination. Story — Design — Experience. Connect — Provoke — Inspire. I'm a firm believer the keys are in the Power of Design & Experience to re-ignite Human Connectivity.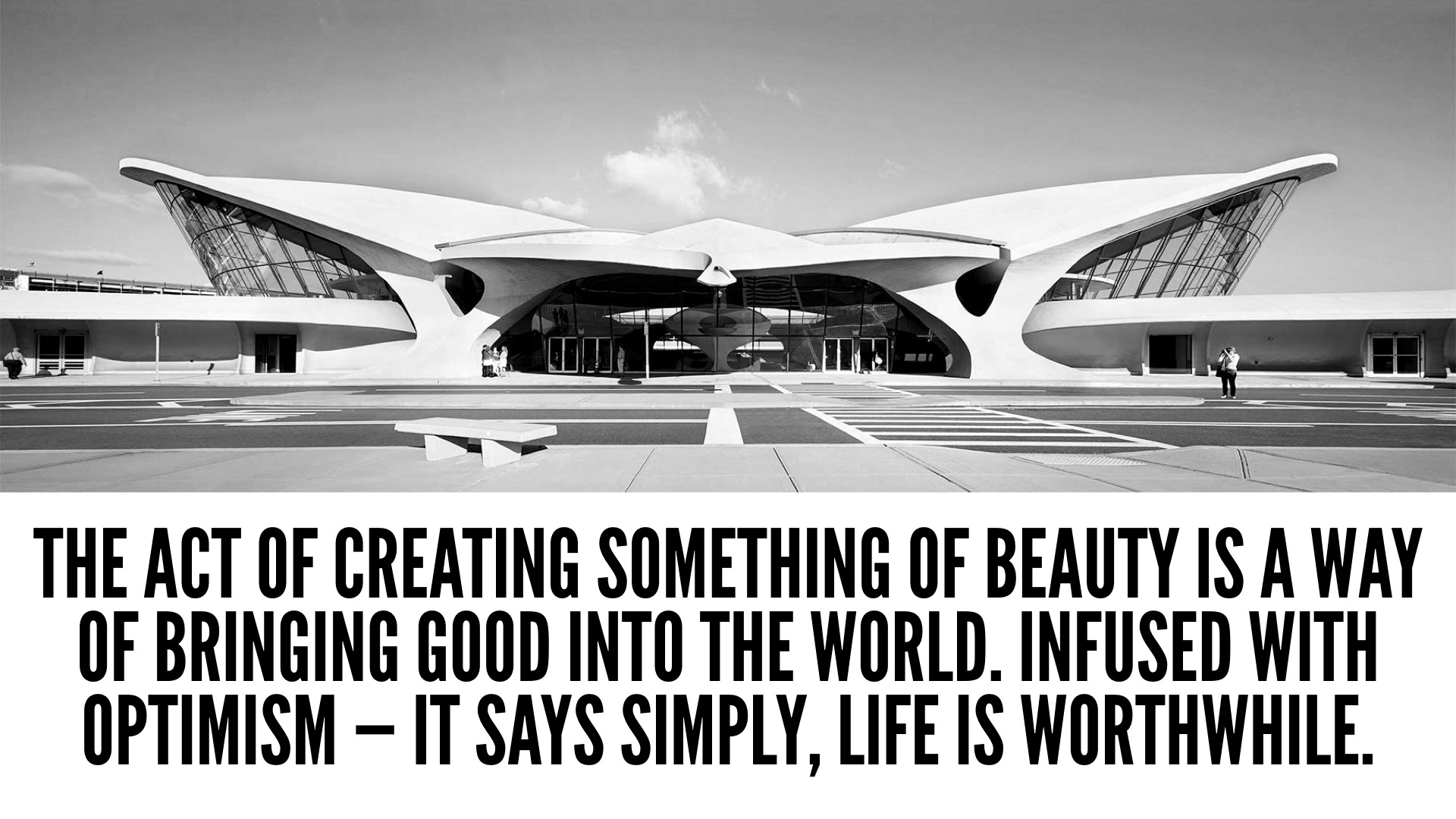 Alan Moore

— Business Consultant — nails it in his recent talk

The Art of the Beautiful Experience

:

"The language of beauty, especially in the world of business, has been lost — Data and efficiency rule all.  Beautiful experiences, products, services, business models, and cultures bring enduring integrity, consumer value, and purpose to a brand — These are values that are difficult to represent in accounting terms — Yet, they all have an important and increasing role to play. People don't just want experience, they profoundly need experience to be meaningful, which, in turn, makes life joyful. The act of creating something of beauty is a way of bringing good into the world. Infused with optimism, it says simply: life is worthwhile."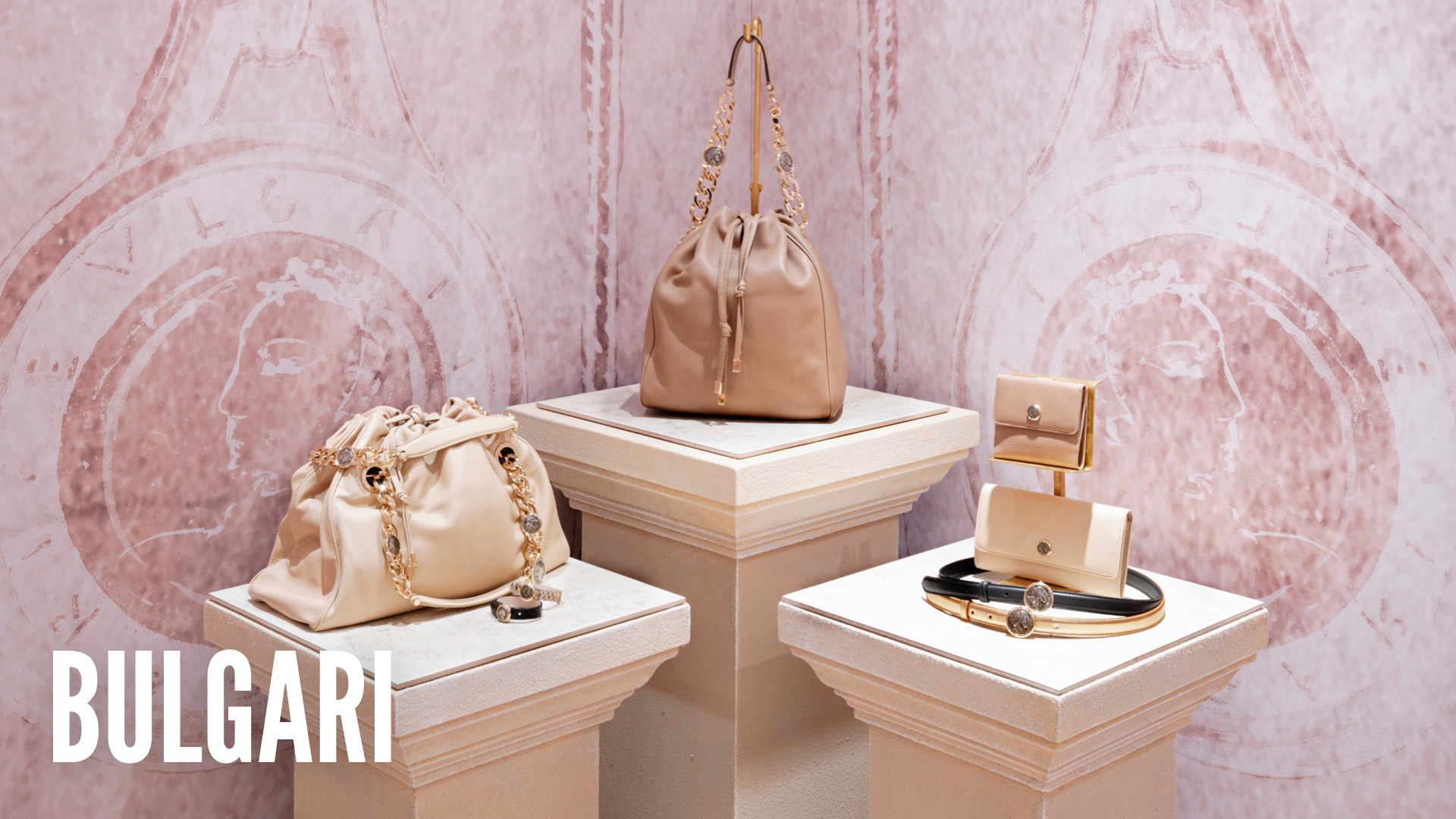 A number of years ago I was fortunate to work with

Bulgari

on installations in their 5th Avenue Manhattan Flagship. 
Beauty. Elegance. Grace. 
​​​​​​​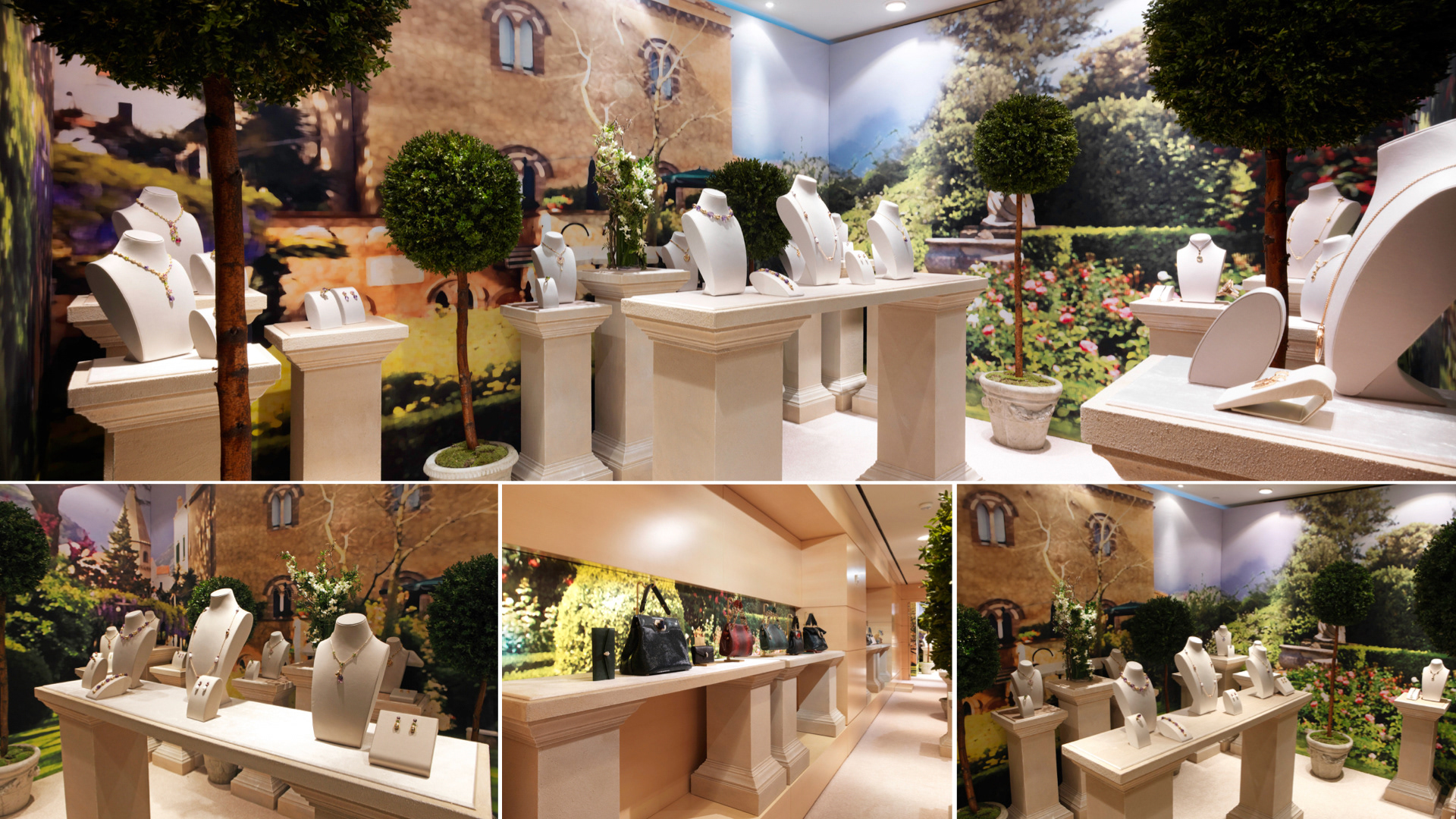 Previewing the Mediterranean Eden and Monete Collections of leather goods and jewelry, I transformed the 2nd floor interior environment into immersive Lake Como-inspired private gardens. Panoramic floor-to-ceiling murals of villa architecture, Italianate gardens and private courtyards lined the second story hall, interior windows and a small conference room as seamless manifestations of the brand campaign within the store architecture. 

Architectural Digest Magazine

proclaimed the installations as

"elegant and magical transformations of a world renowned luxury store environment - the perfect lyrical space to present the new collections for Bulgari." 

The Art of the Beautiful Experience.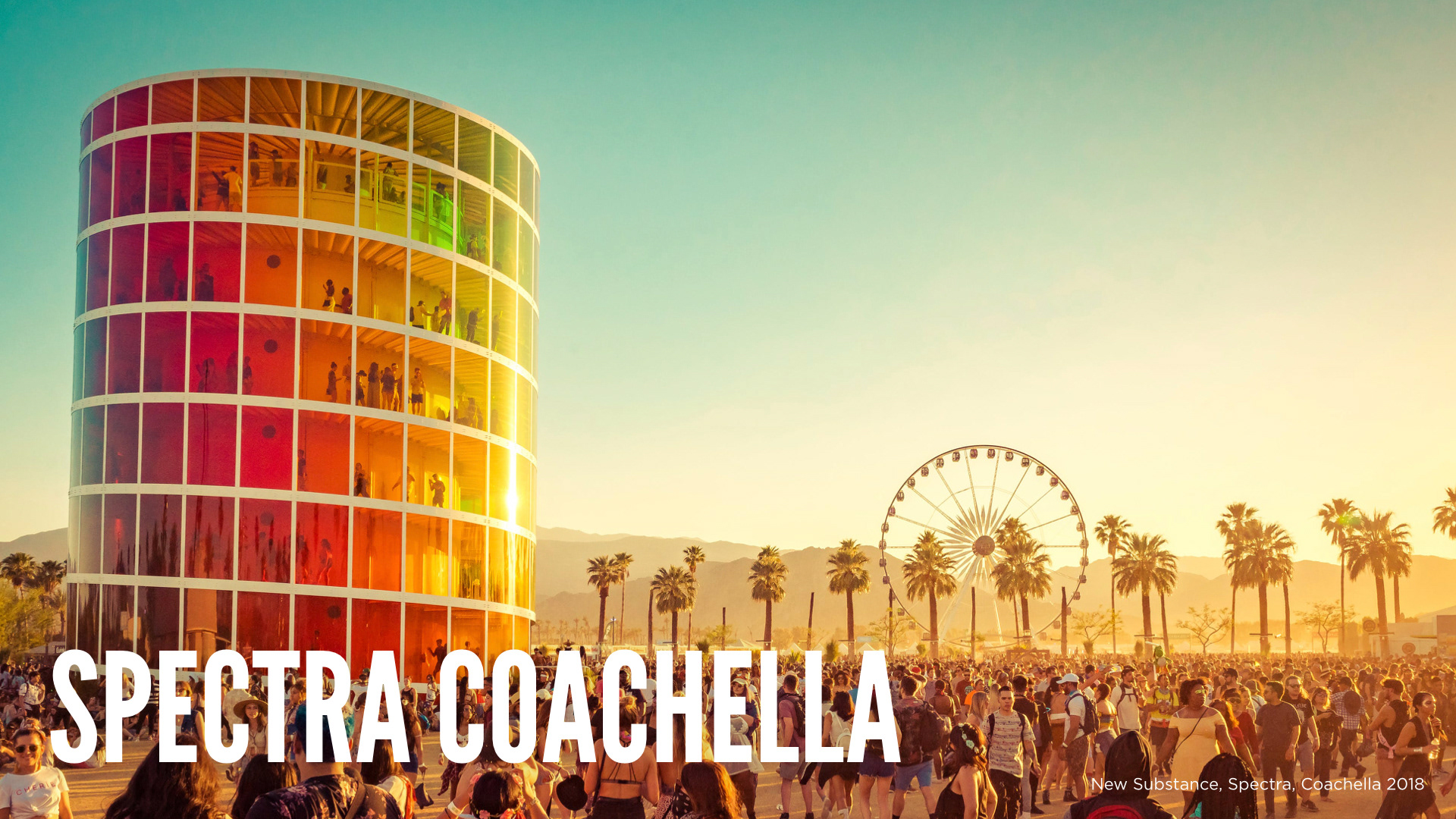 Technology or not — when we succeed, tapping in to live raw emotion, Human Connectivity overshadows Digital Connectivity. UK Agency

NewSubstance

designed

SPECTRA for Coachella 2018

— a stunning seven-story spiral pavilion for one of the world's most iconic music & arts festivals. A beacon by day and night located at the heart of the polo grounds drawing people together for an enduring shared live experience. They wrote,

"SPECTRA is an ambitious spiral tower wrapped in a dazzling translucent skin that reflects the lively spirit of the festival and celebrates the relationship between the light and the landscape. Ascending or descending people were saturated in color offering a new outlook on the world around them challenging them to re-interpret their environment through the medium of color — and new ways of seeing and experiencing the festival."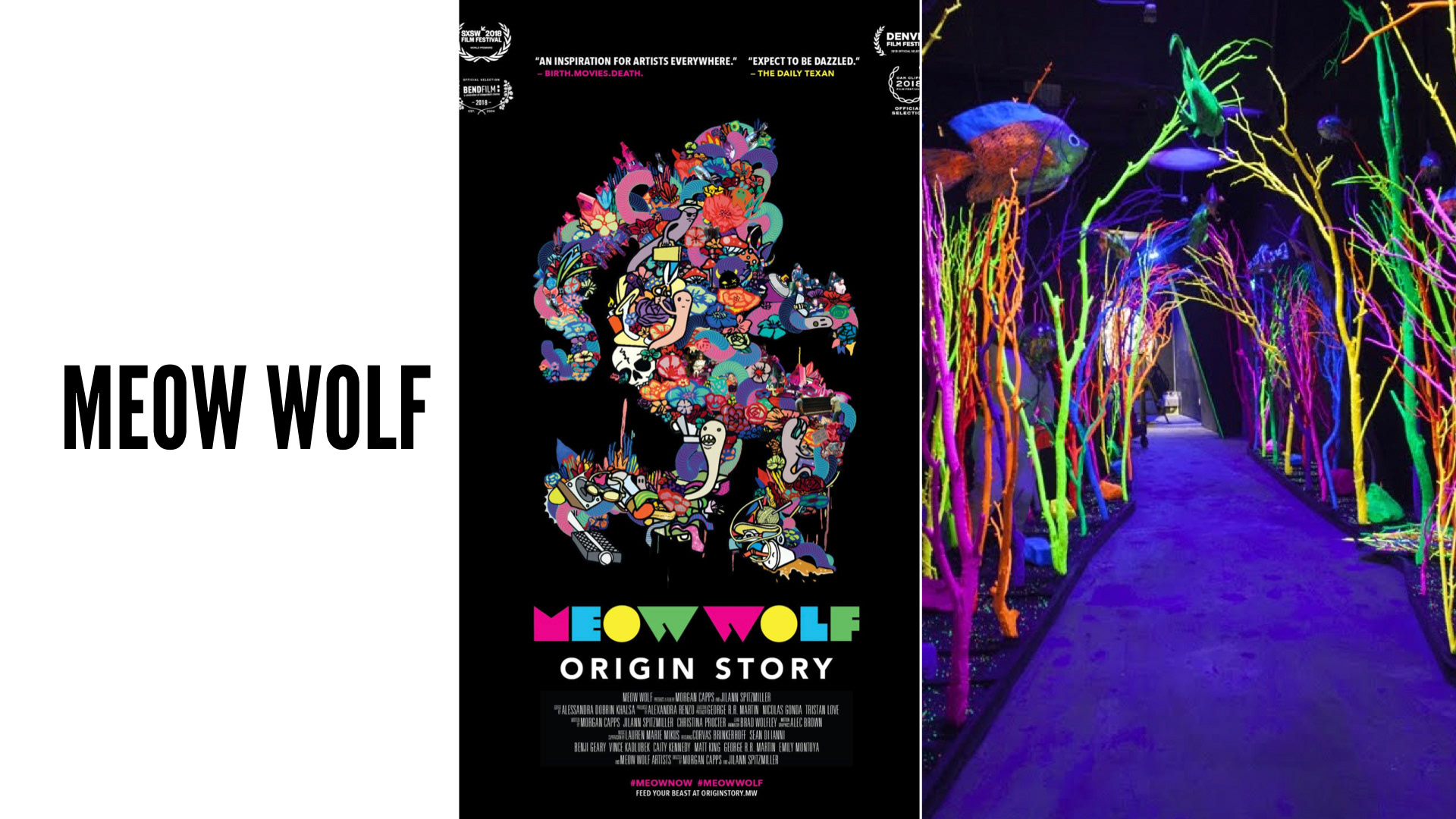 Inside an old bowling alley in Santa Fe,

Meow Wolf

 first launched in March 2016 with support from Game of Thrones creator,

George R.R. Martin

. Immersive - interactive environments - experiences that transport audiences of all ages into fantastic realms of story and exploration — art installations, video and music production, and extended reality content.
WHY: 

Meow Wolf champions otherness, weirdness, challenging norms, radical inclusion, and the power of creativity to change the world.

HOW:

Meow Wolf firmly believes that accomplished artists must be compensated on an equal level with other skilled, in-demand professionals, and that successful businesses must give back to — and participate energetically in — their communities.  We provide financial assistance, expertise, and other forms of active support, and we are excited to support innovative, community-focused art and social projects. Meow Wolf comes out of a dumpster-diving, DIY past, and we want to help emerging artists and art communities around the world.
The Power of Design making the world a better place.
Common thread — WE — are greatest resource in making the world a better place and through design we bring ideas into reality. The TED Prize in 2013 was given to the idea of the City, globally. For

TEDCity2.0 2013

at TimesCenter, New York City I created  a visual allegory of the "most valuable resource" in all cities around the globe - people.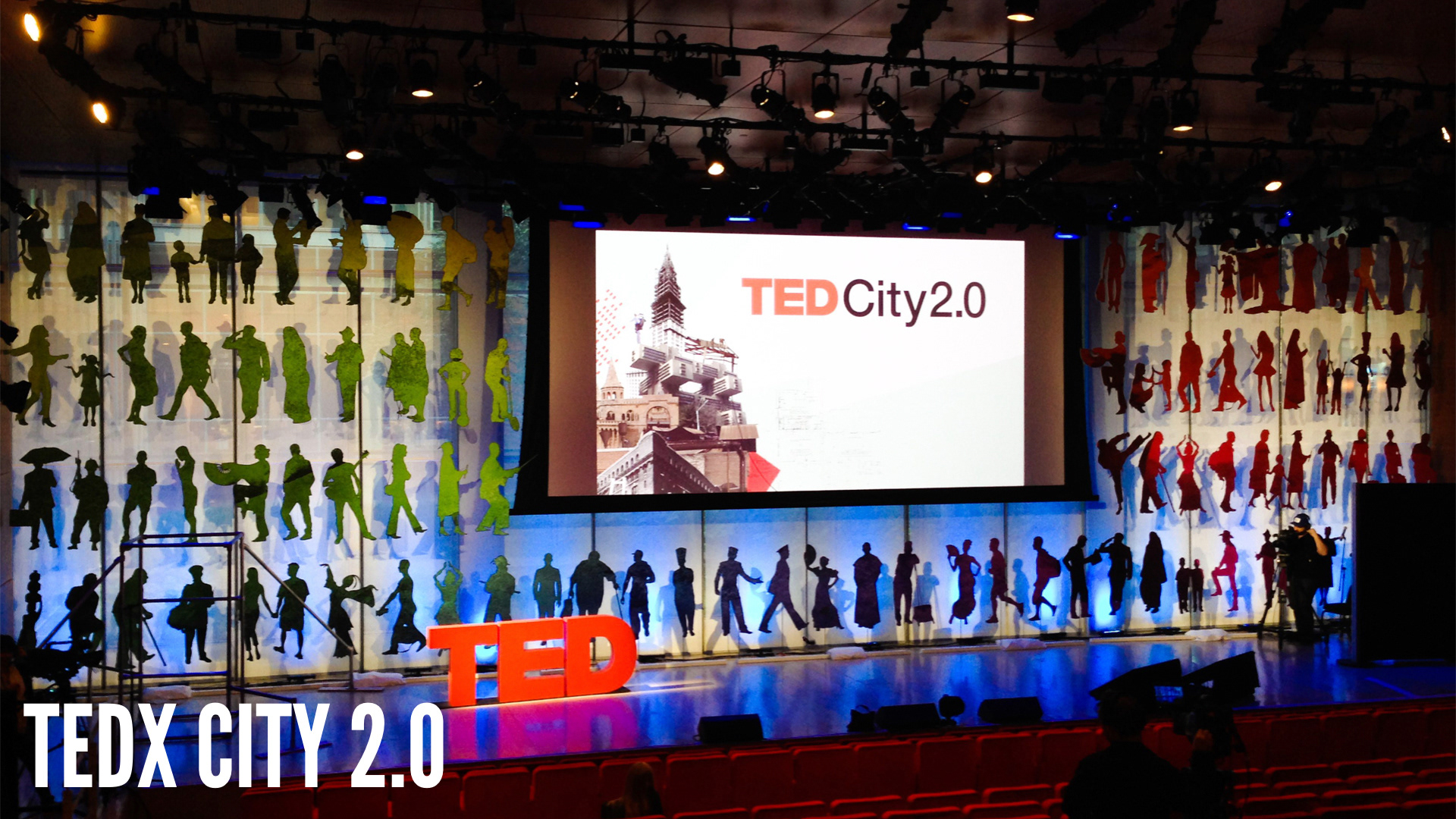 The event kicked off a series of 100+ concurrent TEDCity2.0 events around the world celebrating the 2013 TED Prize winner - the "city" itself - to open a global dialogue about the cities of our future. TEDCity2.0 surfaced stories of urban ingenuity and interdependence from around the globe, featuring a dynamic program of over 20 speakers who envisioned the cities of our future with big ideas about collaborative action and sustainable solutions.
One last note —

Es Devlin's design for the UK Pavilion Expo 2020

.  An interactive monolith celebrating the power of humanity and the future —

The Poem Pavilion

. It's described as a

"breathtaking illuminated message to space to which each of the expo's anticipated 25 million visitors will be invited to contribute." 

​​​​​​​Inspired by one of

Stephen Hawking

's final project -

Breakthrough Message

- a global competition worldwide inviting people to consider what message we would communicate to express ourselves as a planet, should we one day encounter other advanced civilizations in space. Devlin posed,

"What if the UK Pavilion at Expo 2020 becomes a place where visitors from all over the world take part in a collective global project - showcasing British expertise in AI technologies and poetry while transcending national identities?"
Bring people together. Unite Inspire and empower communities. Make the world a better place. The power of design.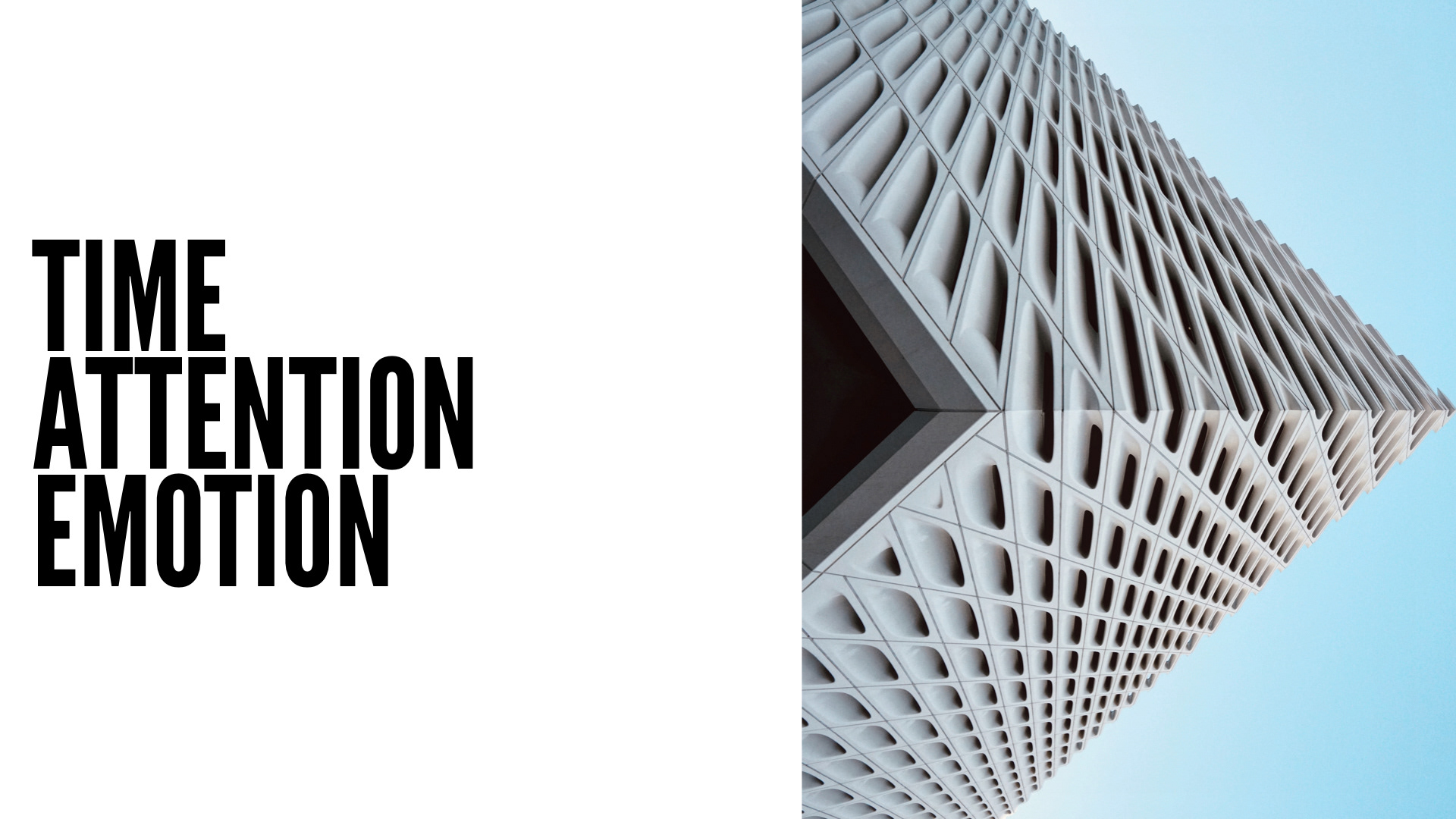 Bottom line. When design captures the intangibles - time, attention, emotion - it can re-ignite inside what makes us human. 
2019 is a reboot for me. The Story of Space remains my rocket fuel. The resonance of language, allegory in form, authenticity of material, the built environment, the spaces in between. Culture to Commerce, the power of design to make the world a better place. My WHY is clear to me — the HOW and WHAT-IF I'm not entirely sure yet. But that's incredibly exciting now.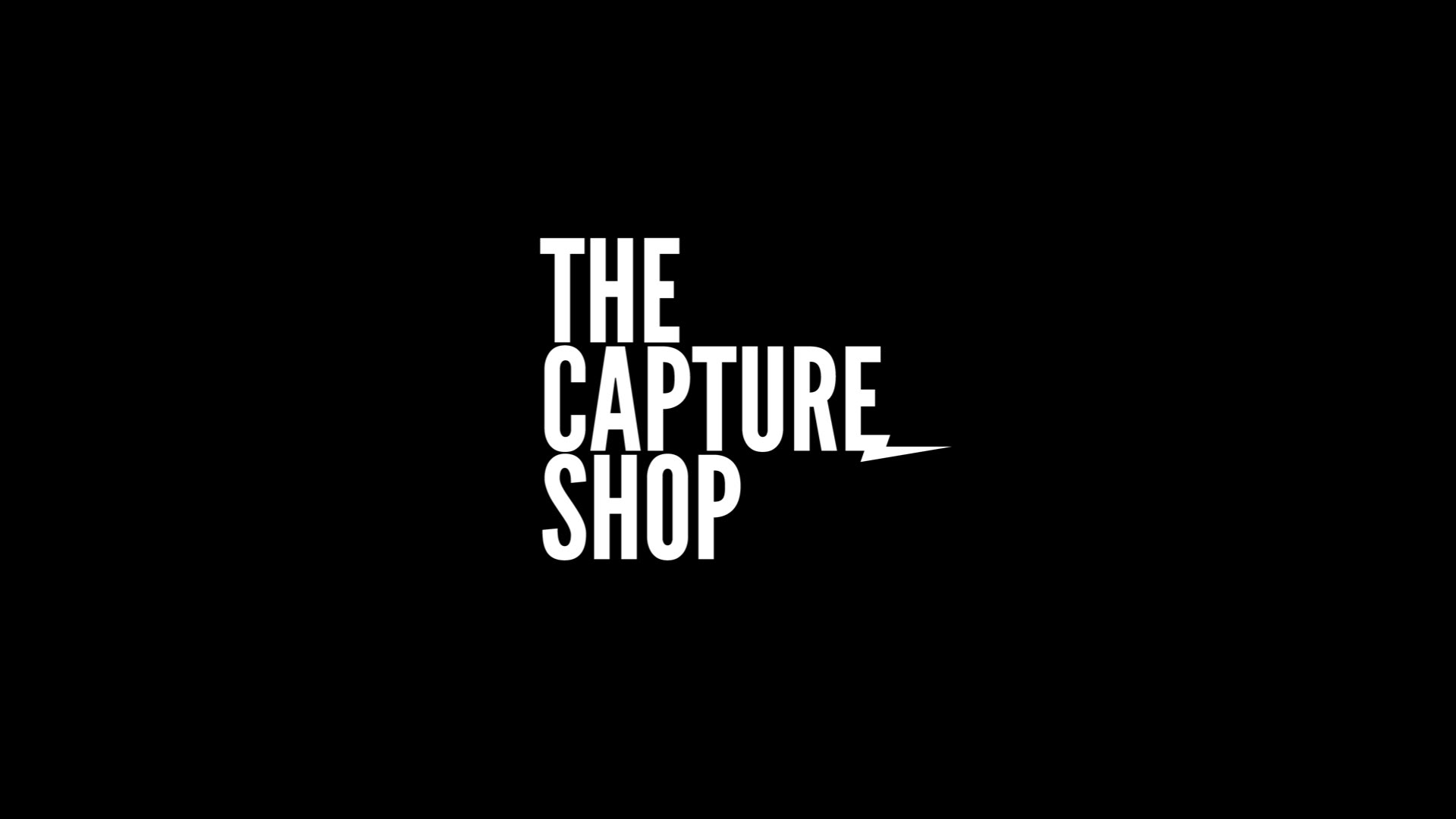 I'm launching a new venture.

The Capture Shop.

Stories and spaces that endure. Storyteller, Designer, Place-maker. Creativity Craft and the Power of Imagination. This is how I hope to infuse meaning and value in the stories and spaces I create  — How I aspire to positively impact peoples' lives and do my part in making the world a better place. 
In recent years I've been photographing architecture and the stories I see. Here are a few.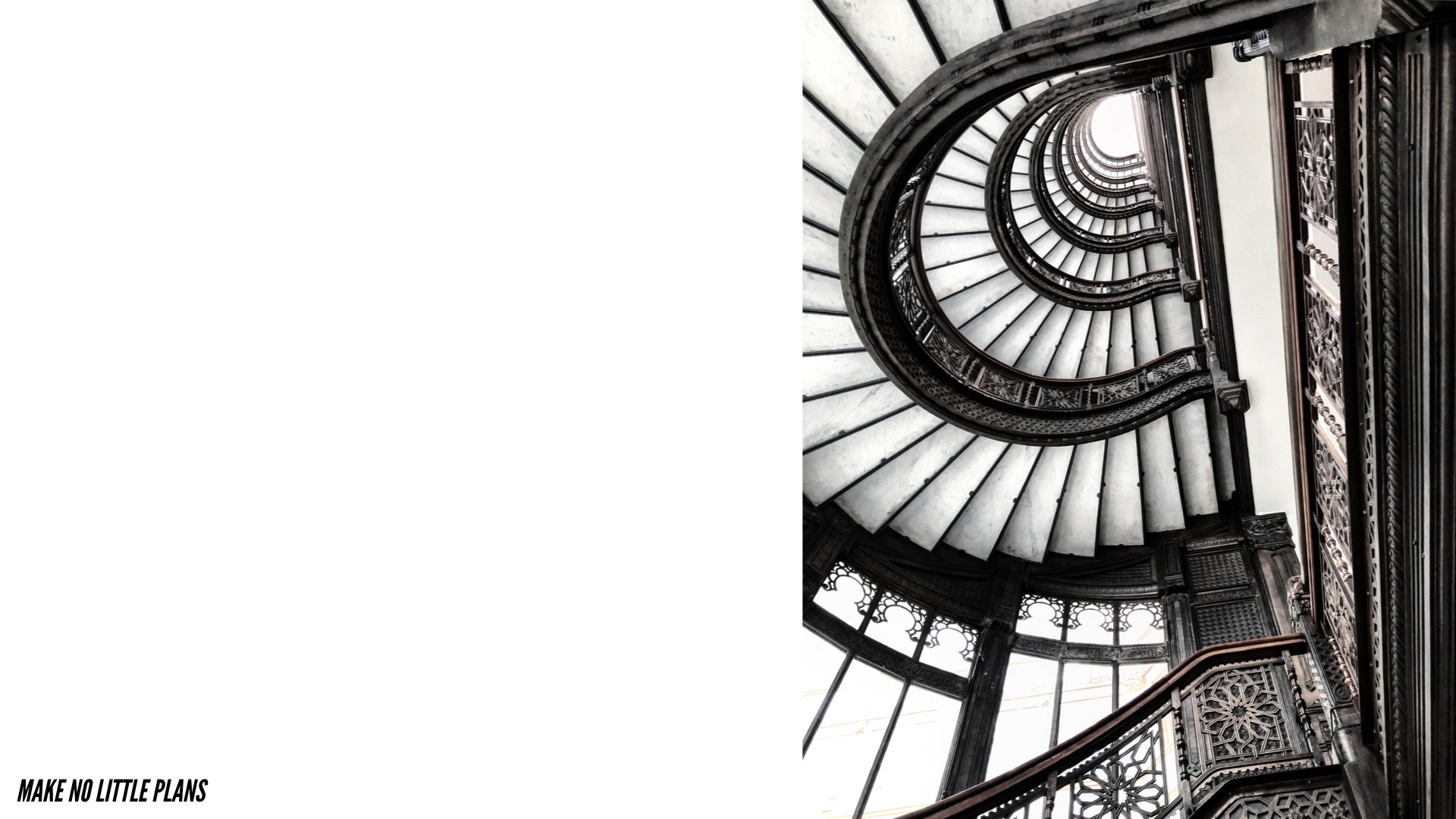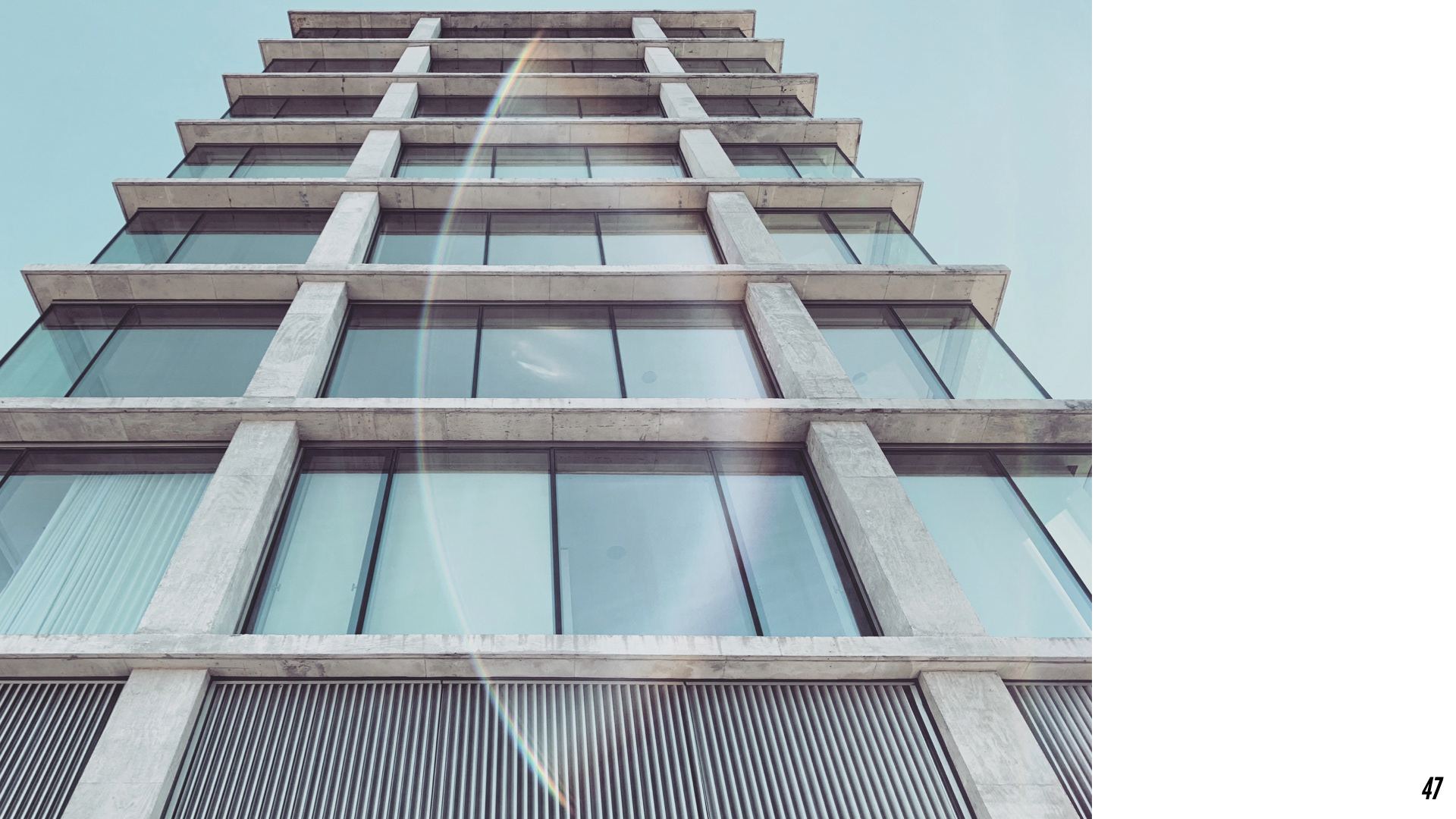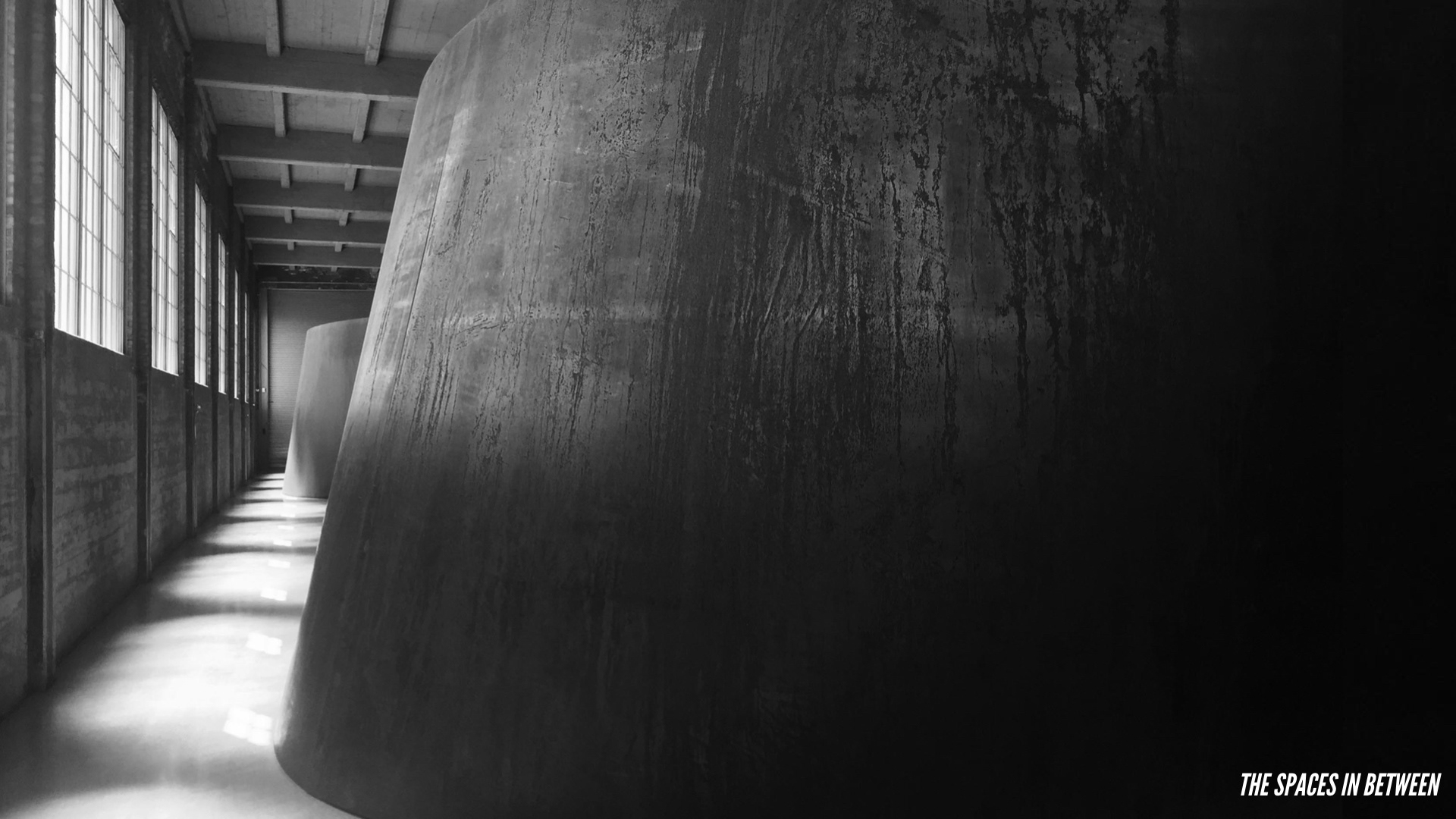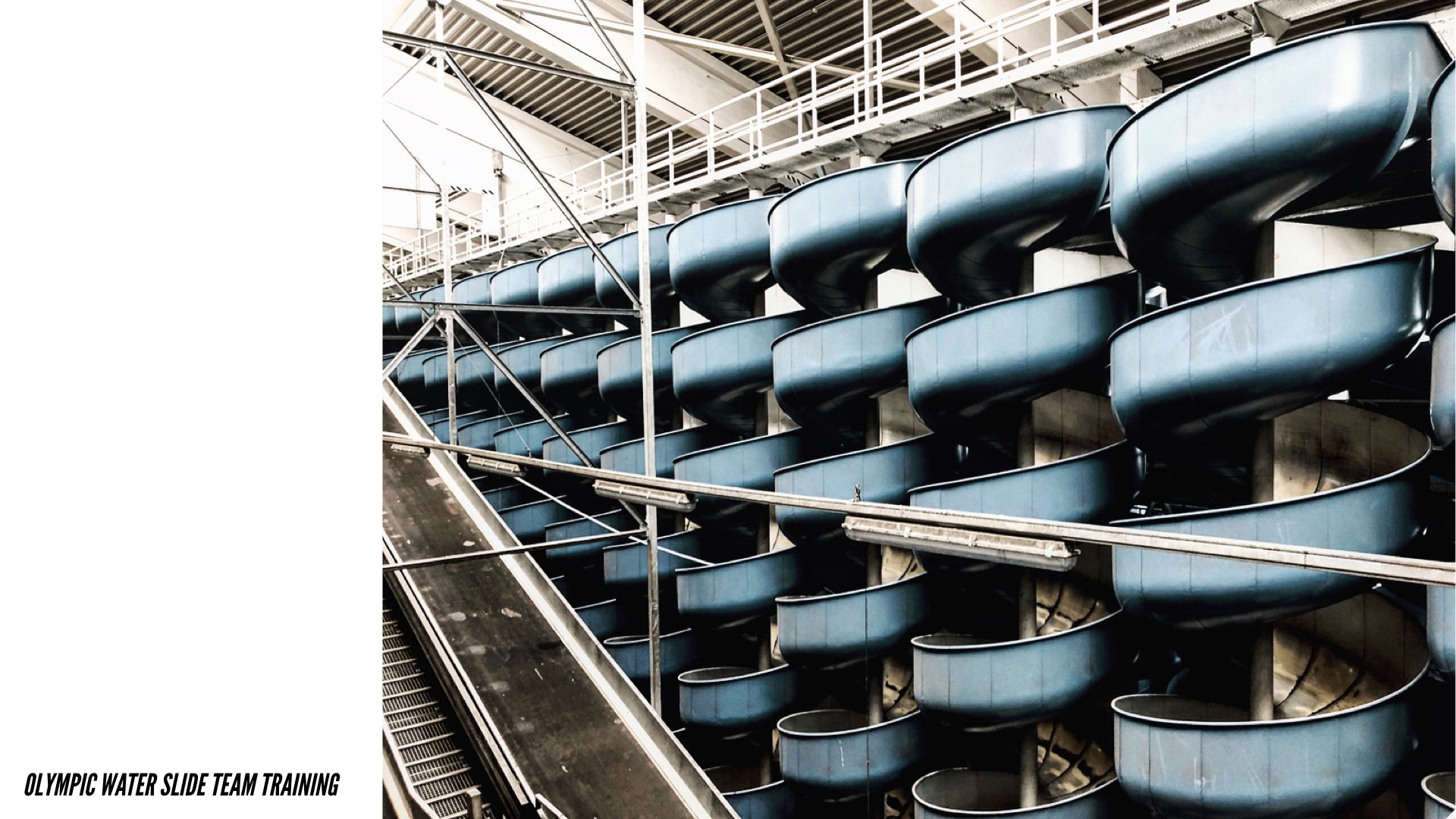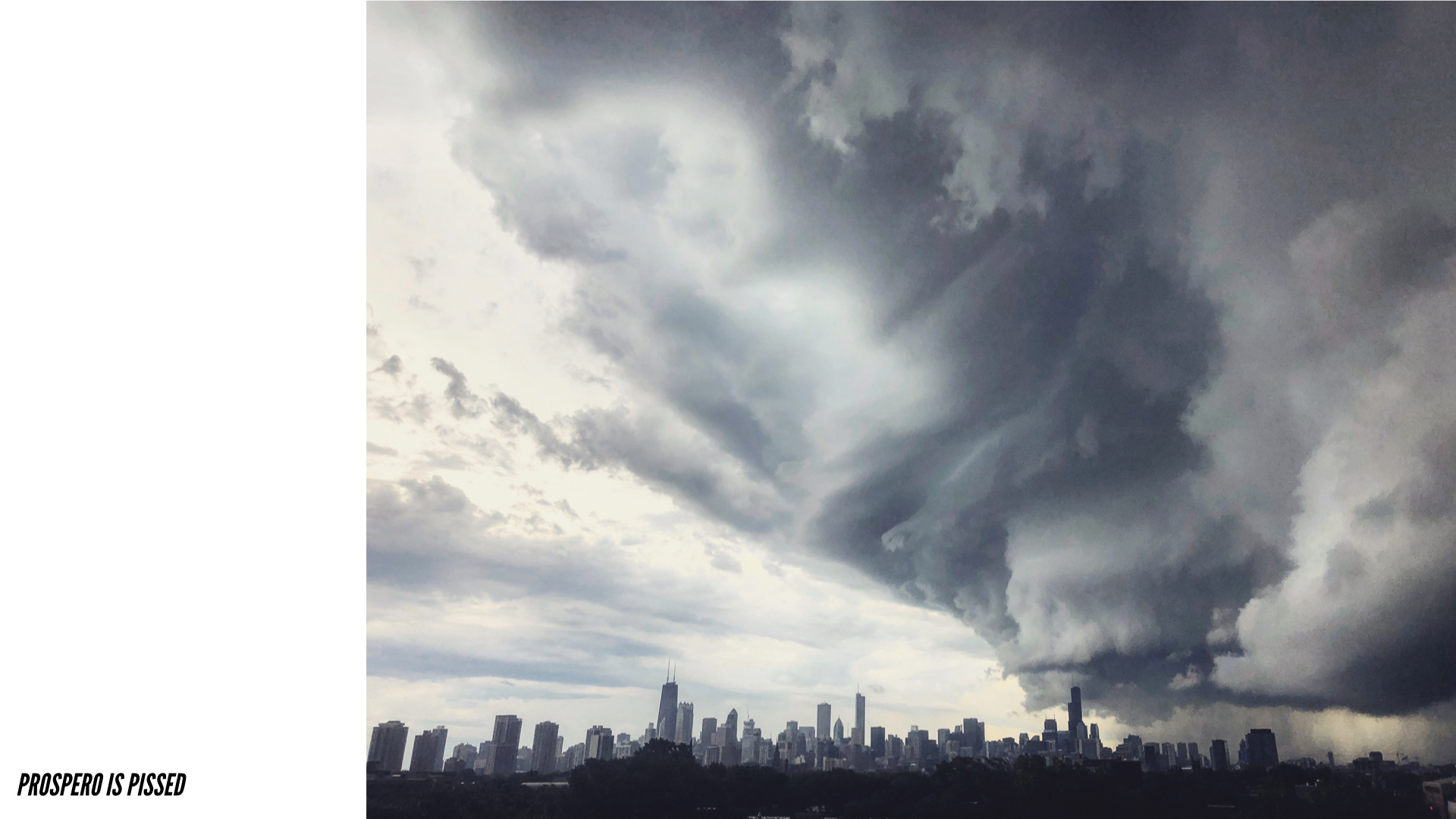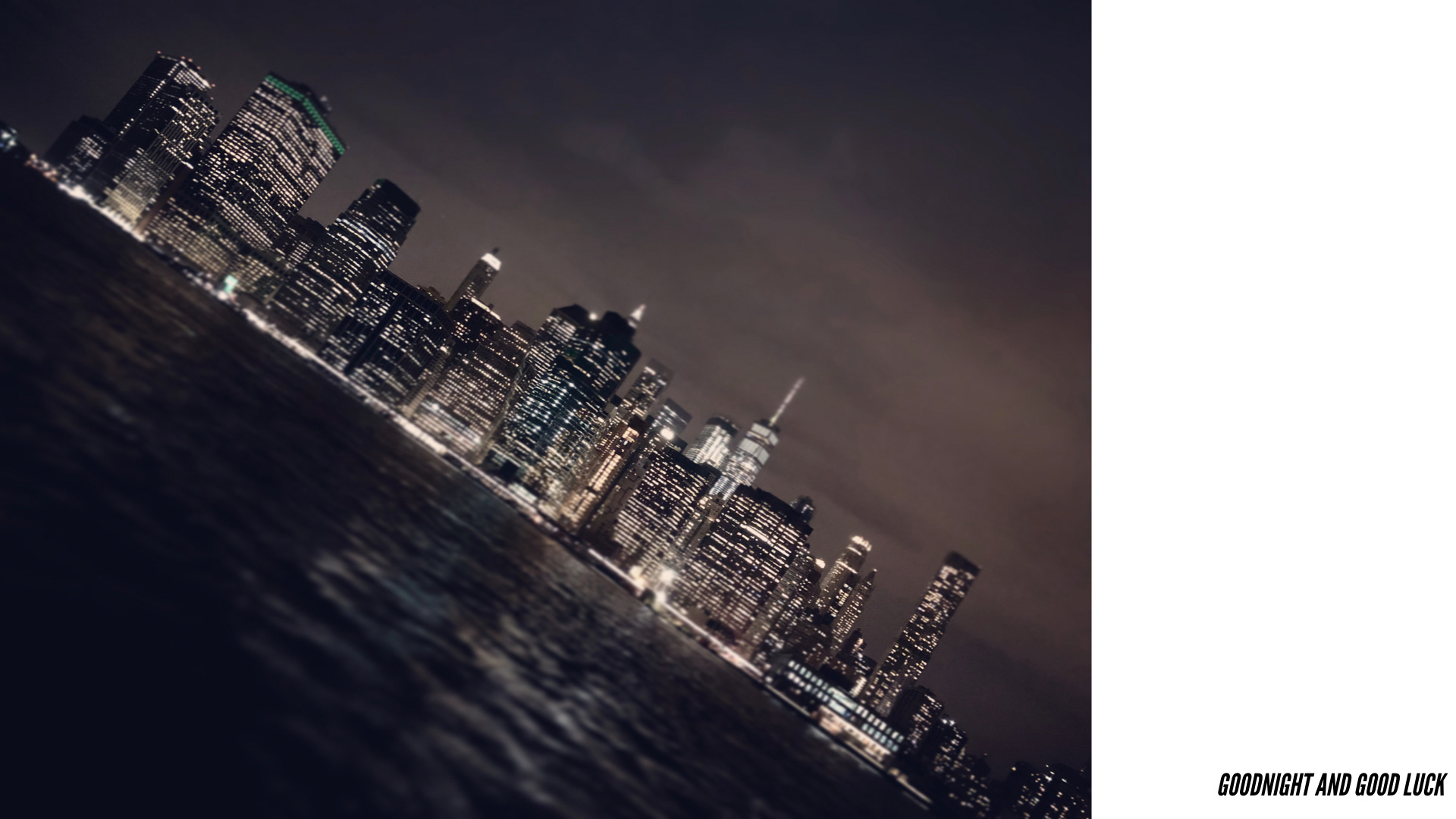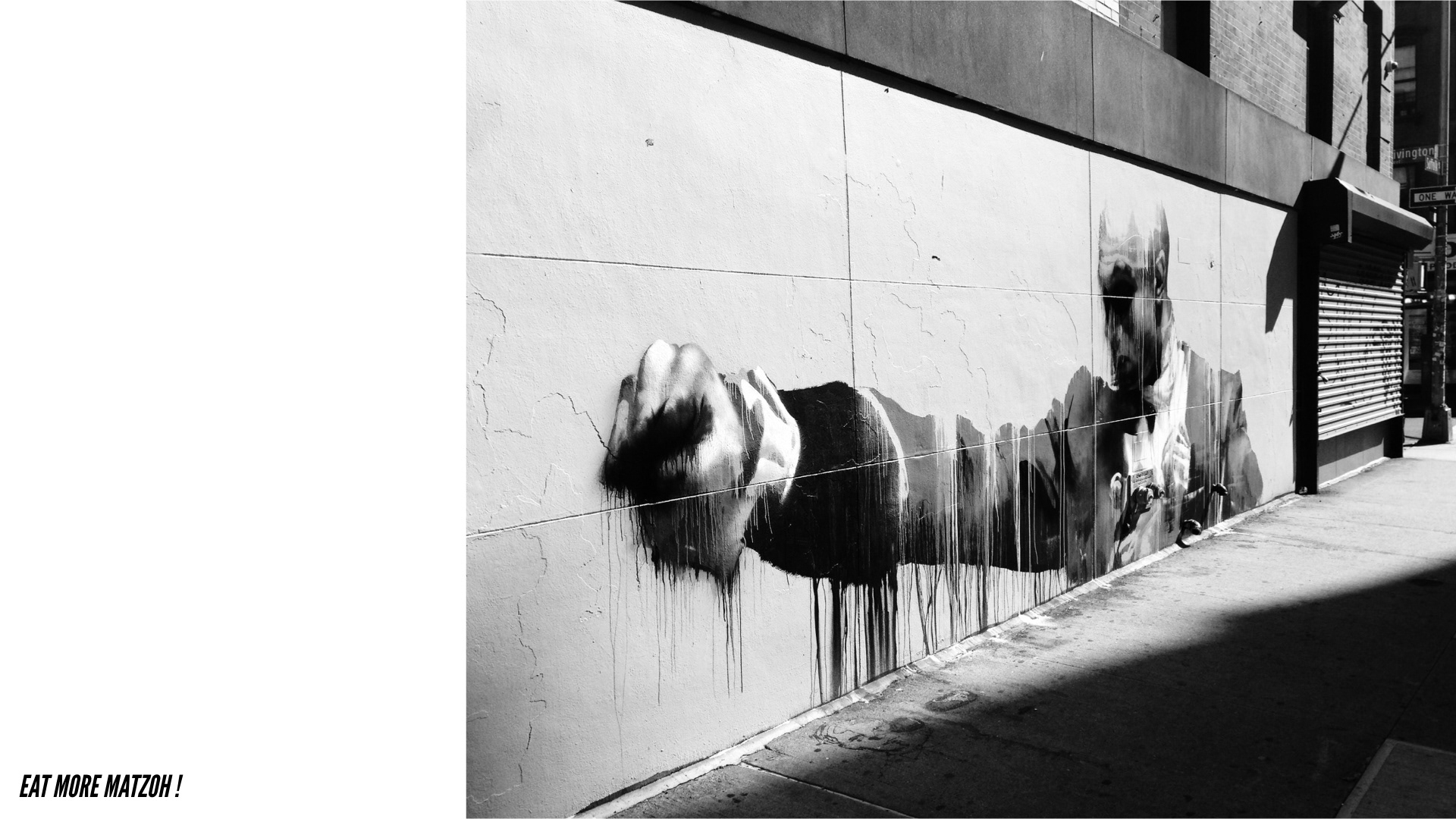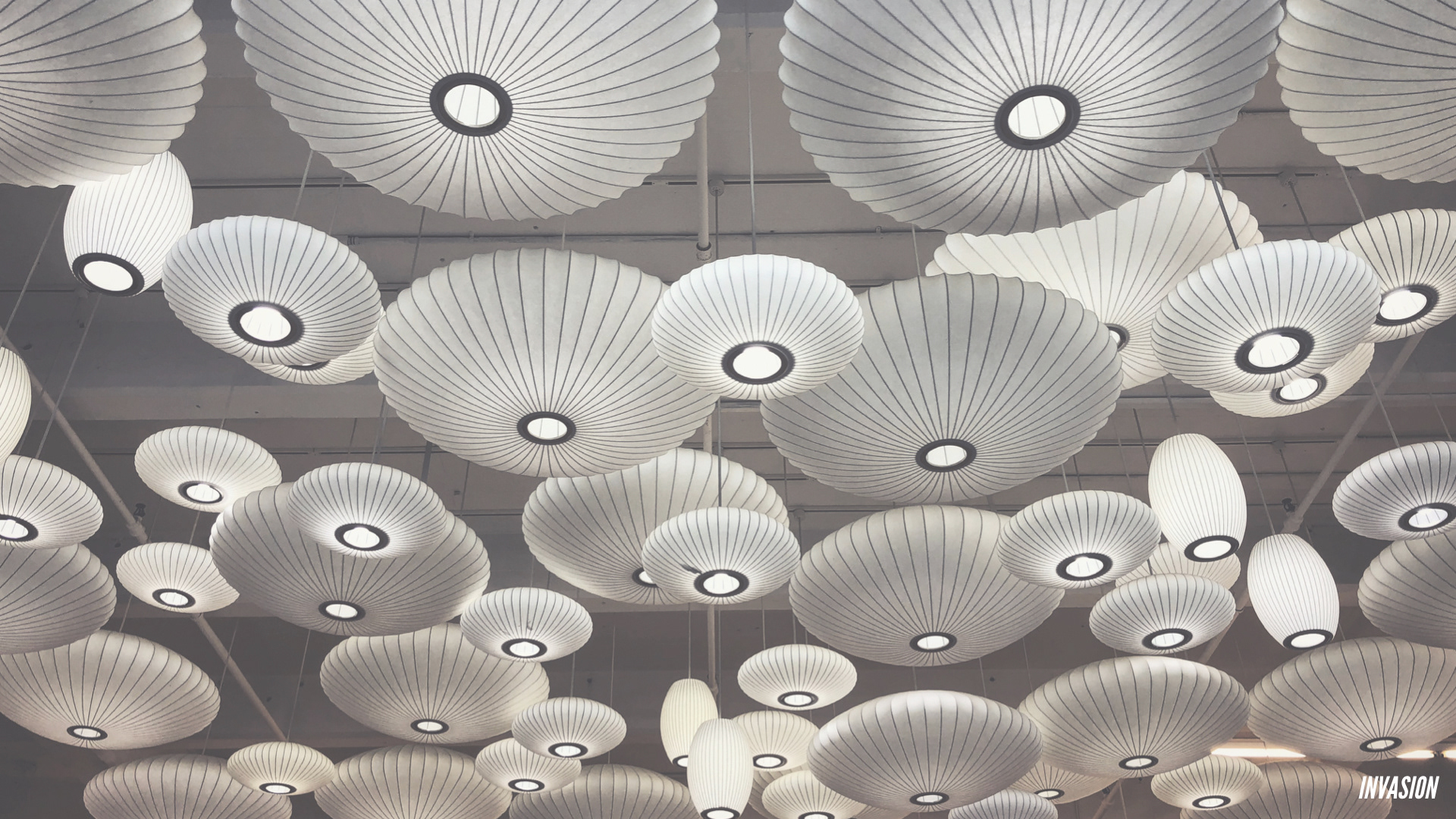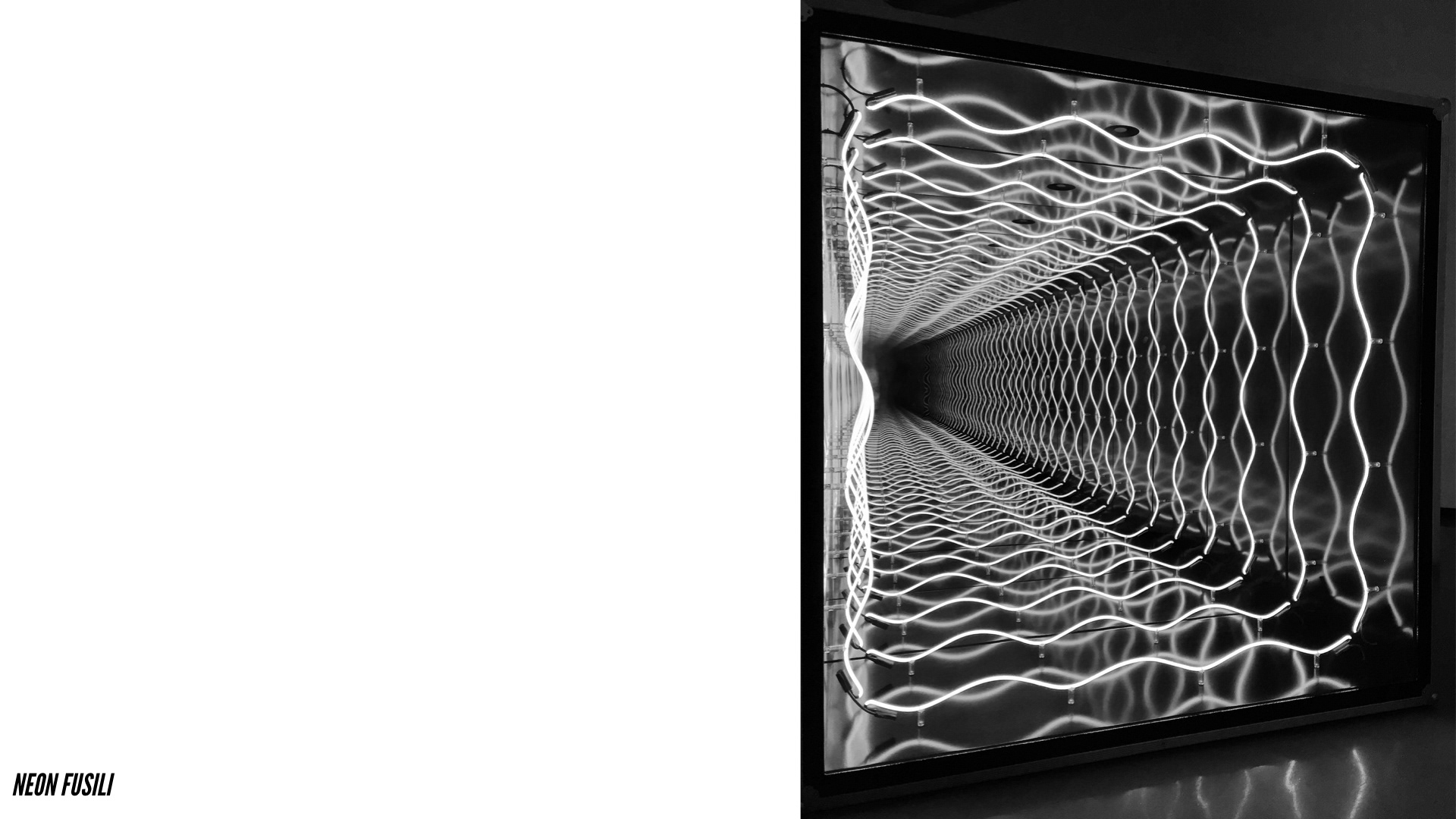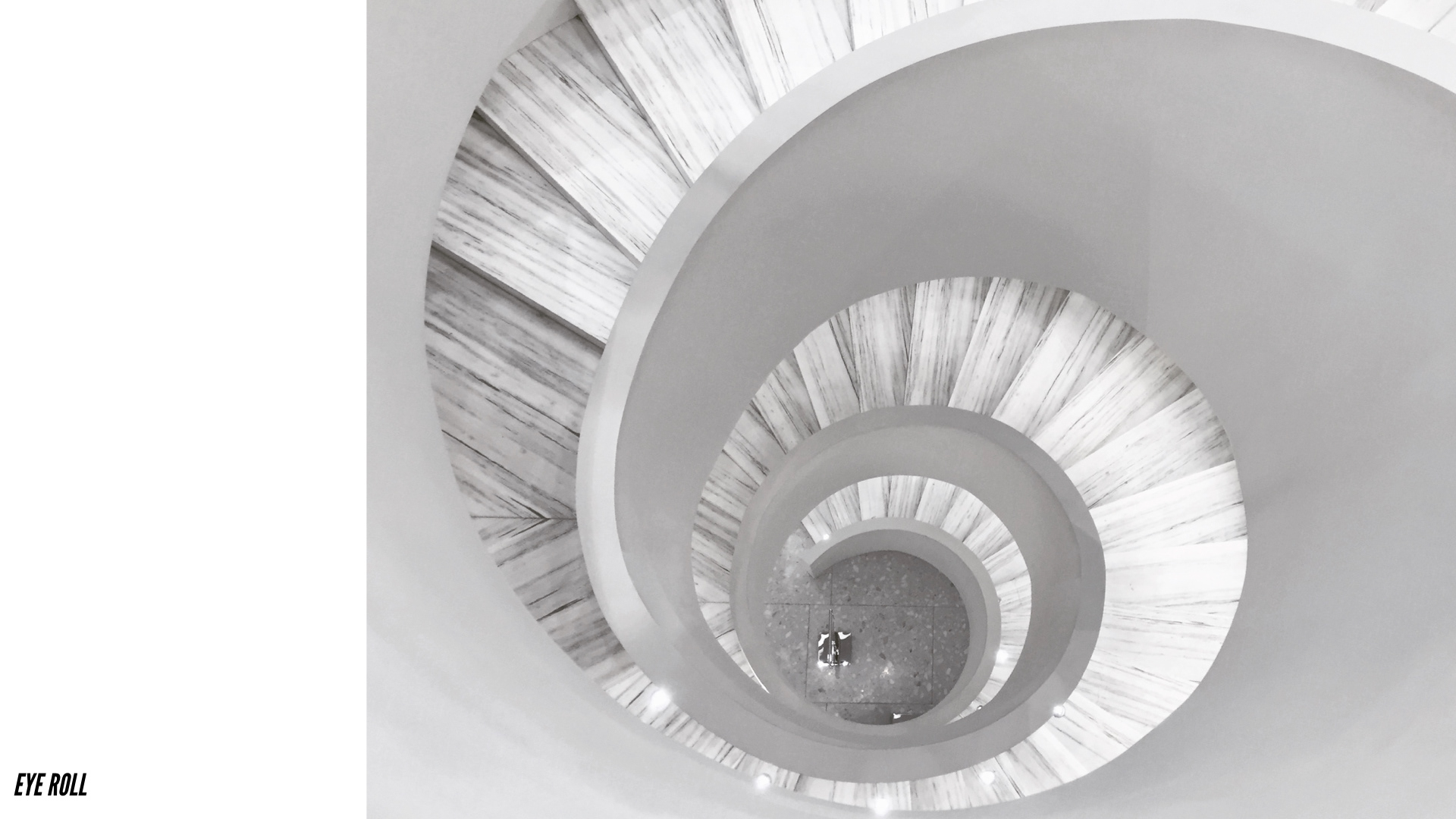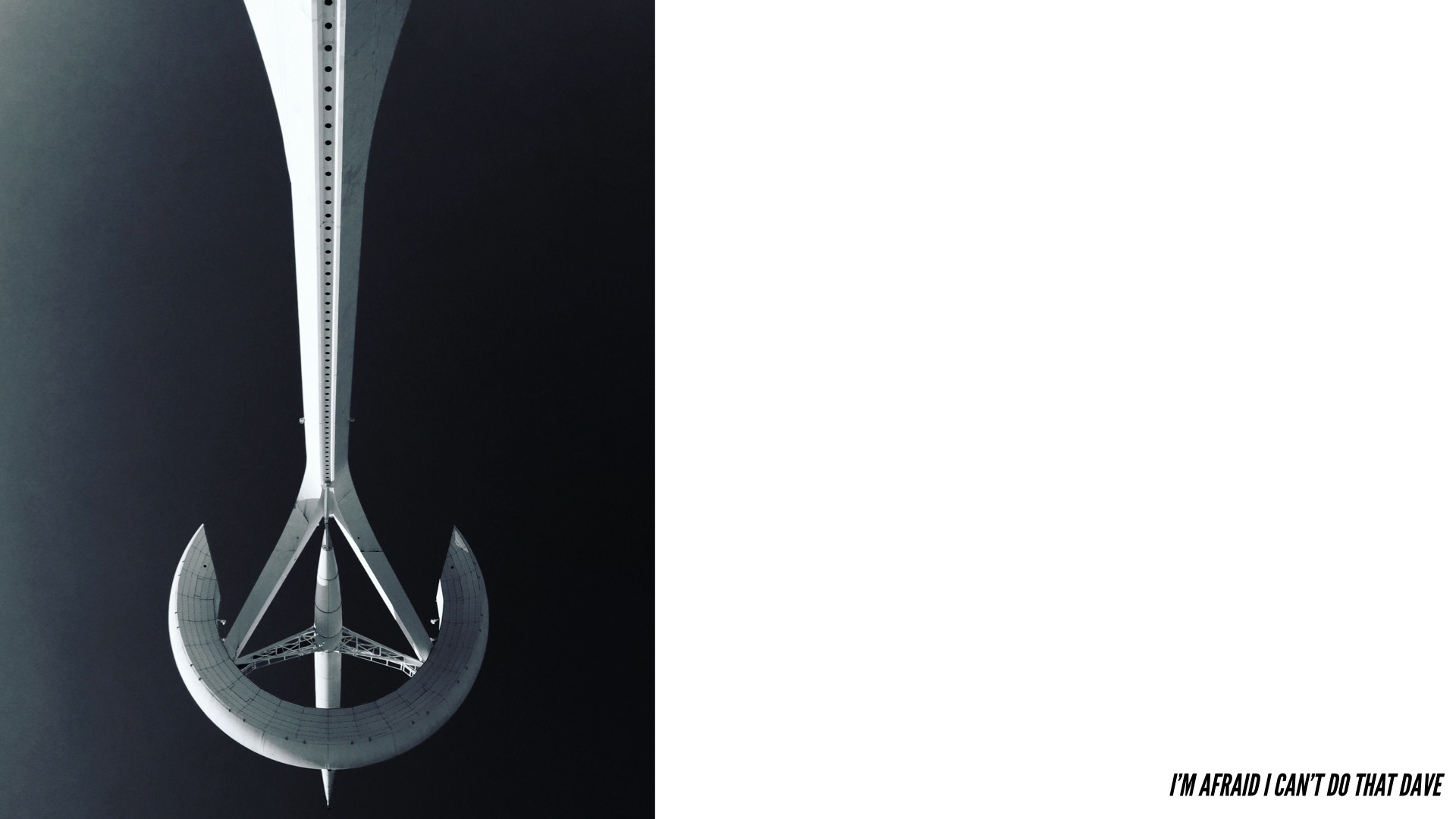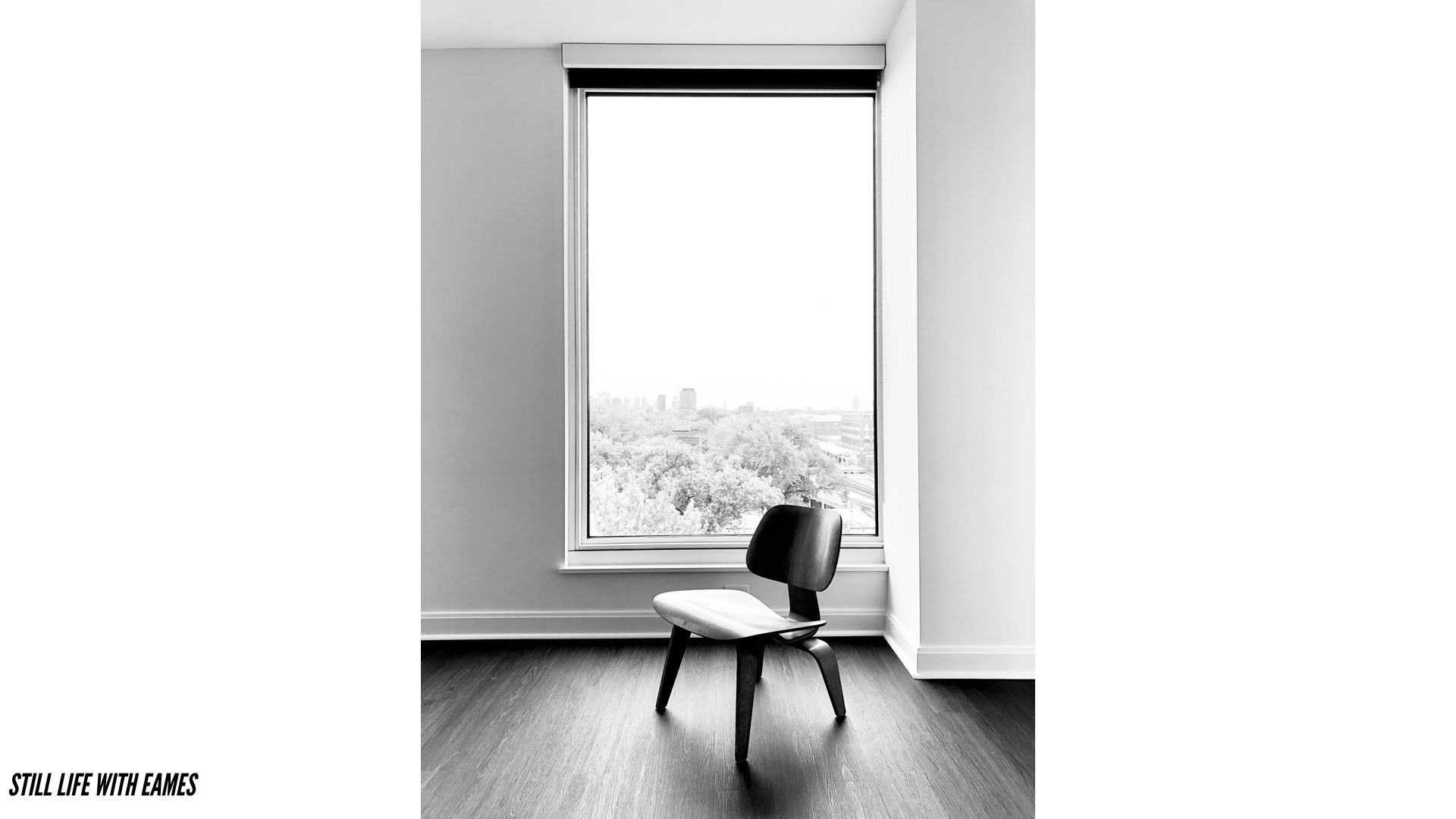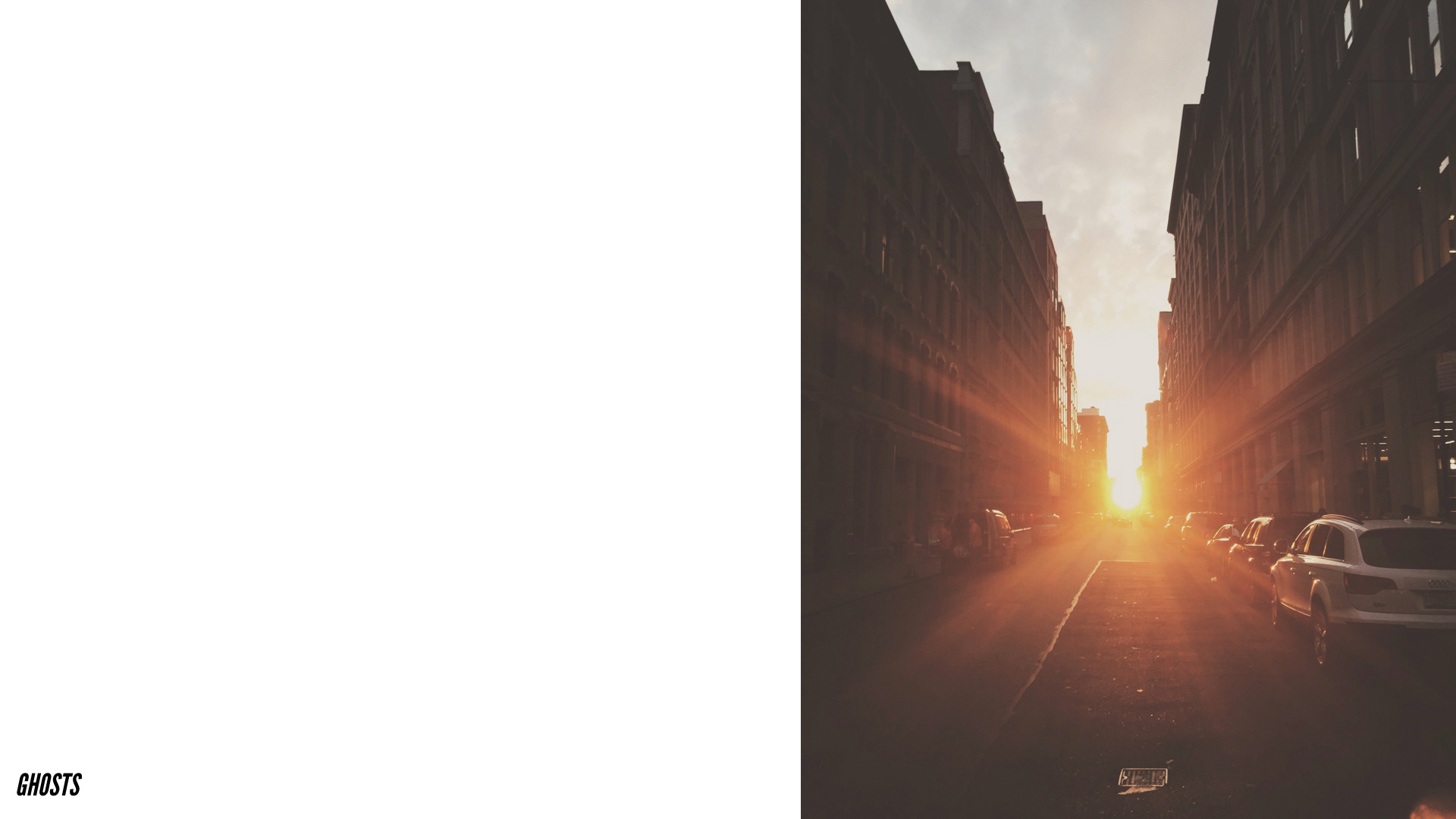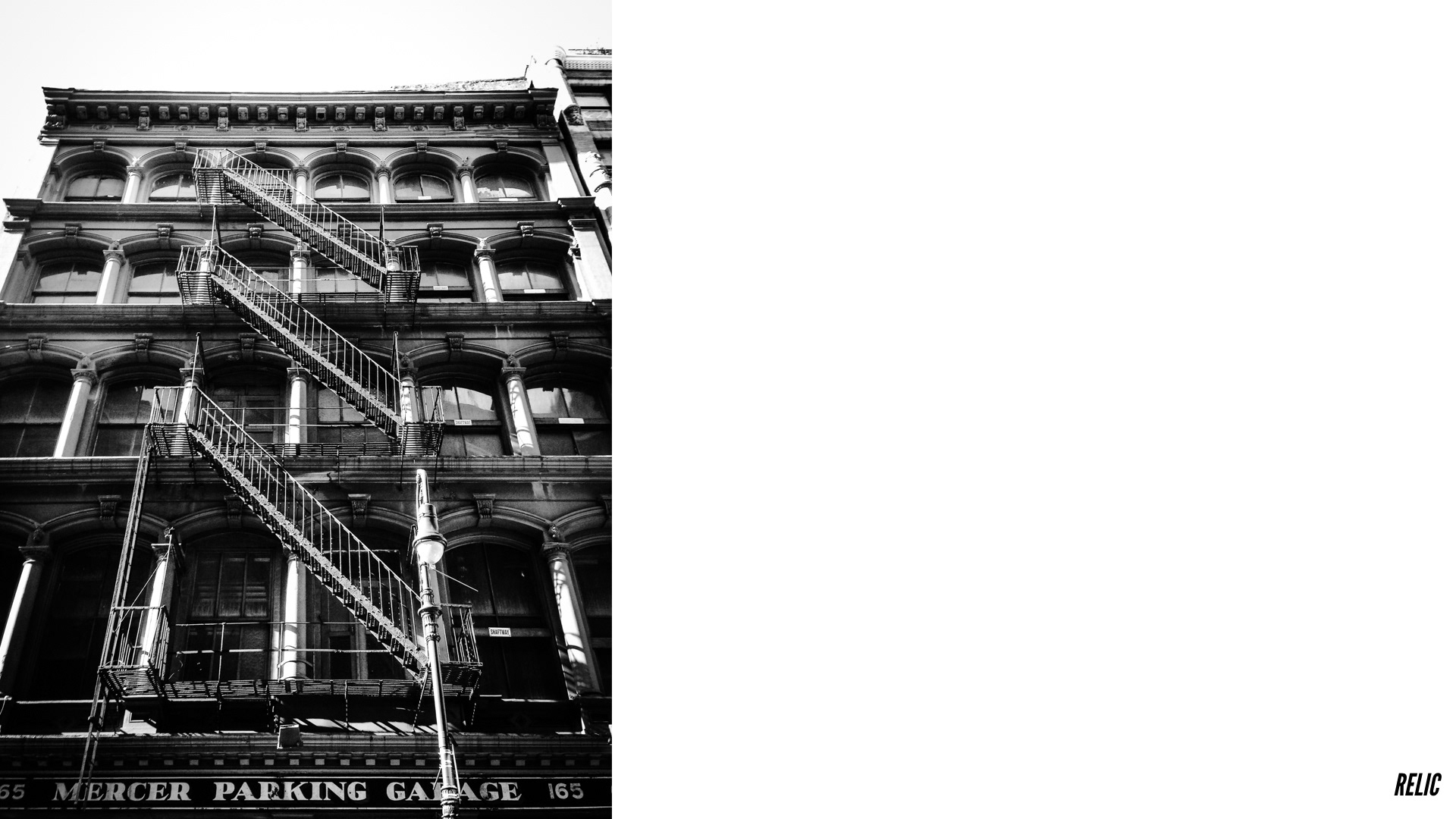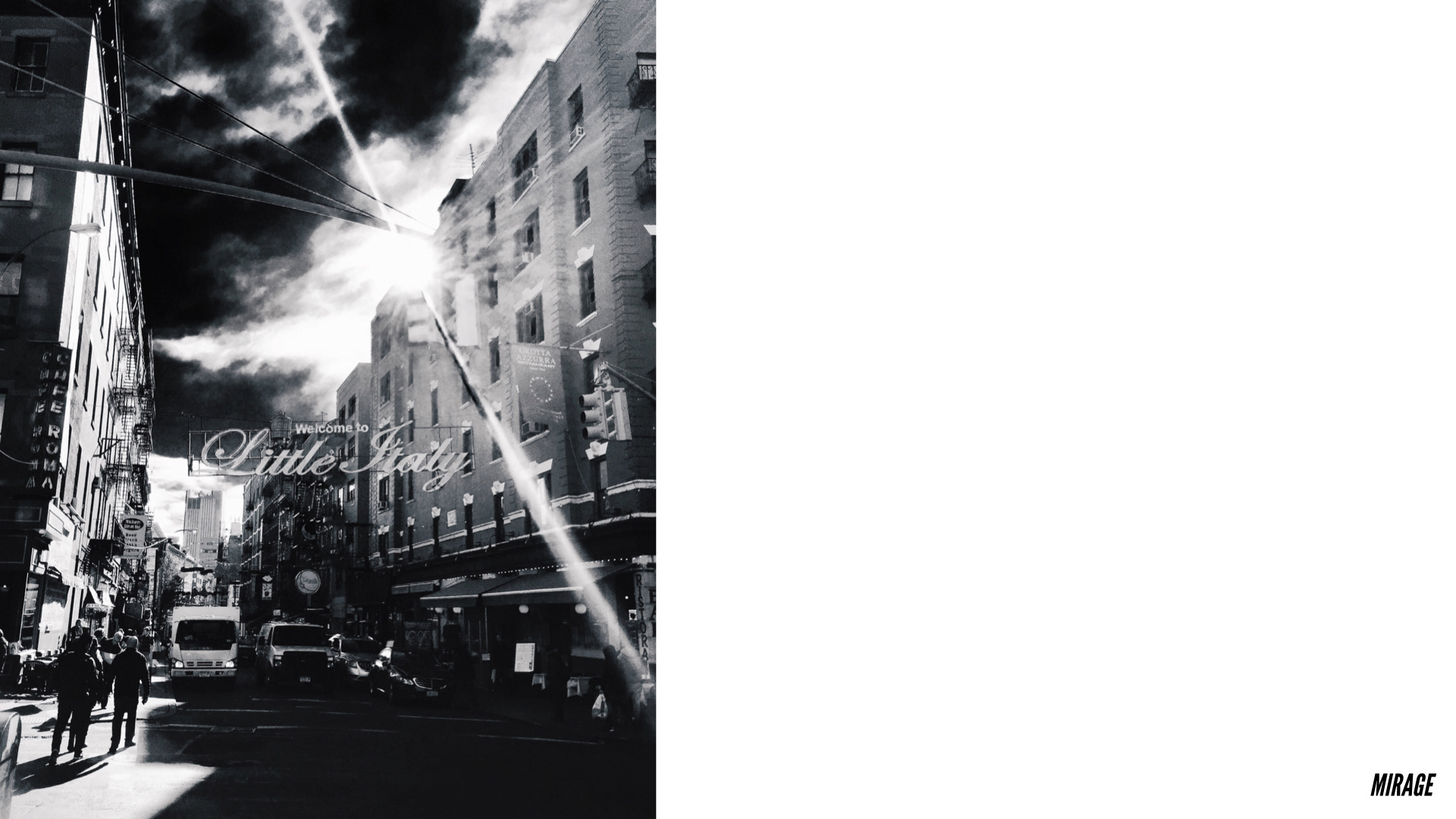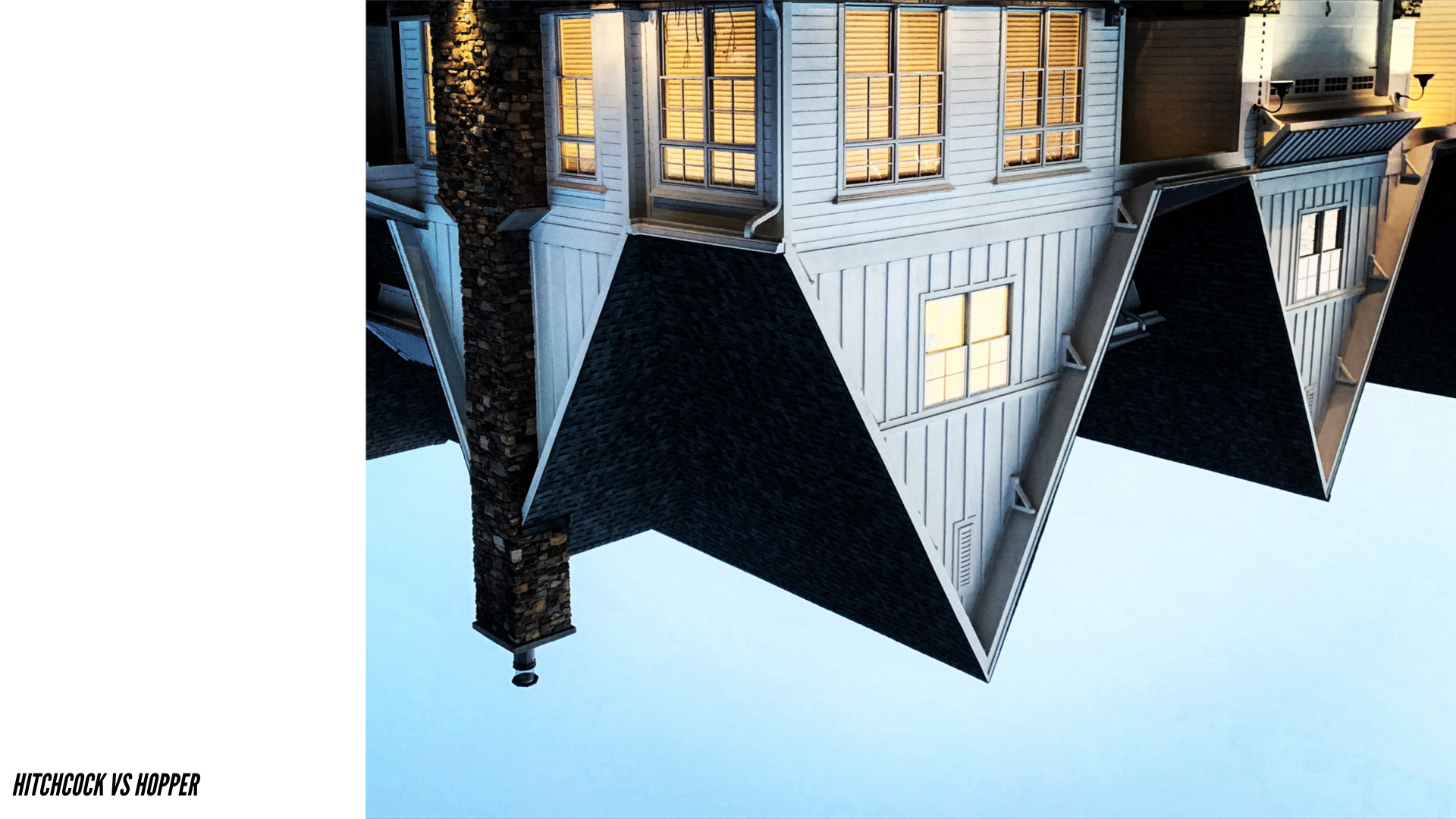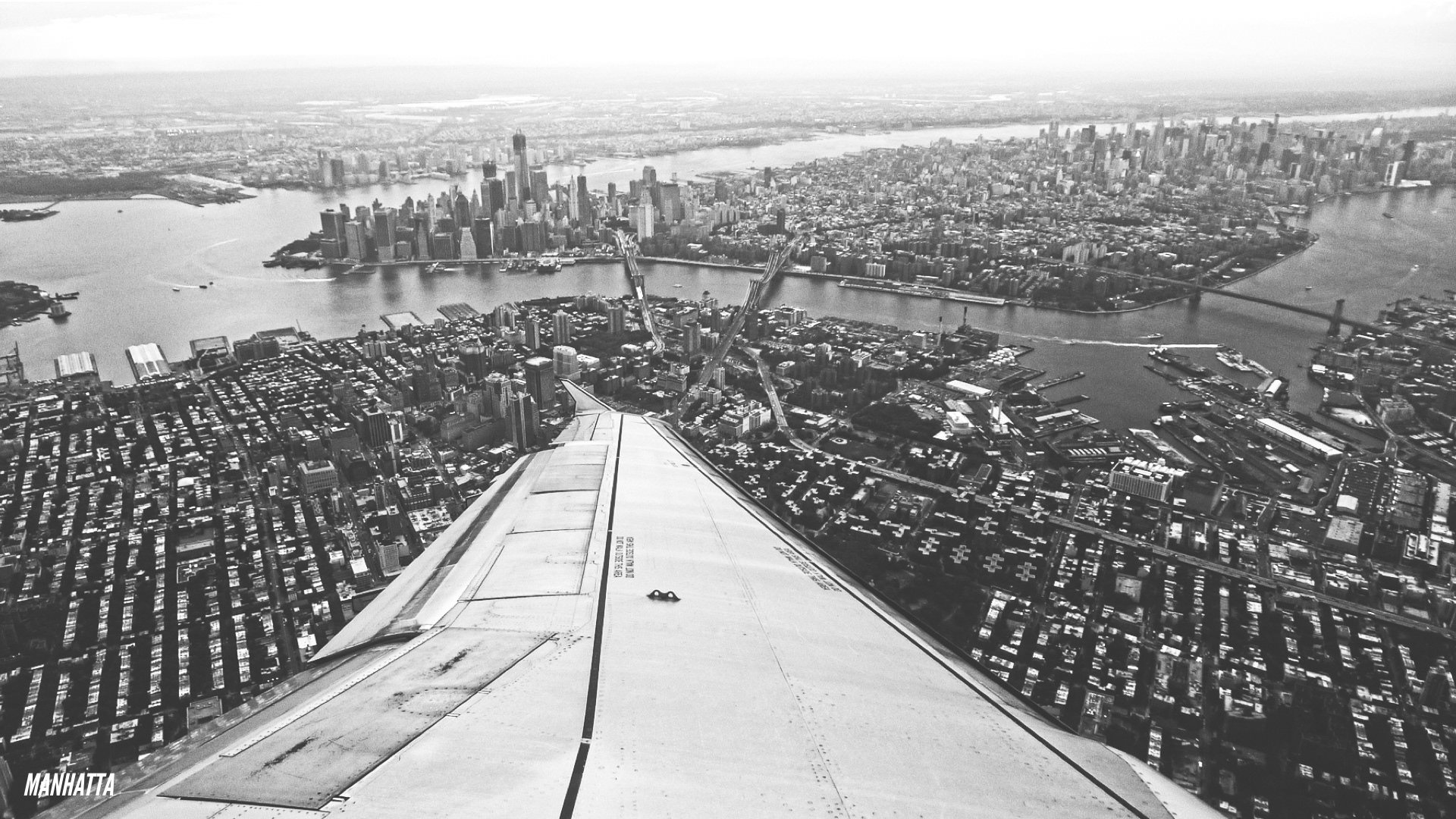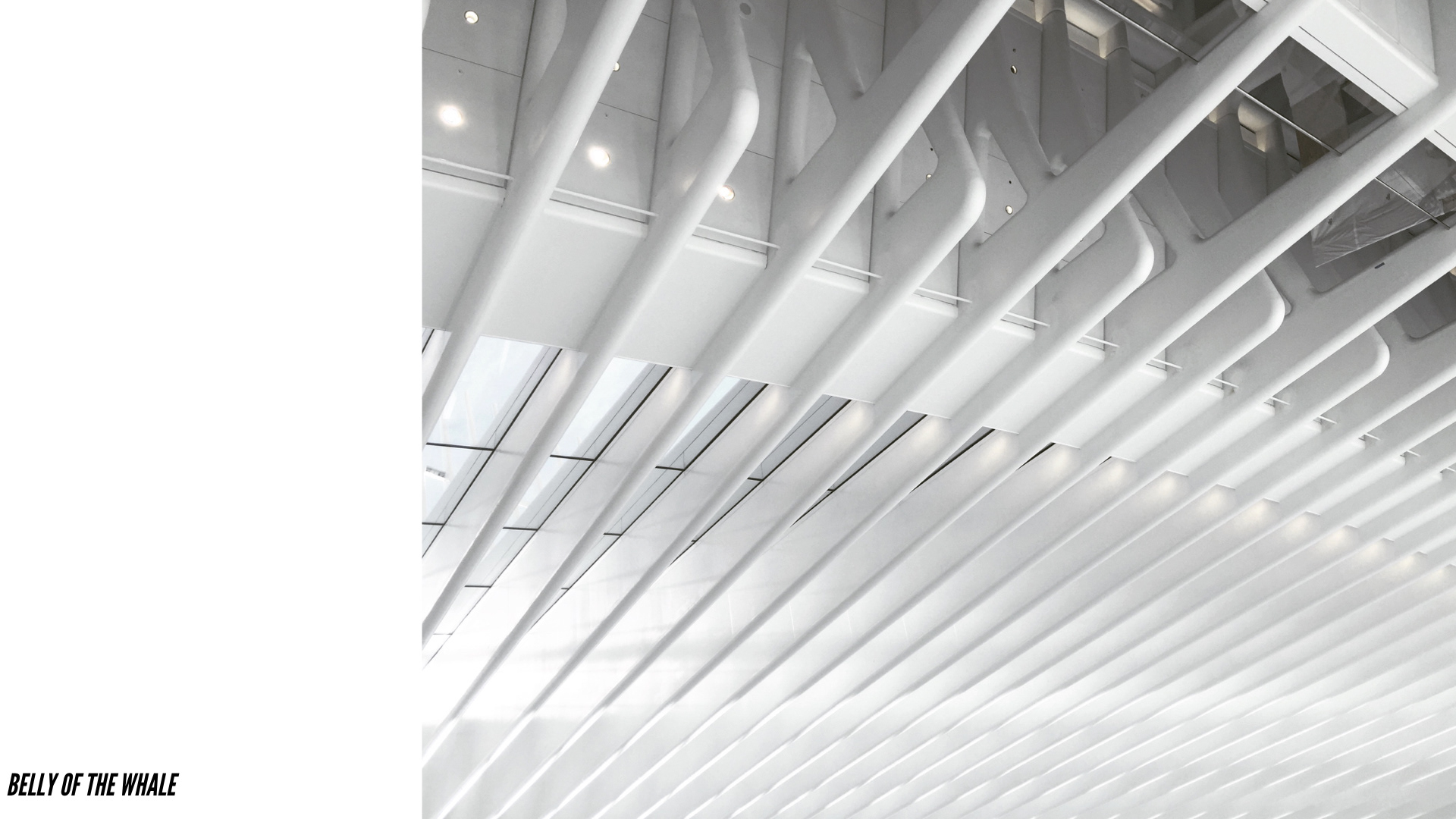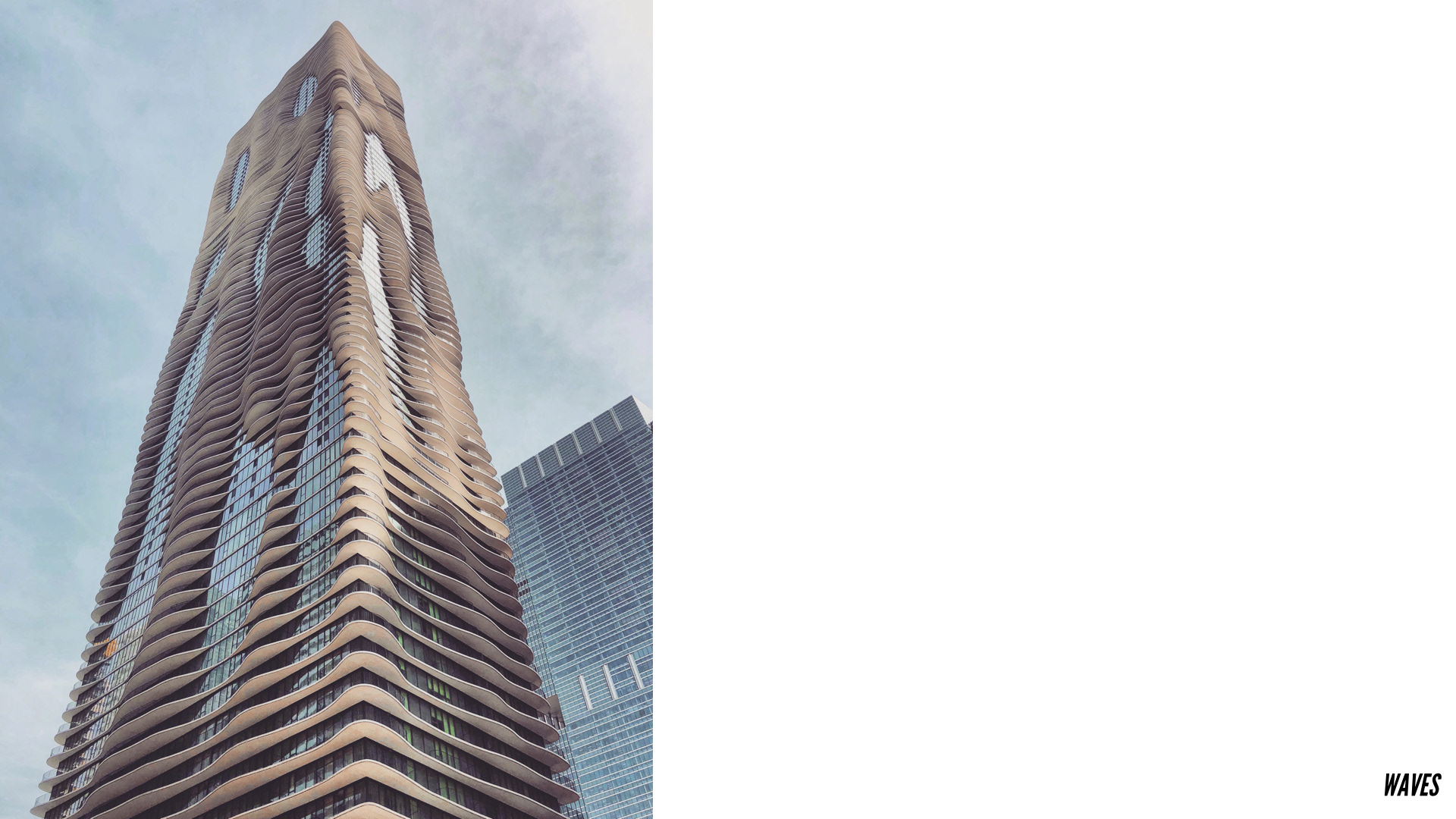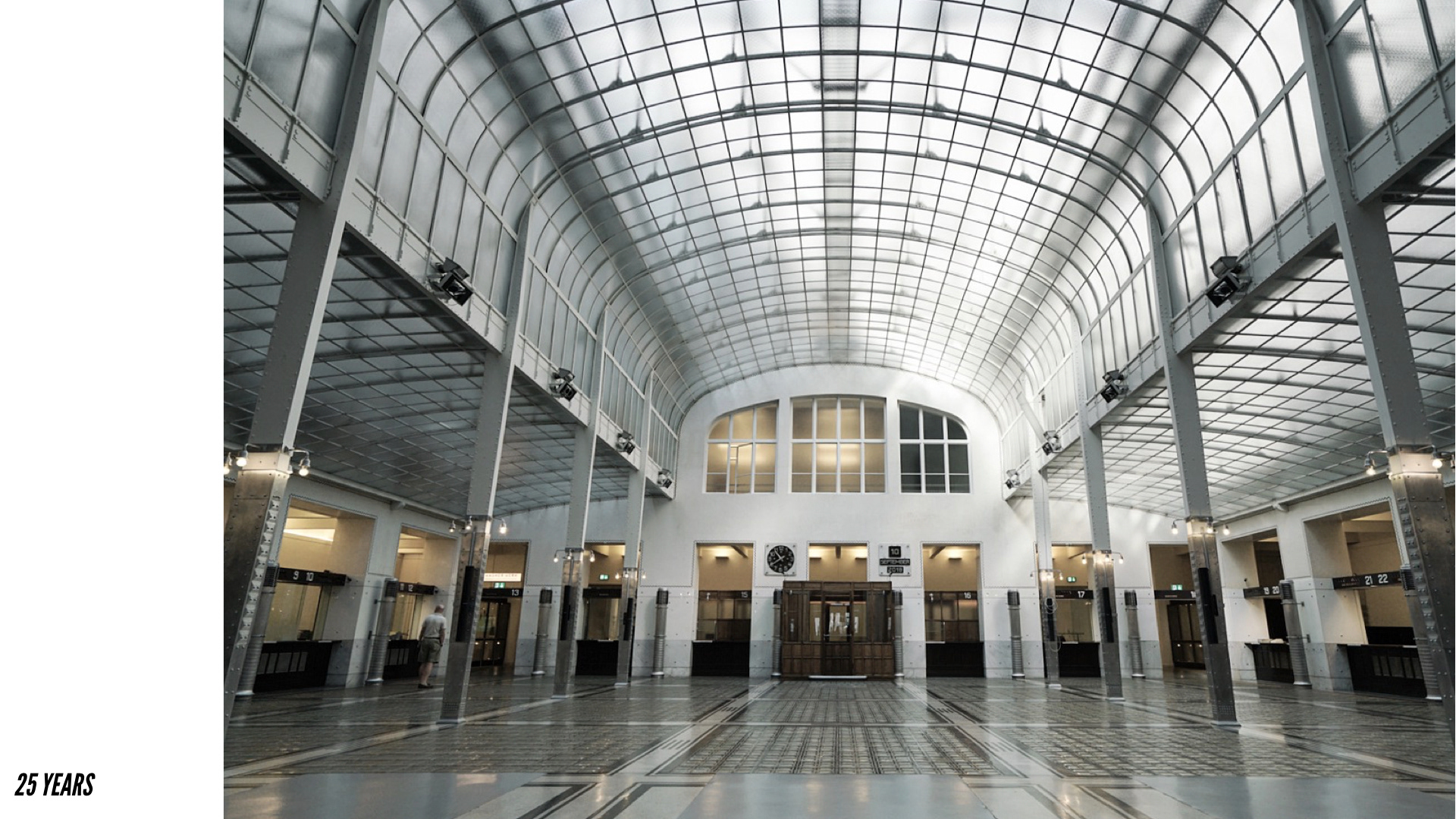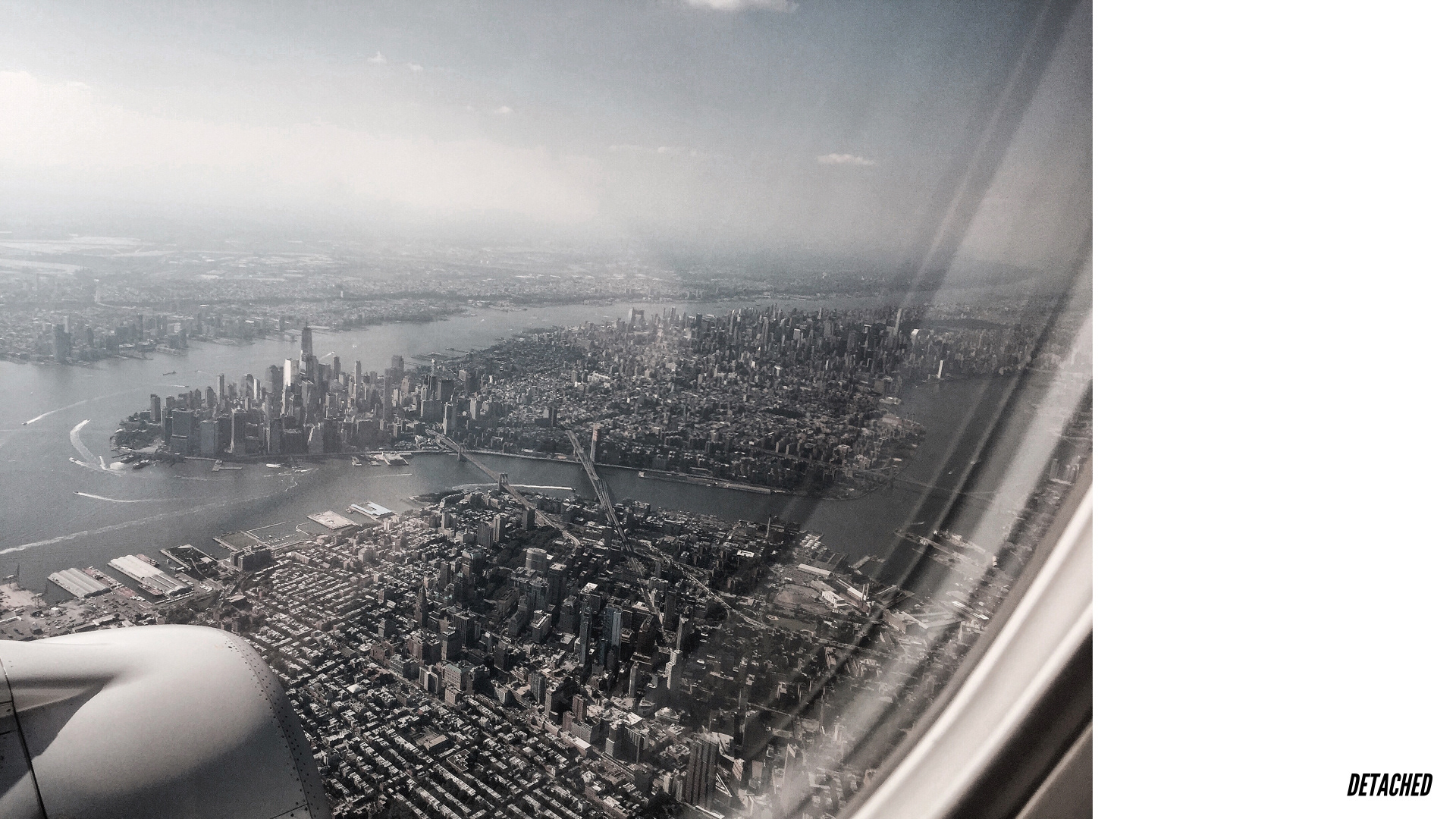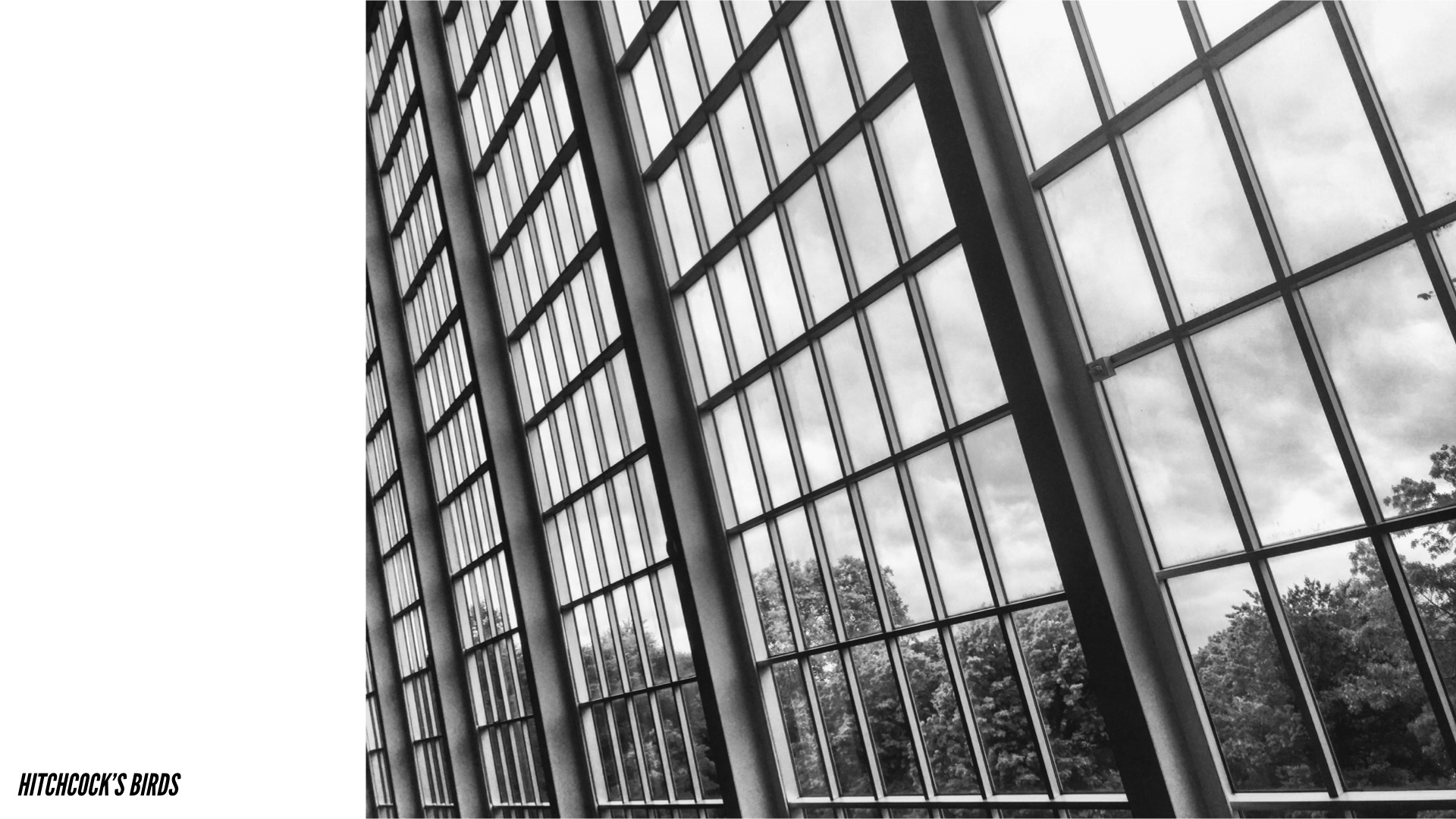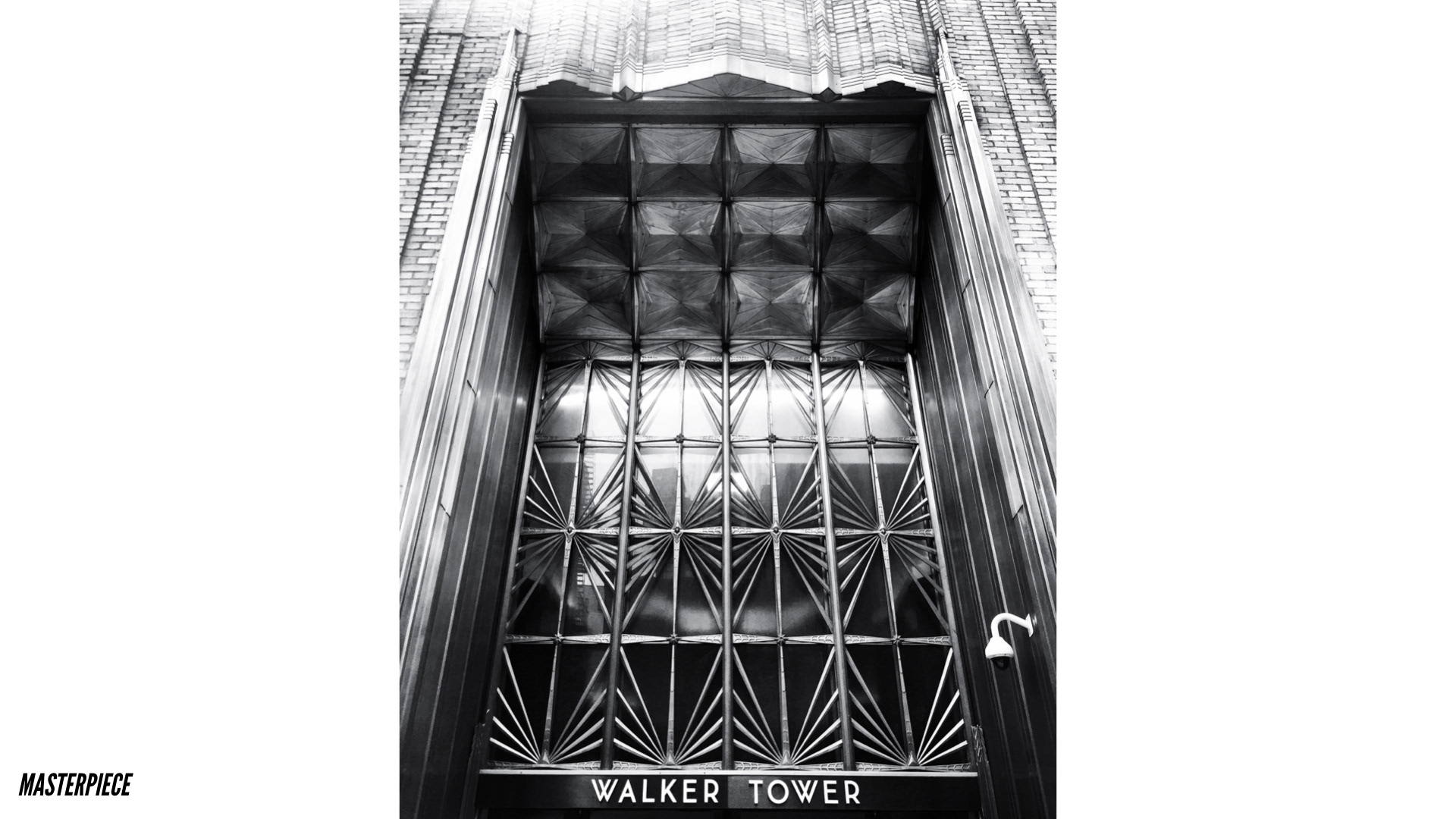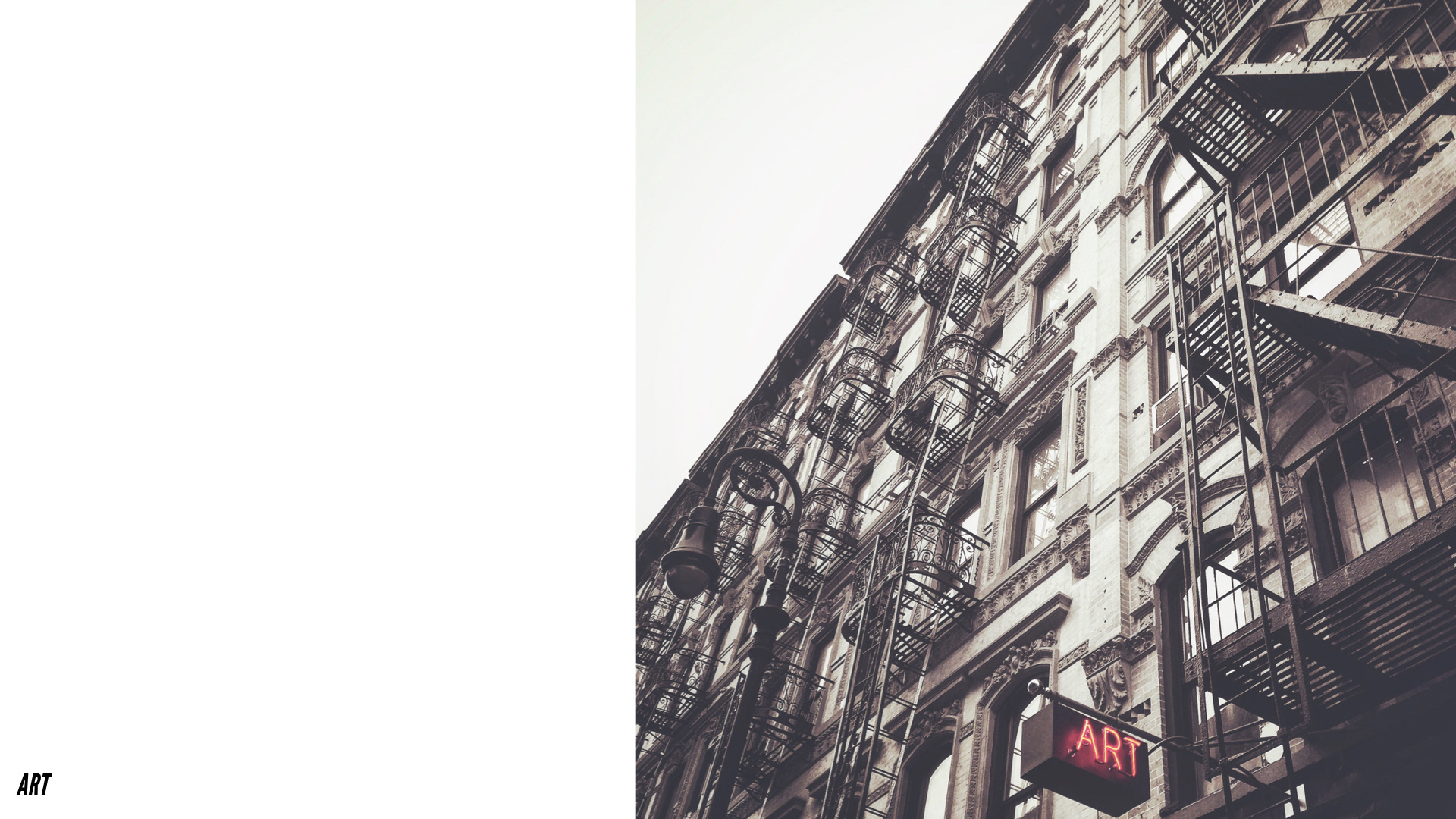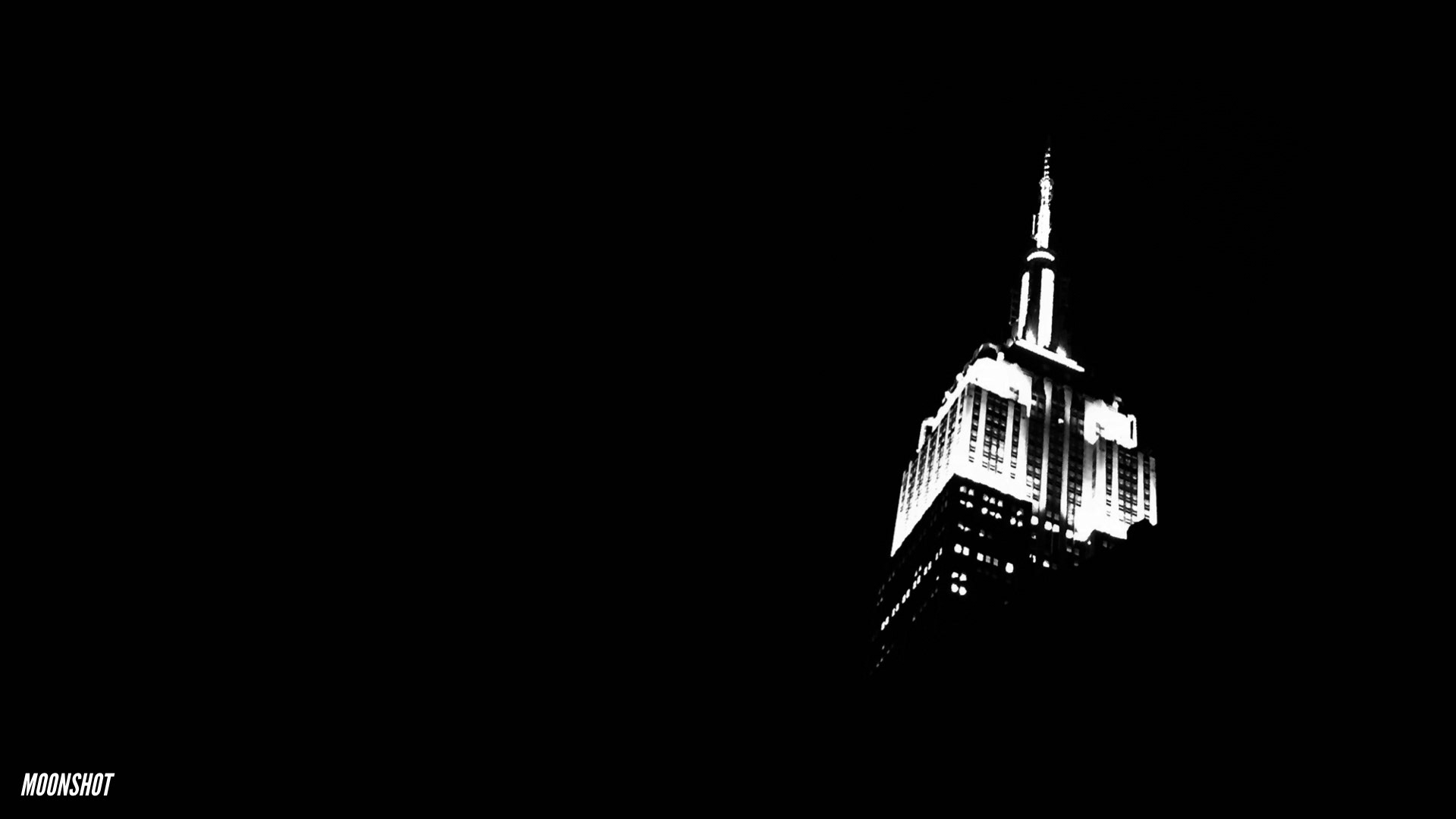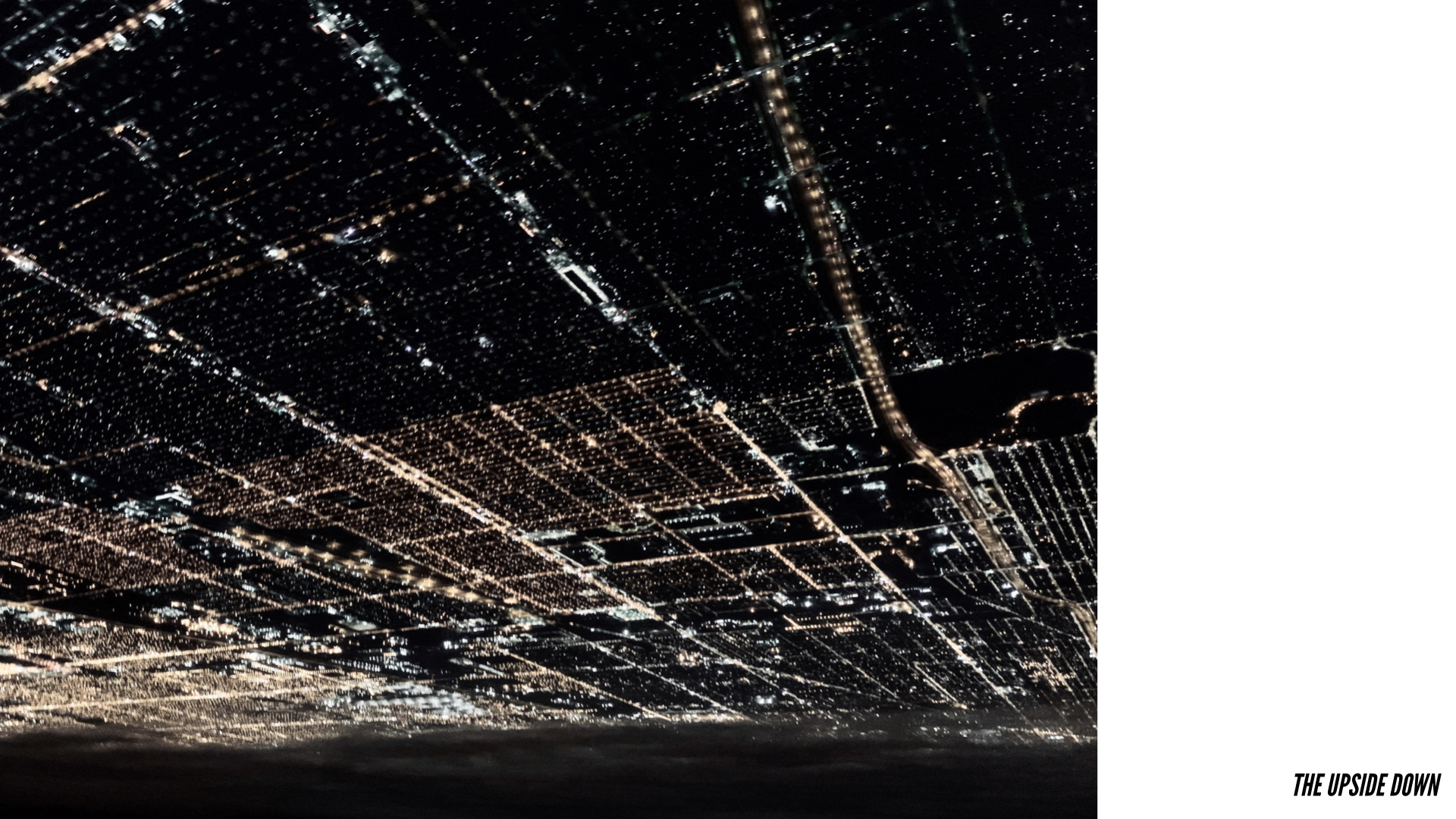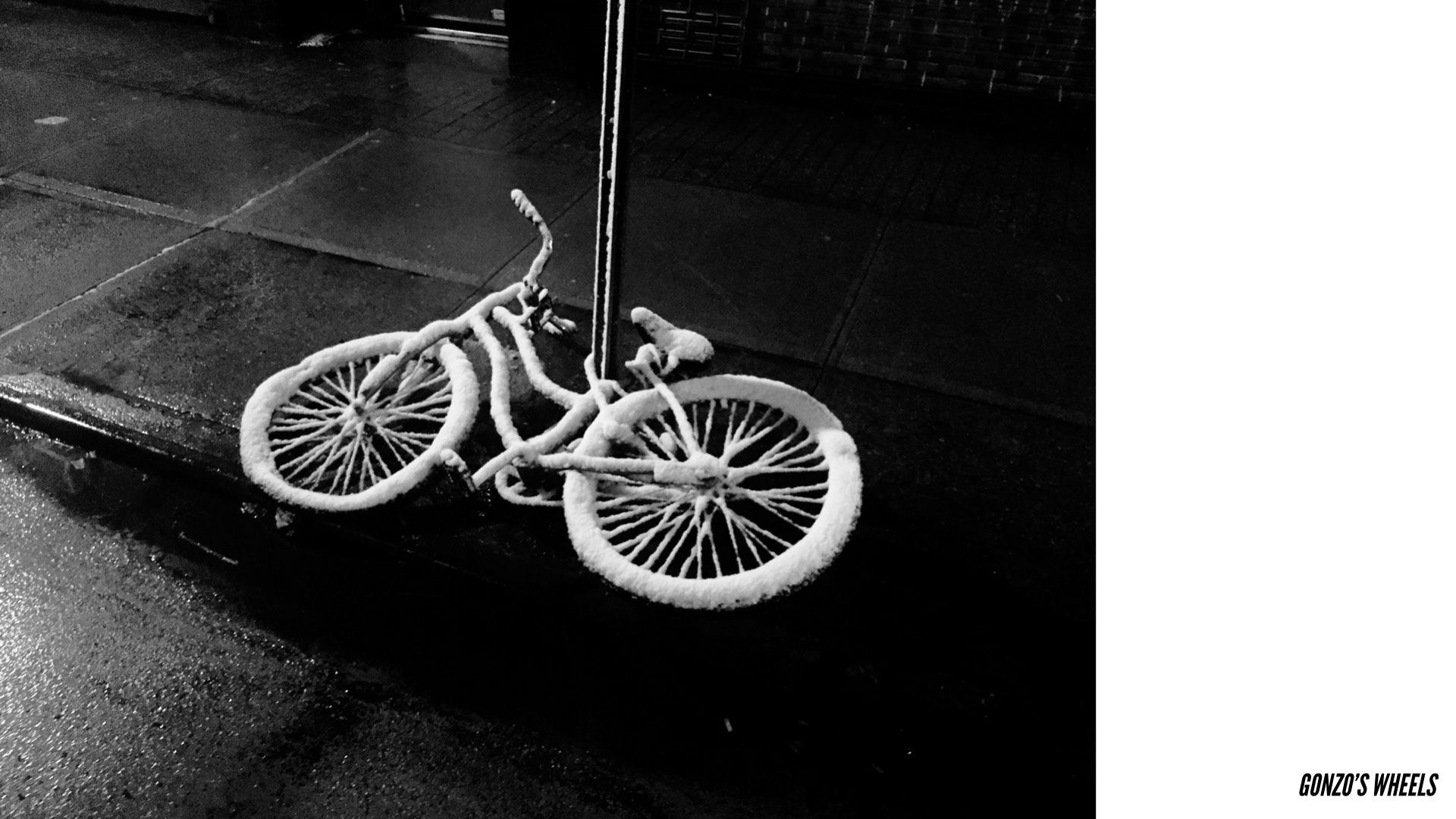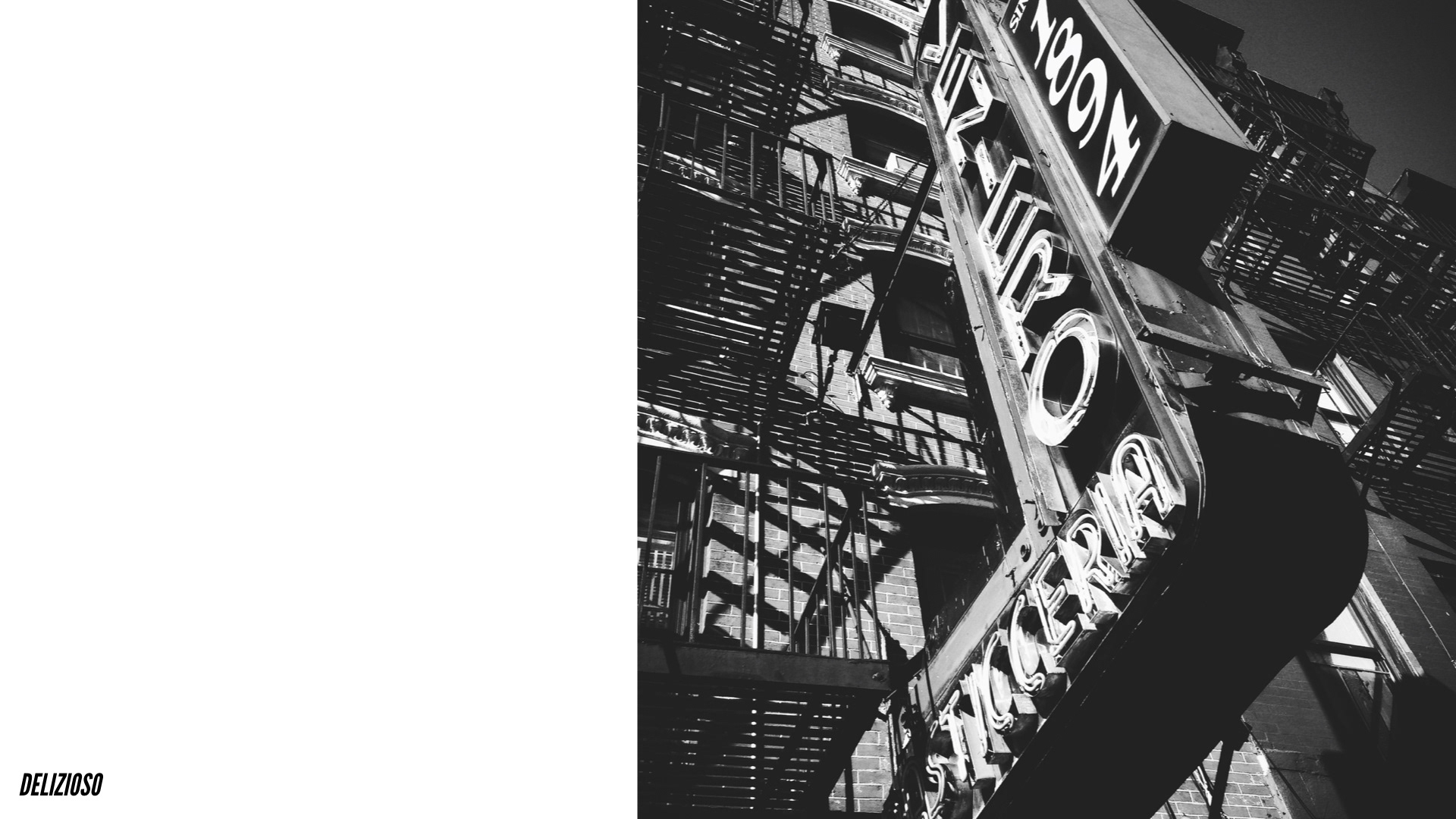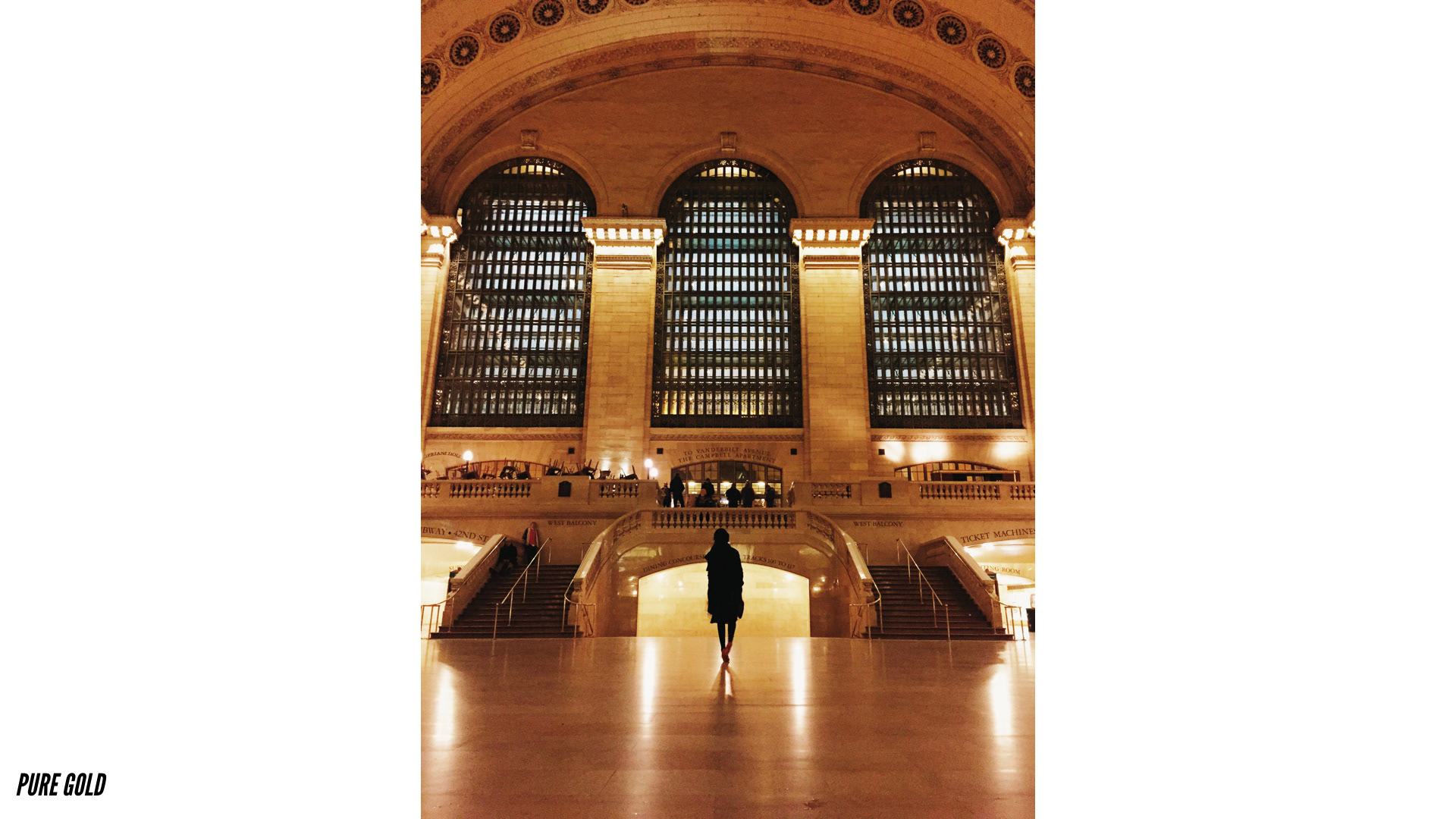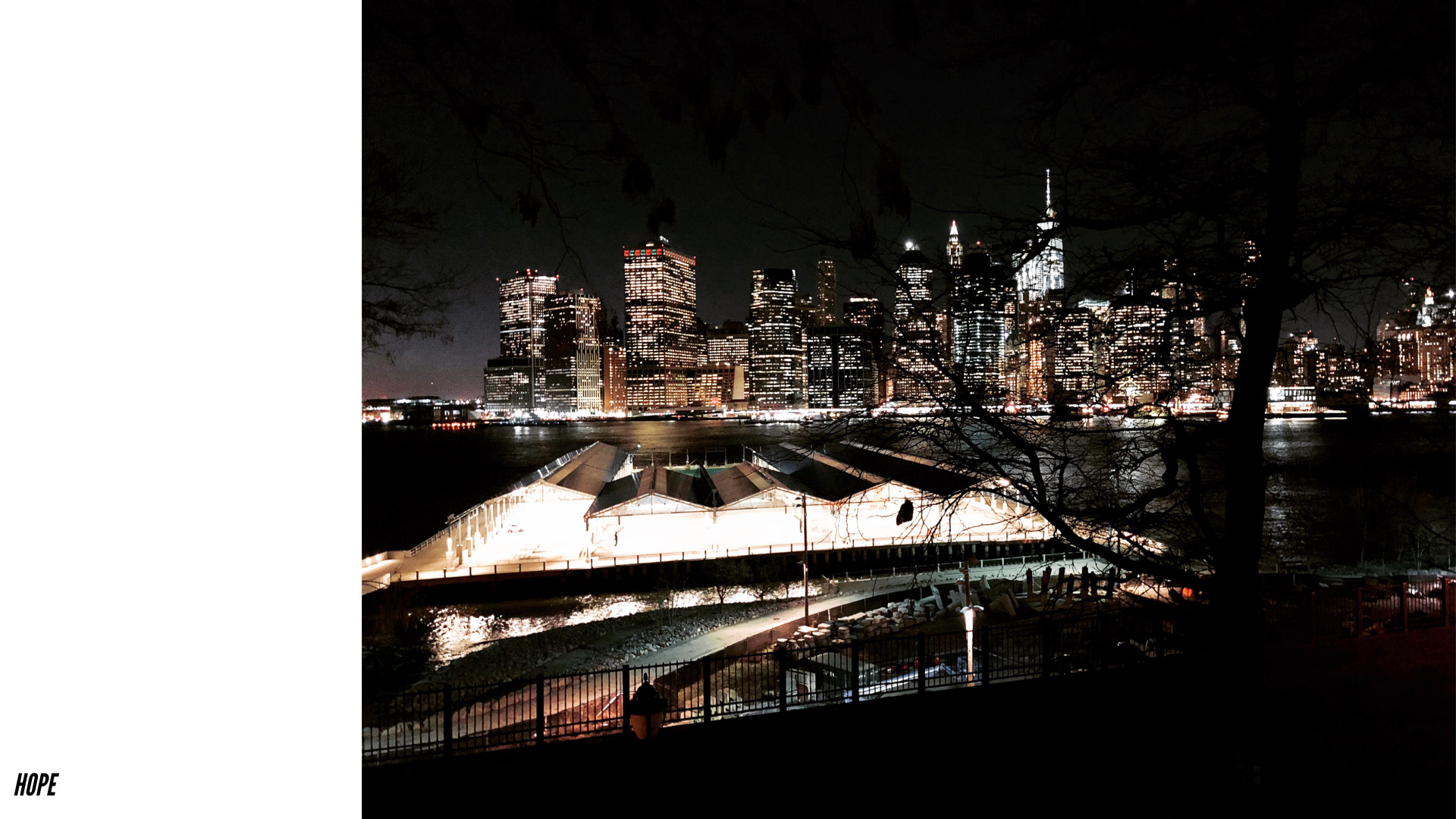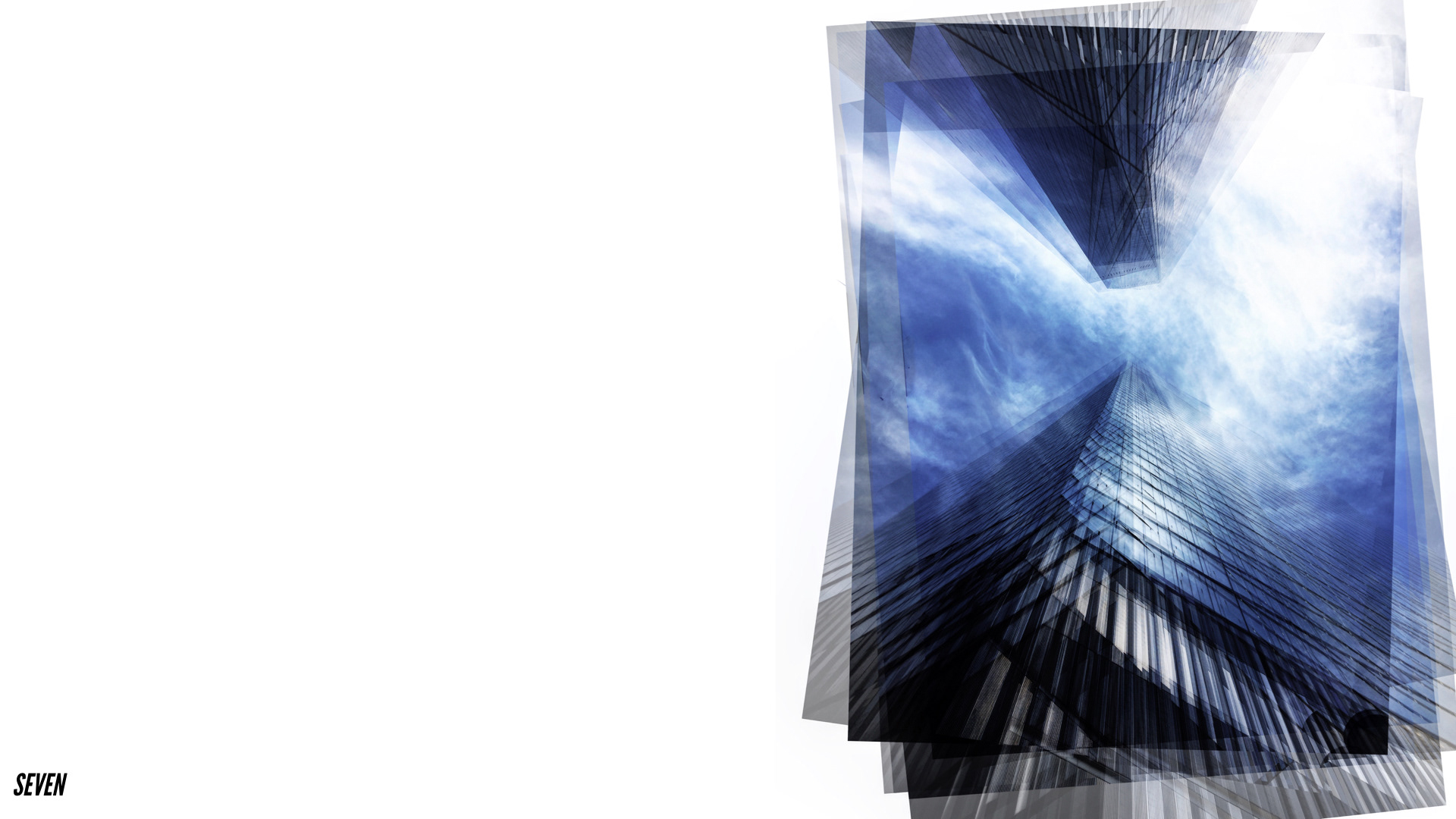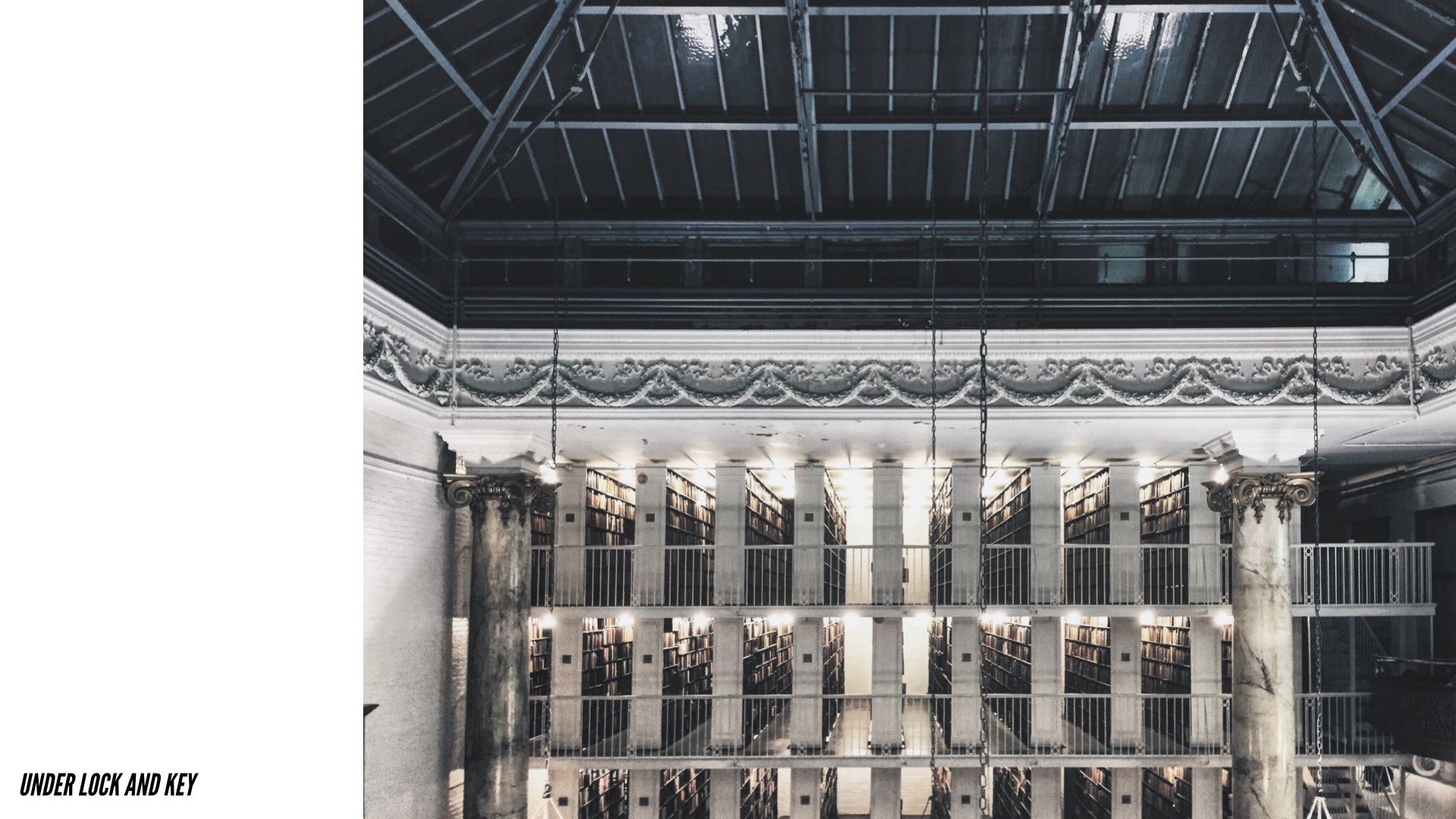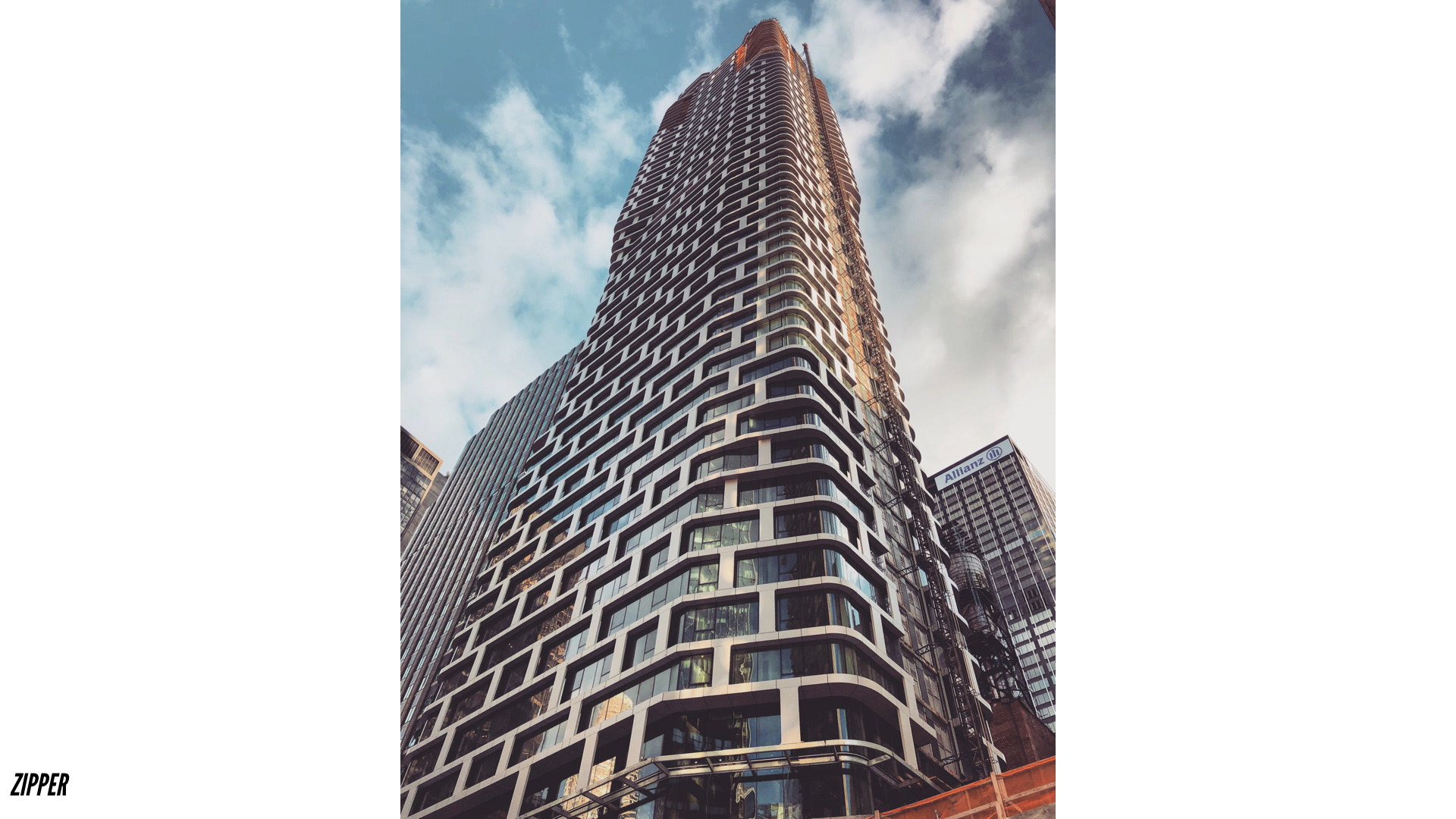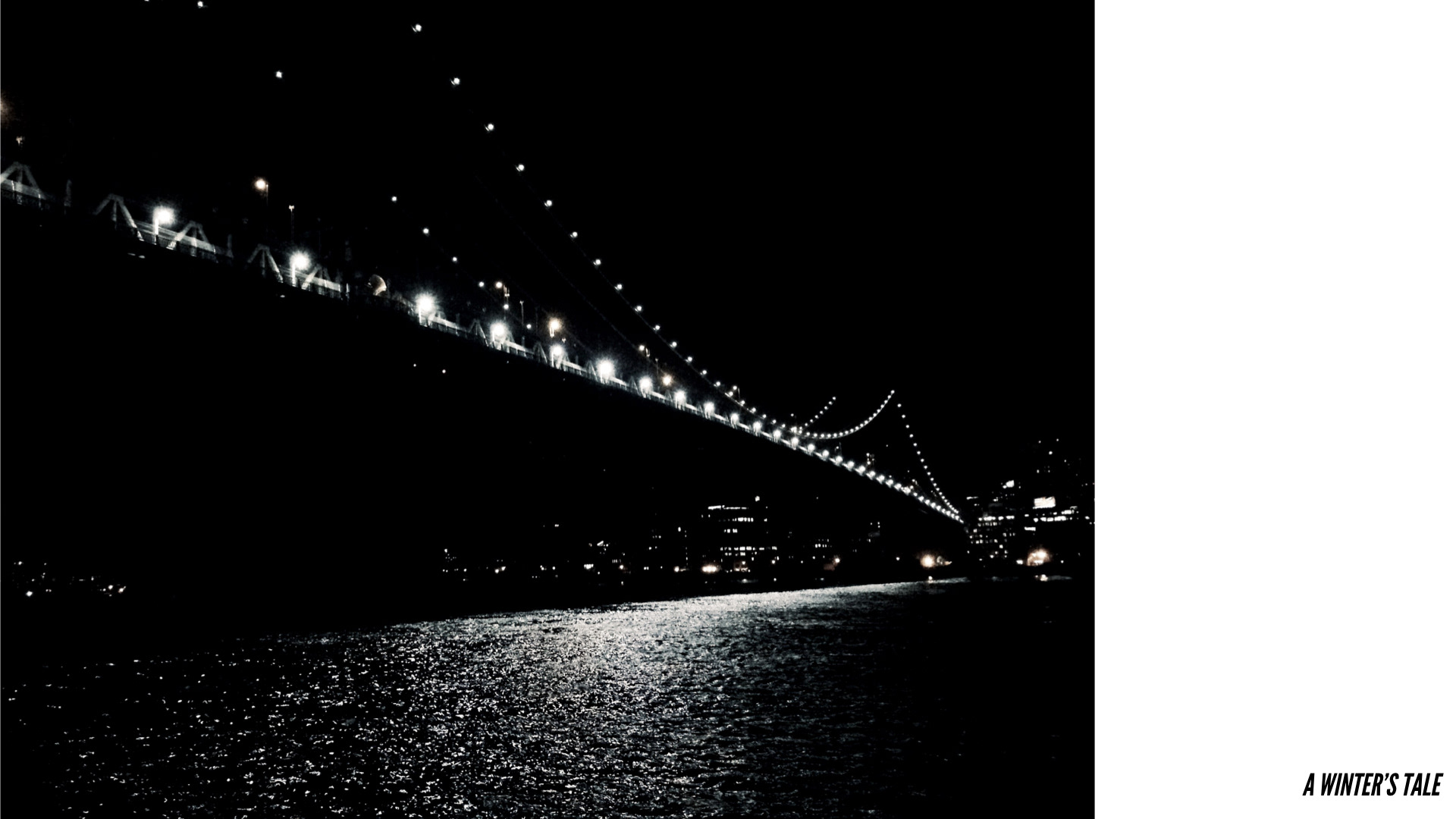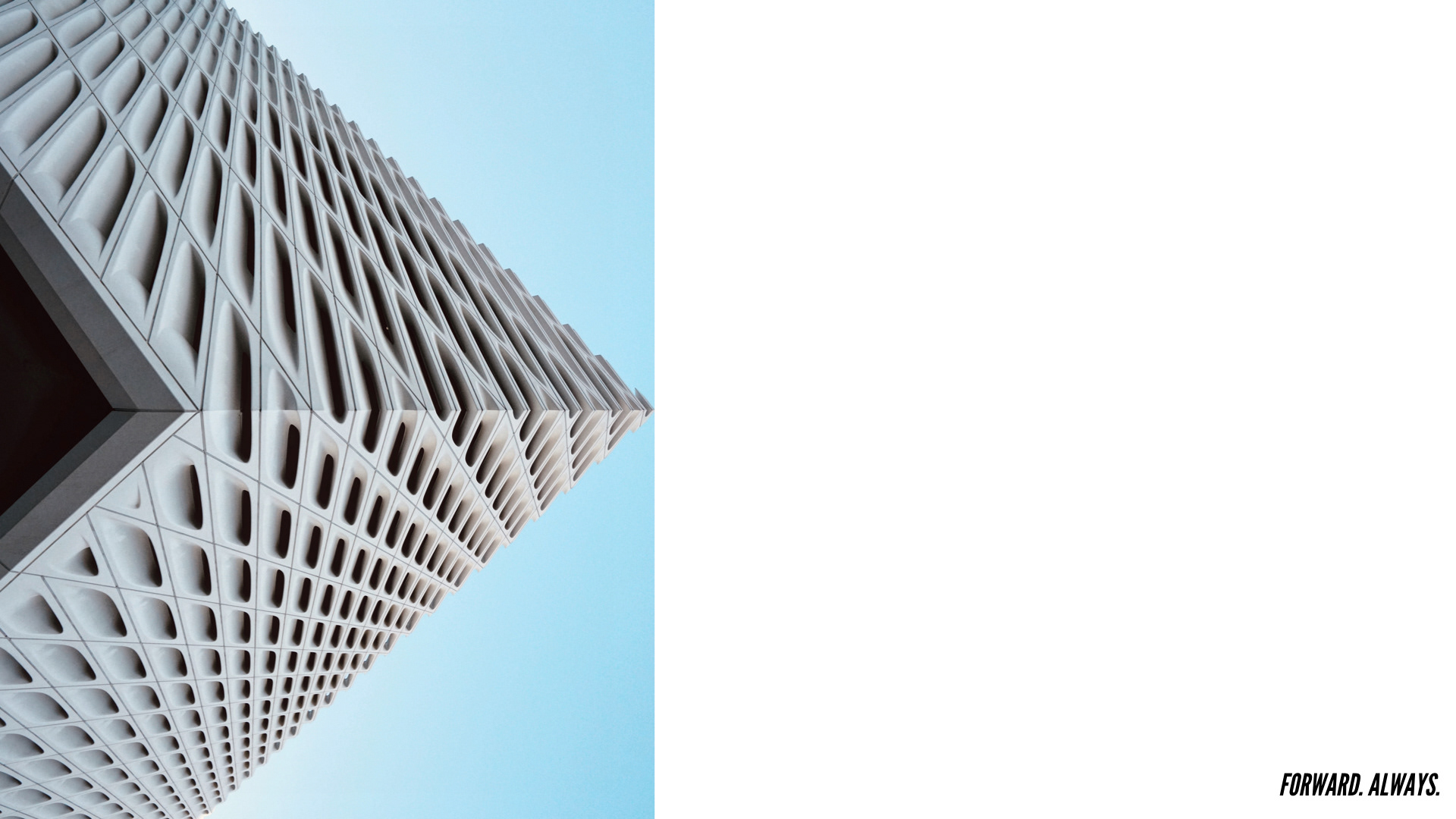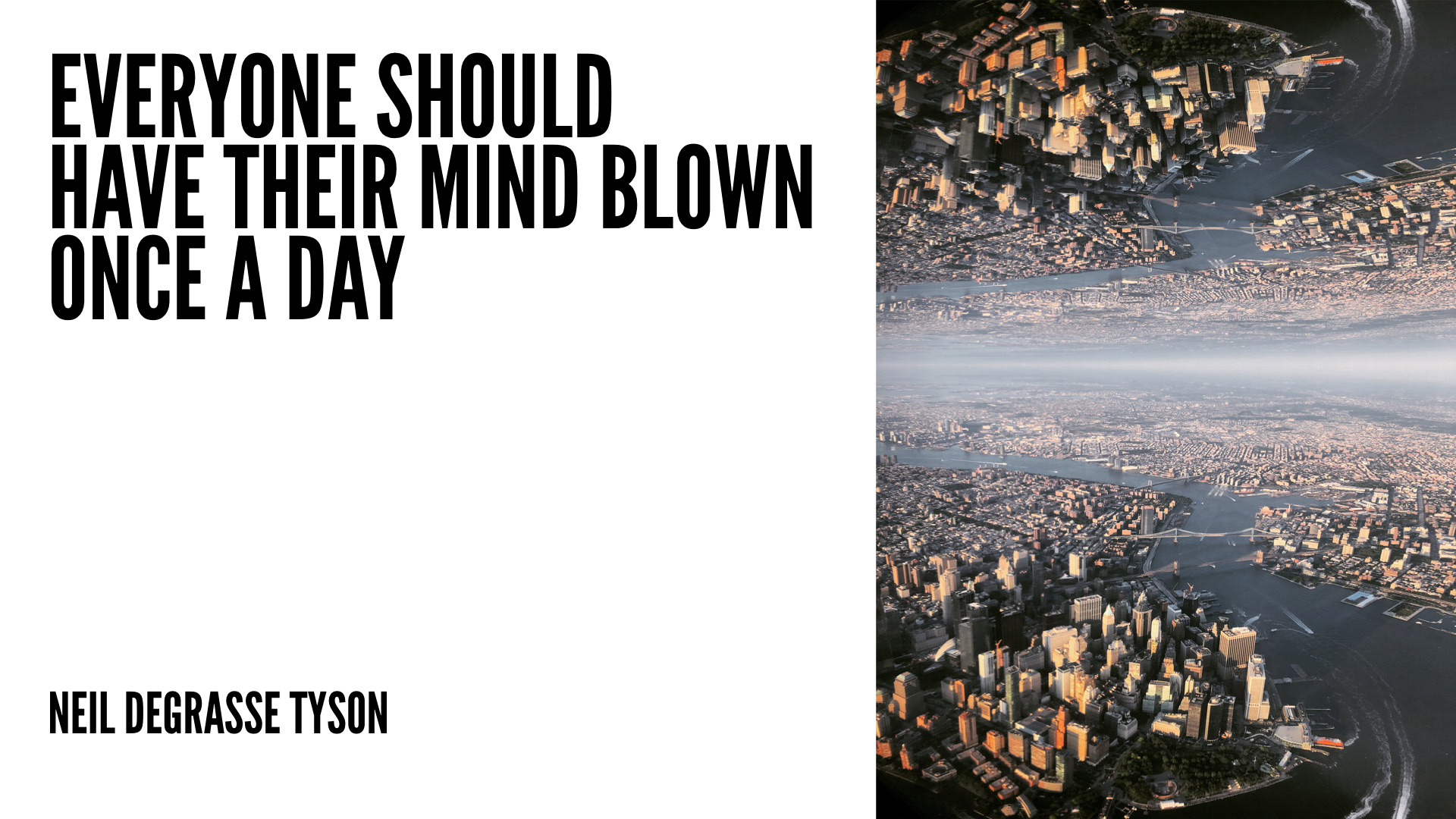 2019 looks remarkable from here. This new golden age of creativity, craft and the power of design is a renaissance like no other. I think it's the storytellers  who are uniquely positioned to lead it — creating work that brings people together around live cultural experiences that make us a bit more human. When we look to the creators, makers, artists, musicians, poets, writers, sculptors, architects, technologists, inventors, engineers — the outliers, misfits, and visionaries — only then we can start to connect the dots that don't exist yet — create what's not yet even been imagined — and make the world a better place along the way.