The most effective stories have a beginning, middle and end — just so the built environment can have the narrative arc of a three-act play — from the arrival to the departure and the occupation in-between.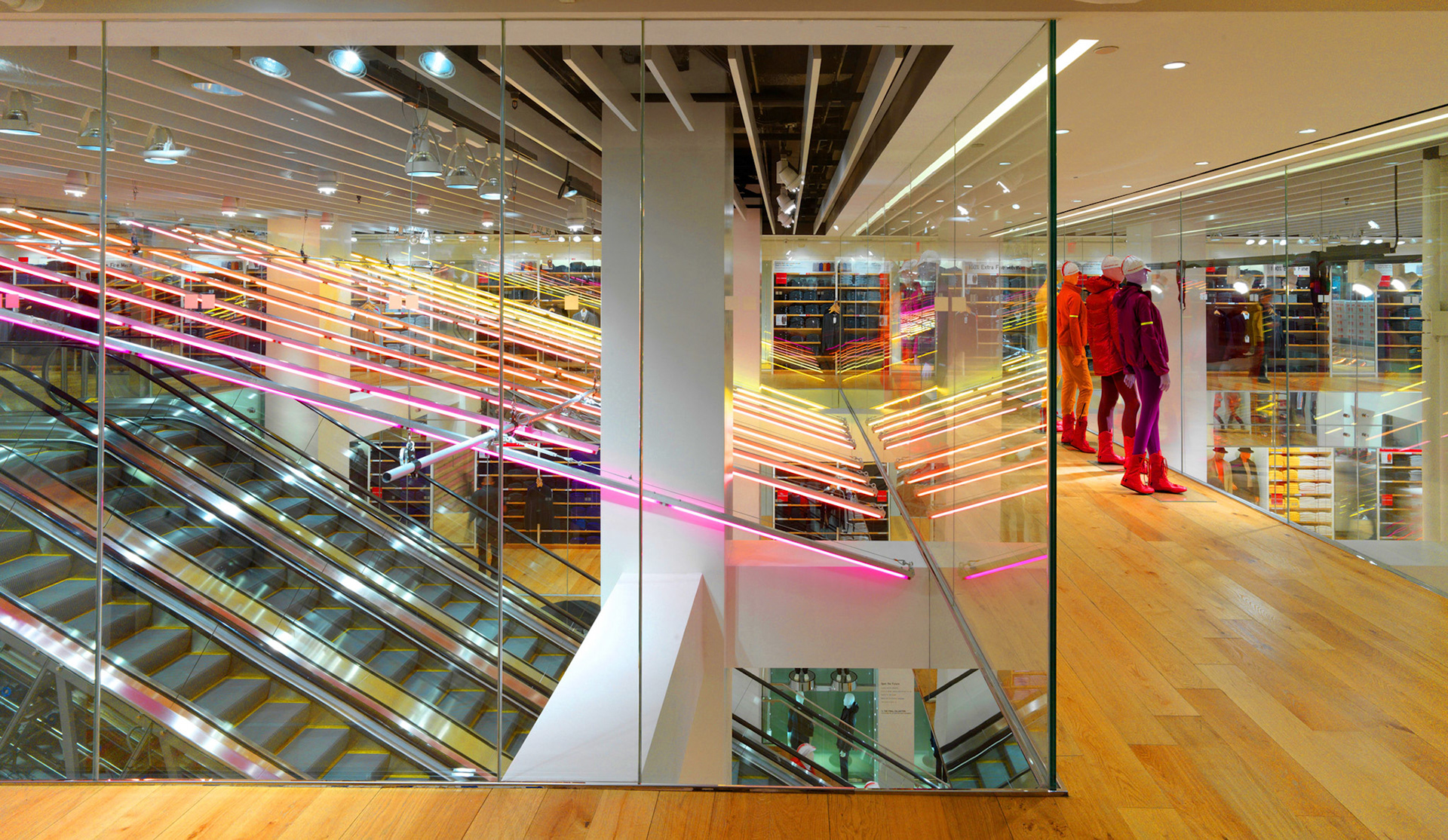 I designed retail installations for Uniqlo Heattech in their three New York City locations. The iconic architecture by the Japanese firm Wonderwall is a celebration of light and air — with endless spans of white walls, interior glass and mirror — that makes the unapologetic use of color in the clothing stand-out. 
Inspired by the warmth, weightlessness and bright color of the Collection, I wanted to infuse the in-store experience with the sensation of stepping into the feeling of Heattech wherever you went inside the vast 3 story space. 
Walking through the retail environments, 10,000 linear feet of colored fluorescents reflecting endlessly in the glass architecture brought that sensation to life. F
rom the facade to the interior, the feeling of the clothing appeared to pierce through the glass and mirror architecture
Then the Holiday season arrived. 
I filled the stores with thousands mirror balls, dozens of white neon snowflakes and miles of red metallic vinyl. In the flagship on 5th Avenue — from the soaring curtain wall to every floor inside — shoppers walked into a glittering snow globe of light.